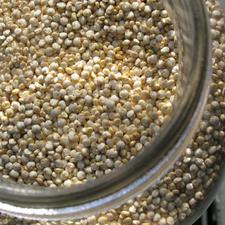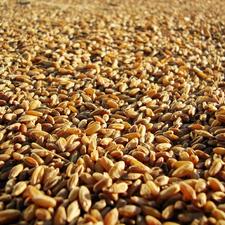 Photo credits (left to right): Photo credits (top to bottom): Flickr: nerissa's ring; Flickr: FladagerPhotography; Flickr: Migle Seikyte
Foods Included
Amaranth, Barley, Buckwheat, Bulgar, Couscous, Millet, Oats, Quinoa, Wheat berries, Wheat germ, Farro
Description
There are many grains in addition to the more commonly known rice and corn. You can use the grains listed below in place of rice for a new flavor and texture. Whole grains have many vitamins and minerals and it is best to consume a variety of them. Quinoa, in particular, has 12 grams of protein per cup (cooked) and is a wonderful choice for vegetarians.
Buy It
Grains can be found pre-packaged or in bulk bins.
For packaged foods made with grains, look for "whole wheat," "brown rice," or "whole-grain" as the first ingredient.
Store It
Store grains in an airtight container in a cool, dry, dark place or in the refridgerator or freezer.
You can store extra cooked grains in the refridgerator for a couple days or in the freezer.
Cook It
To make stovetop popcorn, heat 3 Tbsp of canola or grapeseed oil in a 3-qt pot. Add 1/3 cup of popcorn kernals in an even layer when oil is hot; cover and popcorn should start to pop; shake the pot occasionally as they begin to pop more. Remove from heat when the time between popping slows to 1 to 2 seconds; pour into a bowl.
For other grains, such as barley and bulgur, add to vegetable soups, casseroles, or stir-fries.
Quinoa ratio: 2 cups water to 1 cup grain (rinse before cooking to remove bitter flavor);
Try quinoa in a salad or pilaf.
Amaranth ratio: 3 cups water to 1 cup grain.
Zinc is important for a healthy immune system and for healing wounds.

 
Why It's Great
B Vitamins helps our cells grow and stay healthy.
Fiber helps with healthy digestion and keeps us feeling full.  Eating enough fiber has been shown to keep our hearts healthy too.
Iron is essential for red blood cells and muscles.
Manganese helps to keep our bones and nervous system healthy.
Quinoa is a complete source of protein and has 12g per cup cooked.