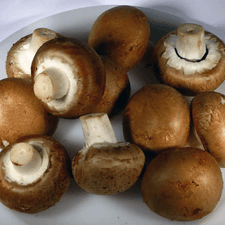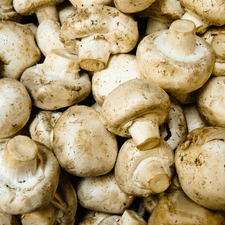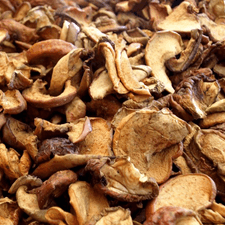 Photo credits (left to right): Photo credits (top to bottom): Flickr: Stan Dalone; Flickr: Dawn Endico; Flickr: Rubber Dragon
Foods Included
Button, Portobello, Shiitake, Crimini, Oyster, fresh and dried, Chanterelle mushroom, Enoki mushrooms, Morel mushrooms, Mushrooms
Description
A mushroom is the fleshy body of an edible fungus. It typically grows above ground on soil or on its food source. Mushrooms have a meaty texture and are sometimes used in place of meat in dishes.
Buy It
Choose mushrooms that are dry and firm.
Store It
Mushrooms spoil quickly and will only stay good for 1-2 days in the fridge.
Do not store at room temperature.
Why It's Great
B Vitamins helps our cells grow and stay healthy.
Vitamin D is essential for strong bones. Our body also absorbs Vitamin D from the sun.
Potassium, a type of electrolyte, helps build muscle and keeps your heart healthy.
Copper helps your body utilize iron, maintain bone health, and promote healthy skin and hair.
Selenium protects our cells from damage, helps reduce joint inflammation, and keeps our thyroid healthy.