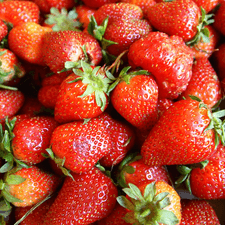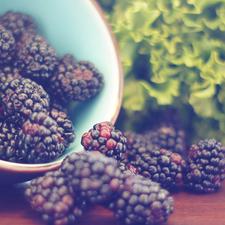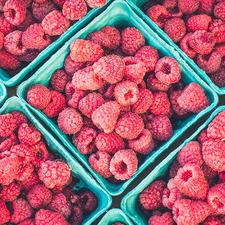 Photo credits (left to right): Photo credits (top to bottom): Flickr: Fried Dough; Chie Carroll via Unsplash; Igor Ovsyannykov via Unsplash
Foods Included
Strawberry, Blueberry, Raspberry, Blackberry, Boysenberry, Huckleberry, Black Crowberry, Cape Gooseberries, Loganberries, Mulberries, Cranberries Fresh, Cranberries Dried, Elderberries, Salmonberry, Wild Blueberries, Black Currants, Red Currants
Description
Berries range in color, including shades of red, blue, purple, and green. When in season, strawberries are very sweet, while blackberries and raspberries taste more tart.
Buy It
Look for berries that are dry with tight skin, rich color, and without bruises or mold.
Shake the container to make sure the berries move freely. If they don't, that might indicate spoiled or moldy berries.
Strawberries should smell sweet.
Berries can also be purchased frozen.
Store It
Only wash berries right before you plan to eat them.
Berries are very perishable and should be kept in the refrigerator to keep them fresh.
Store unwashed berries with a paper towel above and below them to keep them fresher.
Eat berries within 2-3 days.
You can freeze ripe berries in an airtight container or bag if they won't be eaten within 2-3 days of purchasing; be sure to wash them first and remove any damaged berries.
Cook It
Wash berries in a colander and pat dry with a clean cloth or paper towel.
Remove the caps from strawberries with a knife or your fingers.
Eat whole or sliced.
Add fresh or frozen berries to smoothies.
Top your cereal or yogurt with berries and sprinkle with a little cinnamon.
Why It's Great
Vitamin C keeps our immune system strong and helps our bodies heal quickly.
Vitamin K helps our bodies heal quickly.
Fiber helps with healthy digestion and keeps us feeling full.  Eating enough fiber has been shown to keep our hearts healthy too.
Manganese helps to keep our bones and nervous system healthy.