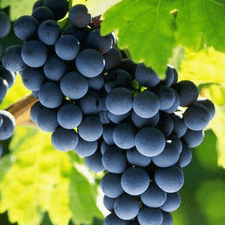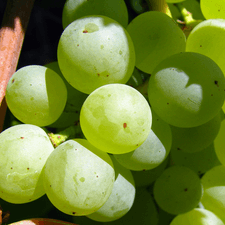 Photo credits (left to right): Photo credits (top to bottom): Flickr: Zest-pk; Flickr: crawfish_head
Foods Included
Red, Green, Purple, Muscsdine Grapes, Champagne Grapes, Concord Grapes, Cotton Candy Grapes, Grapes, Raisins
Description
Grapes are a sweet, round fruit that grow in clusters on vines. They may be red, black, dark blue, yellow, blue, orange, or pink.
Buy It
When possible, buy bunches of grapes that are wrapped in plastic bags and kept in a refrigerated section.
Look for plump grapes that are firmly attached to green stems.
Avoid soft, wrinkled, or leaking grapes and bunches of grapes with brown stems or very light colored areas around the stems.
Store It
Pull off any spoiled grapes and throw them away.
Store unwashed grapes in a plastic bag and put in the refridgerator for up to 1 week.
Cook It
Clean grapes just before serving by rinsing the grapes under cool running water. Drain fruit on paper towels or in a clean strainer. Leave the bunch of grapes whole or cut into smaller sections to serve.
If the grapes have seeds, you can remove them as you eat or cut the grapes in half and take the seeds out with the tip of a knife.
Serve grapes fresh, alone, or in salads.
They can also be added to cooked recipes or made into jams and jellies.
Why It's Great
Vitamin C keeps our immune system strong.
Vitamins C and K help our bodies heal quickly.