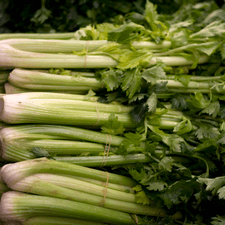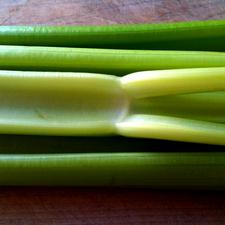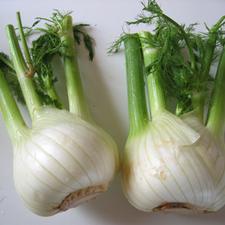 Photo credits (left to right): Photo credits (top to bottom): Flickr: JMR_Photography; Flickr: Newsbie Pix; Wikimedia Commons
Foods Included
Celery, Fennel
Description
Celery stalks grow in tight, straight bunches. Celery has a high water content, which gives it a fresh, crisp taste.
Buy It
Choose medium-sized celery stalks that are firm and free from soft spots or damage.
Store It
Refrigerate in a loose plastic bag.
Celery will stay good for 1 week in the refrigerator.
Don't store on the counter at room temperature.
Cook It
Trim leaves and cut root end off. Leaves can be saved for later to use in a soup.
Wash stalks and cut off any discolored spots. Grate or cut stalks into long sticks to eat raw.
You can also cut it up into smaller pieces and add to salads or cook in soups.
Why It's Great
Vitamin C keeps our immune system strong and helps our bodies heal quickly.
Potassium, a type of electrolyte, helps build muscle and keeps your heart healthy.
Phosphorus is present in every cell in the body.  It helps with the formation of bones and teeth.