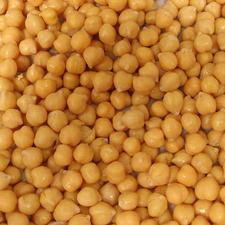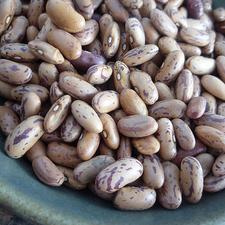 Photo credits (left to right): Photo credits (top to bottom): Flickr: Risager; Flickr: Joelk75; Flickr: Girl Interrupted Eating
Foods Included
Garbanzo (Chickpeas), Black Beans, Pinto Beans, Kidney Beans, Black-eyed Peas, Red Mexican "Chili" Beans, Adzuki Beans, Cannellini Beans, Great Northern Beans, Lima Beans
Description
Beans are an ancient food that have been enjoyed for thousands of years. Beans are part of the legume family and are full of fiber, protein, and other nutrients. Because of this, beans make a great alternative to meat.
Buy It
Purchase dry beans for cost savings.
Buy store brand canned goods to save money; the taste and quality is usually no different than name brand versions.
For canned beans, look for "low-sodium" or "reduced sodium" on the label; if that's not available, rinse the beans in cool water before using.
Never purchase cans that are dented or damaged in any way.
Store It
Keep beans in an airtight container in a cool, dry, dark place.
Beans can last up to 1 year.
Store cooked beans in a covered container in the refridgerator for up to 5 days.
You can also freeze cooked beans in an airtight container for up to 6 months.
Cook It
If cooking dry beans, soaking them for 6-8 hours (overnight) before cooking will reduce cooking time. Drain well; put beans in a large pot with 2 inches of water to cover them; bring to a boil and skim off any foam that forms. Once the water is boiling, reduce heat to a simmer. Cook for 1-2 hours; when the beans are easily mashed with a fork, they're done.
Don't add salt as this toughens the beans. You can add bay leaves, cumin, or other spices to flavor the beans.
Why It's Great
Fiber helps with healthy digestion and keeps us feeling full.  Eating enough fiber has been shown to keep our hearts healthy too.
Folate, or folic acid, helps our tissues grow and our cells work.  Especially important for pregnant women.
Proteins are building blocks for our bones, muscles, cartilage, skin, and blood. They provide a variety of nutrients that are essential for health and maintenance of your body.
Potassium, a type of electrolyte, helps build muscle and keeps your heart healthy.
Magnesium helps with muscle function and energy production.