Ready In: 15 minutes
Serves: 4
No ordinary potatoes here. Choose from Mexican, Western, and Veggie toppings.
What you'll need
Measuring spoons
Sharp knife
Microwave-safe plate
Microwave
Ingredients
4 Potatoes Baking, Medium
4 tablespoons Sour Cream Light
Directions
1.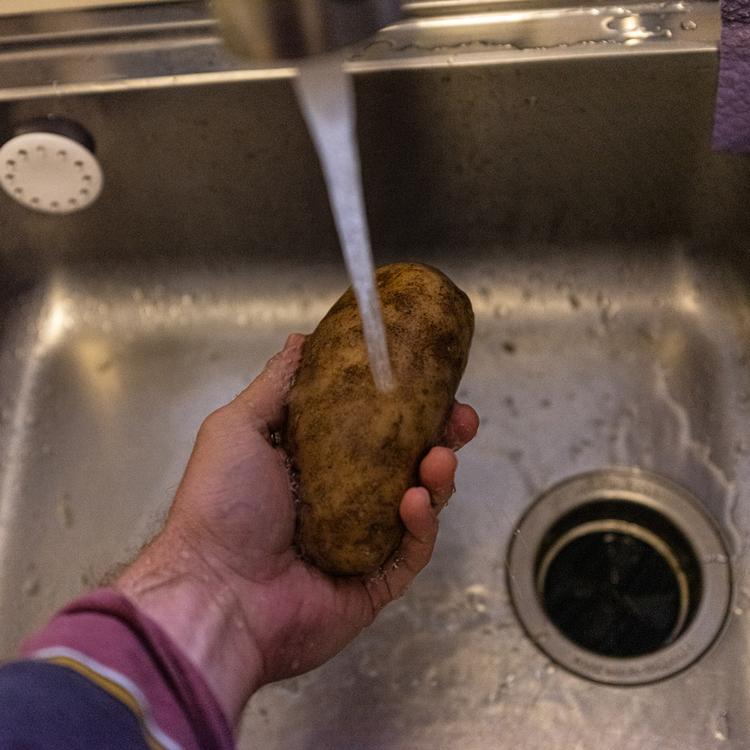 Wash potatoes and pierce 3 times with a fork or knife. Microwave on microwave-safe plate on high for about 6 minutes. Turn potatoes over and cook on high for 10 minutes more. Or, bake in the oven at 400°F for 45 to 60 minutes.
2.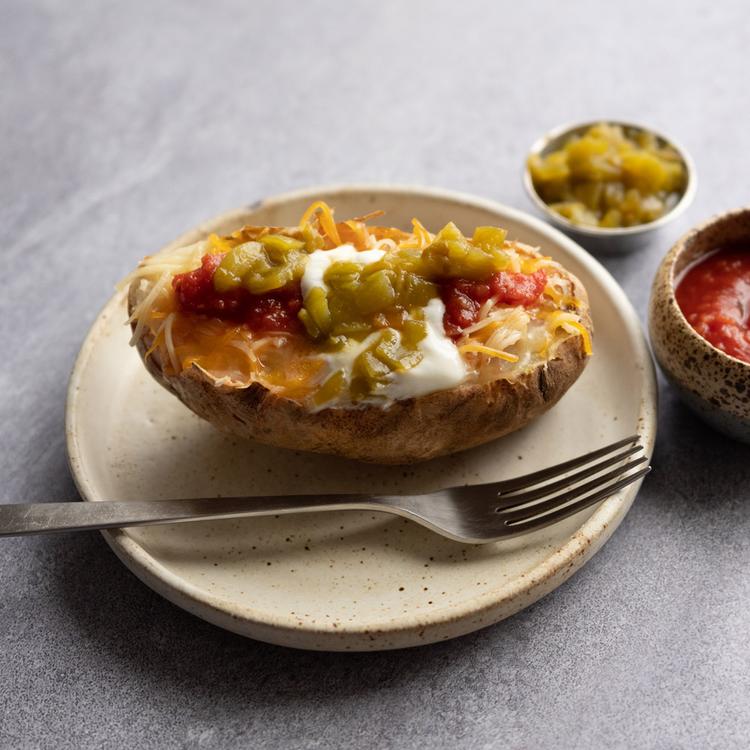 When cooked, carefully cut potatoes open on the top. Place 1 tablespoon sour cream on top of each potato. Top each potato with one of the toppings listed under substitution tips and serve while hot. The ingredient amounts listed are for one potato.
Chef's Tips
Mexican Topping: 1/4 cup prepared salsa, 2 tablespoons shredded reduced fat Cheddar or Monterey Jack cheese, 1 tablespoon diced green chilies.
Western Topping: 2 tablespoons chopped tomato, 2 tablespoons finely chopped green bell pepper, 2 tablespoons shredded reduced fat Cheddar cheese, 1 tablespoon sliced green onions, 2 tablespoon bacon bits
Veggie Topping: 3 tablespoons chopped broccoli, 2 tablespoons chopped yellow squash, 2 tablespoons shredded reduced fat Cheddar cheese, 1 tablespoon sliced green onions
Amount Per Serving
Calories 208.77
% Daily Value*
Total Fat 4.11 g
5%
Saturated Fat 1.8 g
9%
Sodium 20.71 mg
1%
Total Carbohydrate 40.12 g
15%
Dietary Fiber 2.8 g
10%
Protein 3.9 g
* Percent Daily Values are based on a 2,000 calorie diet. Your daily values may be higher or lower depending on your calorie needs: