Learn more about nutrition with the free EatFresh.org Mini Course! Start or continue now ›
https://eatfresh.org/eatfreshorg-mini-course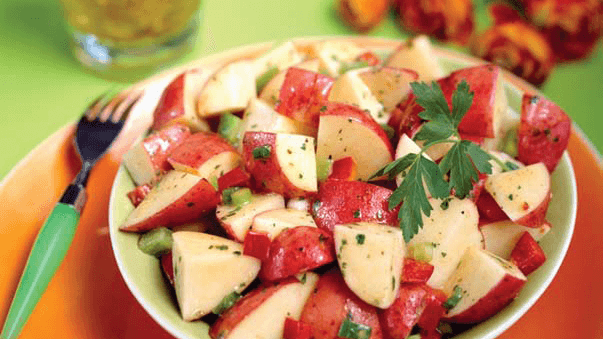 Photo attribution: Paula Ramirez
Ready In: 20 minutes
Serves: 6
Fresh vegetables and a light vinaigrette give this salad a lively flavor.
What you'll need
Cutting board
Sharp knife
Measuring cups
Measuring spoons
Large pot
Stovetop
Medium bowl
Small bowl
Spatula or spoon
Strainer
Ingredients
1 1/2 pounds Red Potatoes cut into cubes
1/2 cup Italian Dressing light
1/2 tablespoon Spicy Brown Mustard
1 tablespoon Parsley fresh, chopped
1/4 teaspoon Black Pepper
1/2 cup Red Bell Pepper chopped
1/2 cup Green Bell Pepper chopped
1/2 cup Green Onions chopped
Video Directions
Directions
1.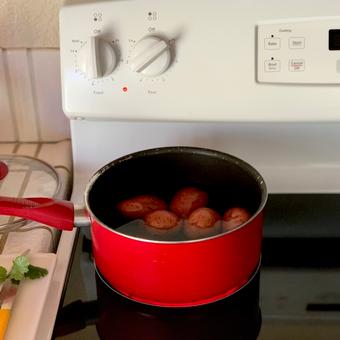 In a large pot, cook potatoes in boiling water until tender, about 10 minutes (do not overcook).
2.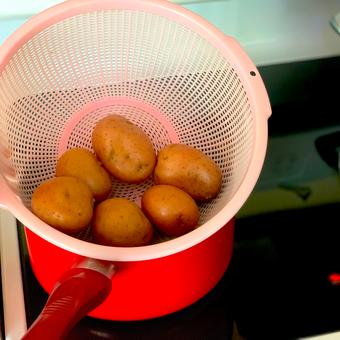 Drain well and let cool.
3.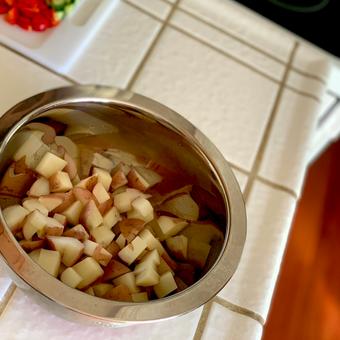 Cut potatoes into bite-size pieces and place in a medium bowl.
4.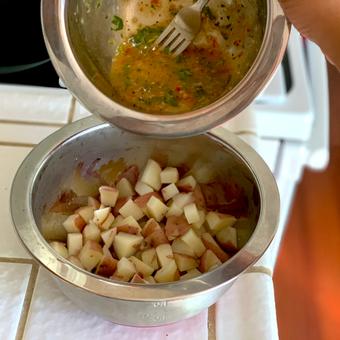 In a small bowl, combine dressing, mustard, parsley, seasonings and whisk with fork; pour over potatoes and toss well.
5.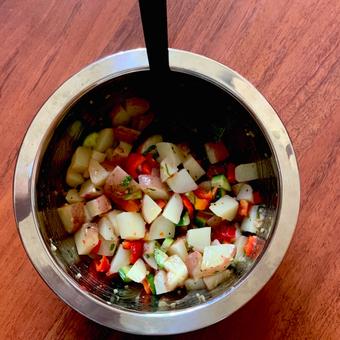 Carefully stir in bell peppers and green onions. Cover and chill until ready to serve.
Amount Per Serving
Calories 132
% Daily Value*
Total Fat 4 g
5%
Saturated Fat 1 g
5%
Sodium 441 mg
19%
Total Carbohydrate 24 g
9%
Dietary Fiber 4 g
14%
* Percent Daily Values are based on a 2,000 calorie diet. Your daily values may be higher or lower depending on your calorie needs: