Ready In: 1 hour
Serves: 6
Serve with frozen yogurt for a special treat.
What you'll need
9x9 baking dish
Measuring cups
Vegetable peeler
Large bowl
Measuring spoons
Cutting board
Sharp knife
Oven
Spatula or spoon
Ingredients
1 pound Sweet Potatoes peeled and cut into chunks
2/3 cup Apple Juice unsweetened, 100% juice
2 Apples peeled and cut into chunks
1/2 teaspoon Vanilla Extract
1 tablespoon Butter melted
2 tablespoons Brown Sugar
Directions
1.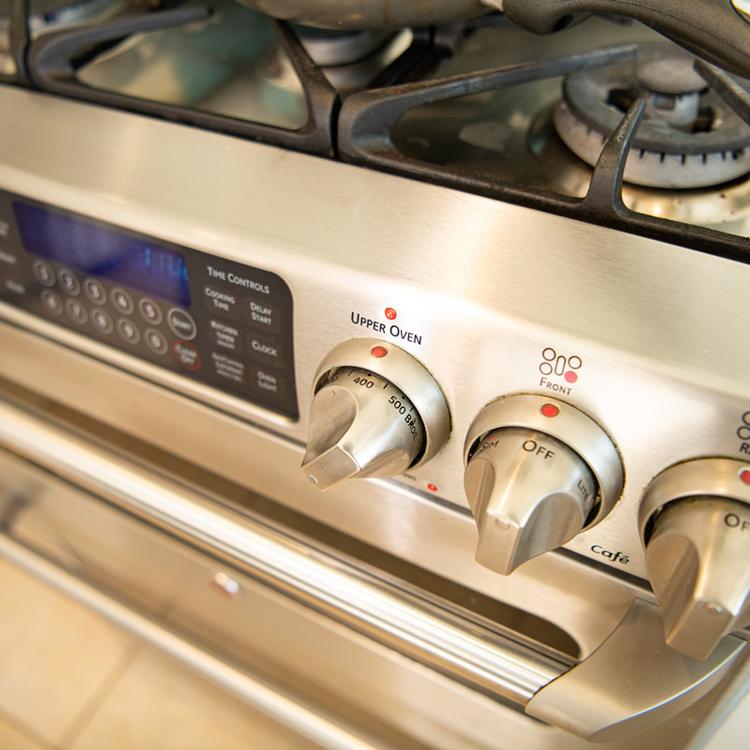 Place an oven rack in the middle of the oven. Preheat oven to 400˚F.
2.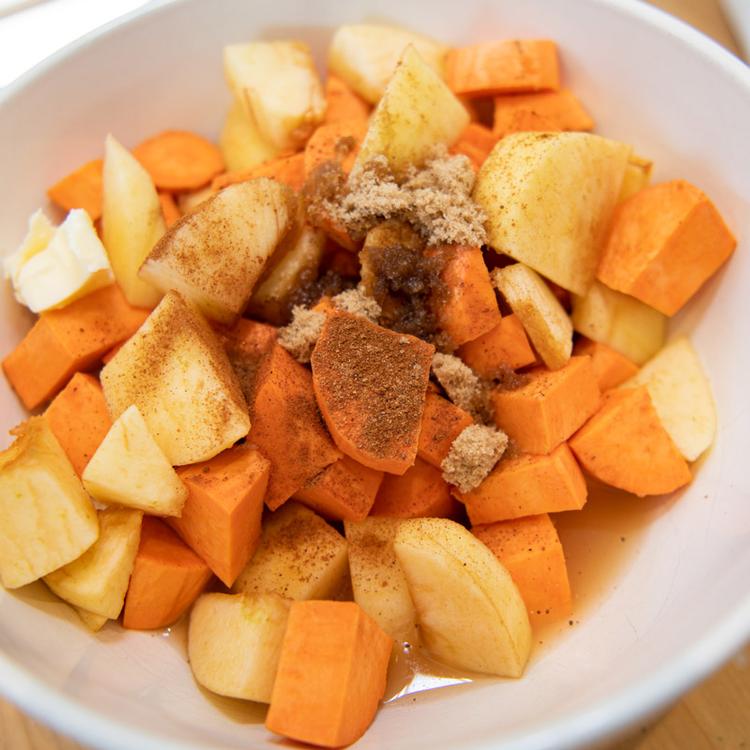 In a large bowl, mix all ingredients.
3.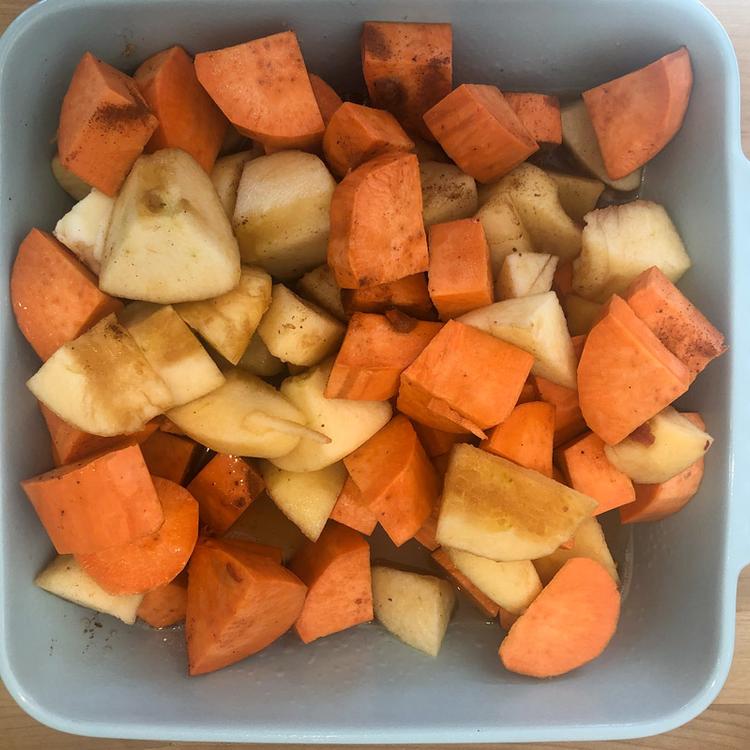 Spray a 9x9-inch glass baking dish with nonstick cooking spray. Pour mixture into baking dish.
4.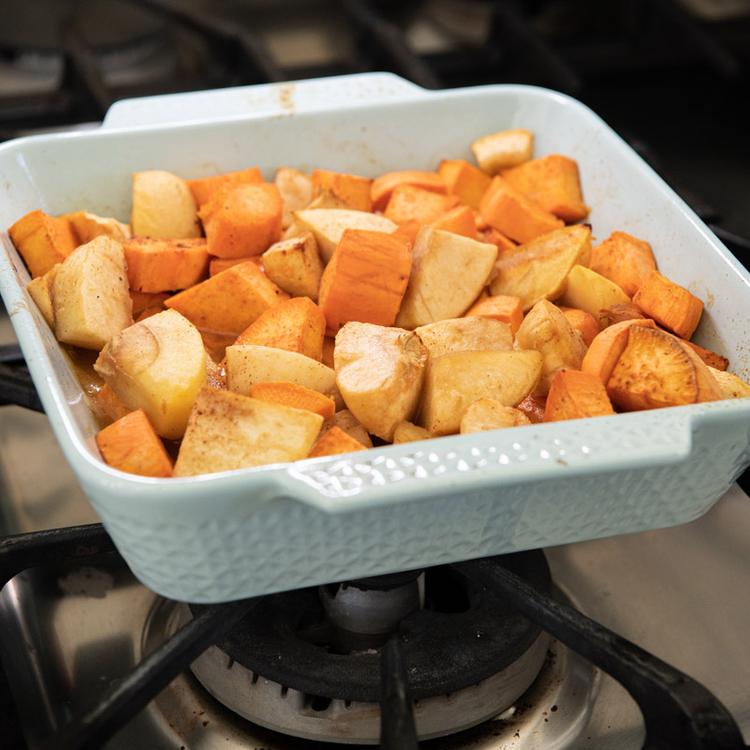 Bake until sweet potatoes are tender, about 45 minutes. Spoon the liquid in the dish over the sweet potatoes and apples a few times while baking. Serve while warm.
Amount Per Serving
Calories 121
% Daily Value*
Total Fat 2 g
3%
Saturated Fat 1 g
5%
Sodium 37 mg
2%
Total Carbohydrate 25 g
9%
Dietary Fiber 3 g
11%
Protein 1 g
* Percent Daily Values are based on a 2,000 calorie diet. Your daily values may be higher or lower depending on your calorie needs: