Learn more about nutrition with the free EatFresh.org Mini Course! Start or continue now ›
https://eatfresh.org/eatfreshorg-mini-course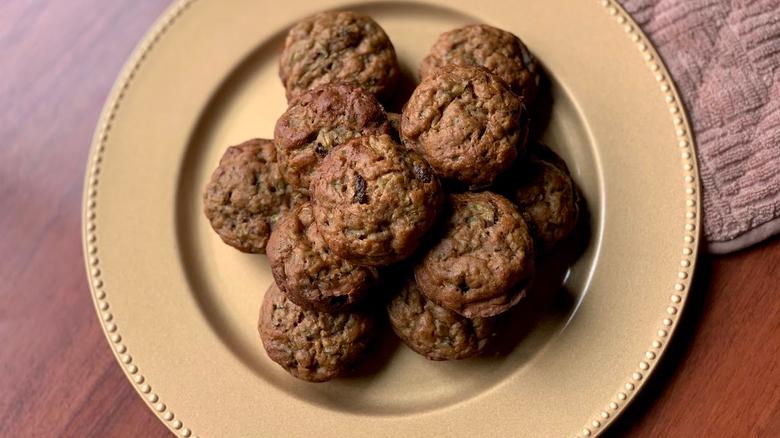 Photo attribution: Paula Ramirez
Ready In: 40 minutes
Serves: 12
A treat the whole family will love.
What you'll need
Measuring spoons
Measuring cups
Muffin pan
2 large bowls
Sharp knife
Wire rack
Mixing utensil
Oven
Oven mitt
Ingredients
1 teaspoon Vanilla Extract
1 1/4 cups Whole Wheat Flour
1 1/2 teaspoons Ground Cinnamon
1/2 teaspoon Ground Ginger
1/4 teaspoon Ground Cloves
2 cups Zucchinis grated, about 2 small
2/3 cup Pecans toasted, chopped or Walnuts chopped
Directions
1.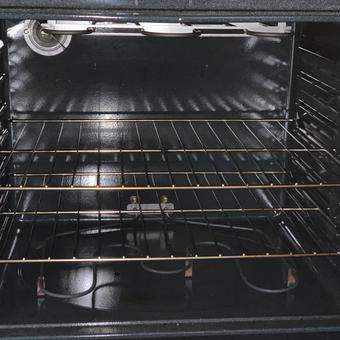 Place an oven rack in the middle of the oven. Preheat oven to 350 ̊F.
2.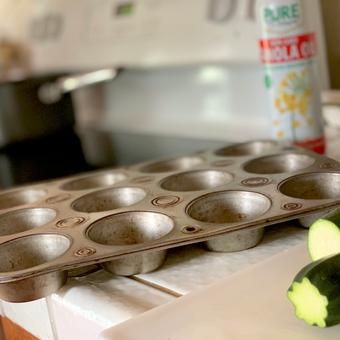 Spray muffin pan (12 muffin cups total) with nonstick cooking spray and set aside.
3.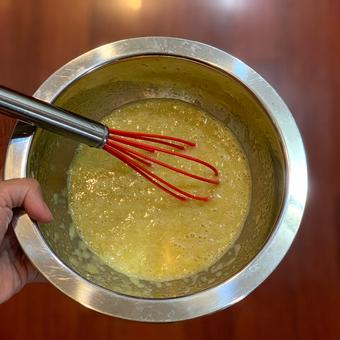 In a large bowl, stir together eggs, applesauce, granulated sugar, and vanilla extract.
4.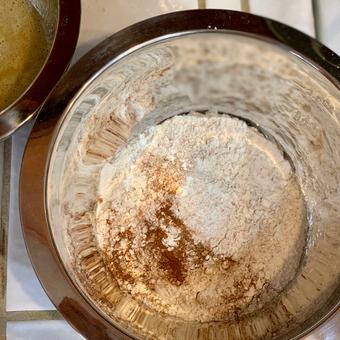 In a separate bowl, stir together flour, salt, baking soda, cinnamon, ginger, and cloves.
5.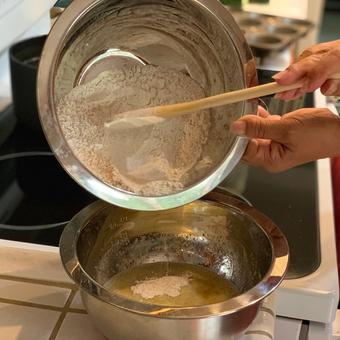 Stir flour mixture into egg mixture until just barely blended (there may be a few small lumps).
6.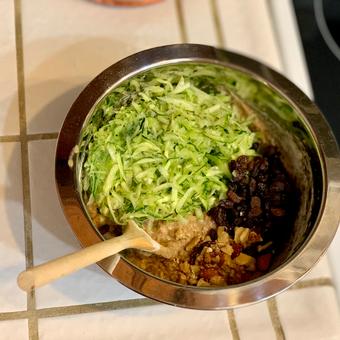 Gently stir in zucchinis, raisins, and nuts.
7.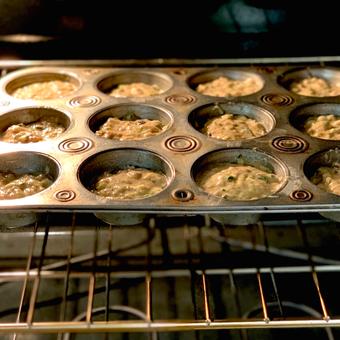 Divide batter evenly among muffin cups. Bake 20 minutes or until a wooden toothpick inserted in the center of a muffin comes out clean.
8.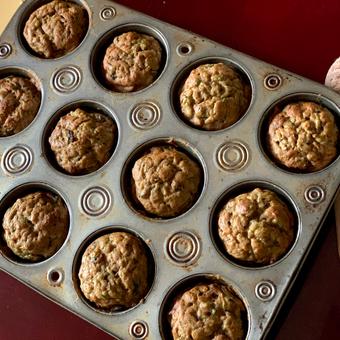 Remove muffin pans from oven and let muffins stand for 5 minutes.
9.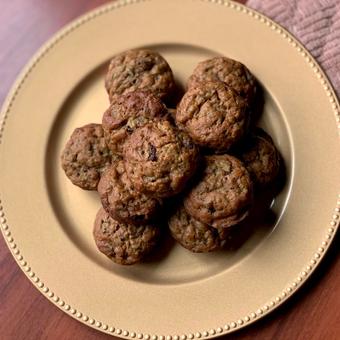 Remove muffins from pan and place them on a wire rack to finish cooling. Serve warm or at room temperature.
Amount Per Serving
Calories 142
% Daily Value*
Total Fat 5 g
6%
Saturated Fat 1 g
5%
Sodium 168 mg
7%
Total Carbohydrate 21 g
8%
Dietary Fiber 3 g
11%
Protein 4 g
* Percent Daily Values are based on a 2,000 calorie diet. Your daily values may be higher or lower depending on your calorie needs: