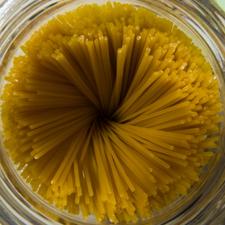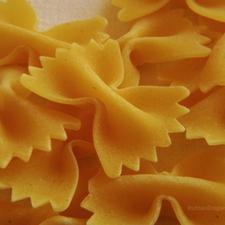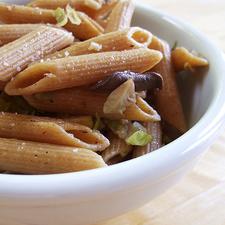 Photo credits (left to right):
Photo credits (top to bottom):
Flickr: Identity [email protected];
Flickr: Rubber Dragon;
Flickr: bochalla
Foods Included
Whole Wheat Pasta or White Flour Pasta (i.e. Spaghetti, Fettuccine, Bow-tie), Quinoa Pasta, Couscous
Description
Whole wheat pasta is a healthy choice because it contains unprocessed whole wheat flour, which means its natural bran, germ, fiber, vitamins and minerals remain intact. Quinoa pasta and brown rice pasta are healthy gluten-free options.
Buy It
Look for "whole wheat" or "whole grain" as the first ingredient.
Try pasta made from other types of flour, like quinoa, for something different or if you can't tolerate gluten.
Store It
Store pasta in a cool, dry, dark place, like your pantry.
Leftover cooked pasta can be stored in the refridgerator for later use.
Cook It
In a large pot, bring water to a boil. Add pasta and cook for about 10 minutes (or as indicated on package directions). Drain pasta with a collander.
Serve with a tomato sauce and sauteed vegetables for a warm, filling meal.
Why It's Great
Unlike white pasta, the bran and germ part of the grain stay intact in whole wheat products.
Whole wheat pasta will also keep you feeling full longer than white pasta.
B Vitamins helps our cells grow and stay healthy.
Fiber helps with healthy digestion and keeps us feeling full. Eating enough fiber has been shown to keep our hearts healthy too.
Magnesium helps with muscle function and energy production.
Manganese helps to keep our bones and nervous system healthy.