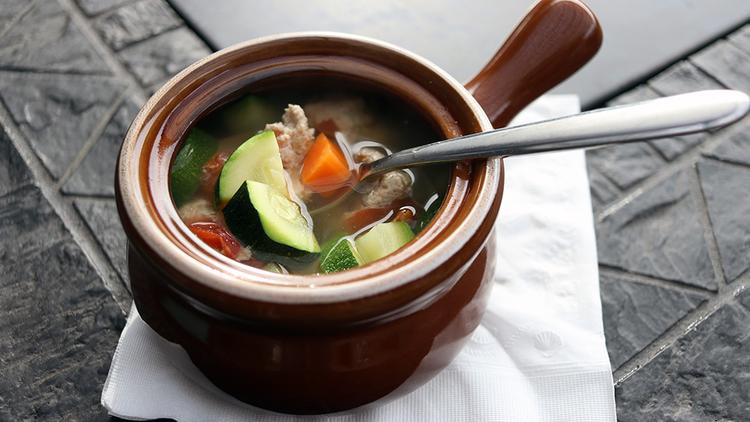 Photo attribution: Caeli Willard
Ready In: 40 minutes
Serves: 8
This is a delicious, mild version of a traditional Mexican soup.
What you'll need
Large pot
Stovetop
Measuring spoons
Measuring cups
Spatula or spoon
Cutting board
Sharp knife
Large bowl
Ingredients
2 pounds Ground Turkey lean
4 cups Chicken Broth low-sodium
Directions
1.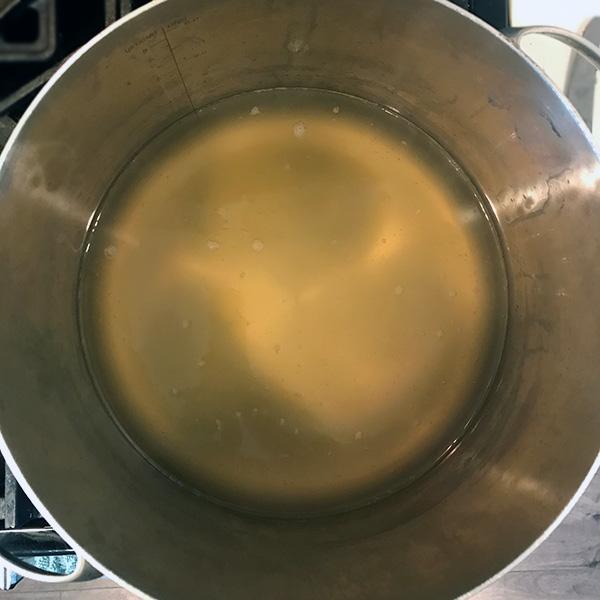 In a pot, over medium heat: bring water and chicken broth to a boil.
2.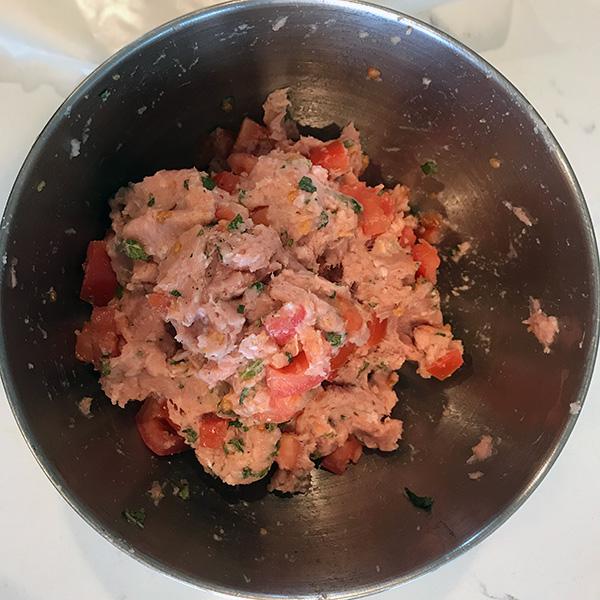 While the liquids come to a boil, mix ground turkey, mint, garlic, pepper, and chopped tomato.
3.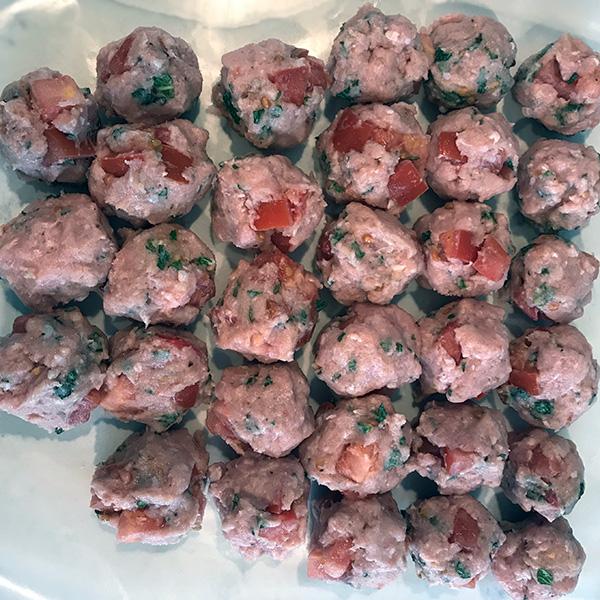 Roll the mixture into little balls, about 1-1½ inch diameter.
4.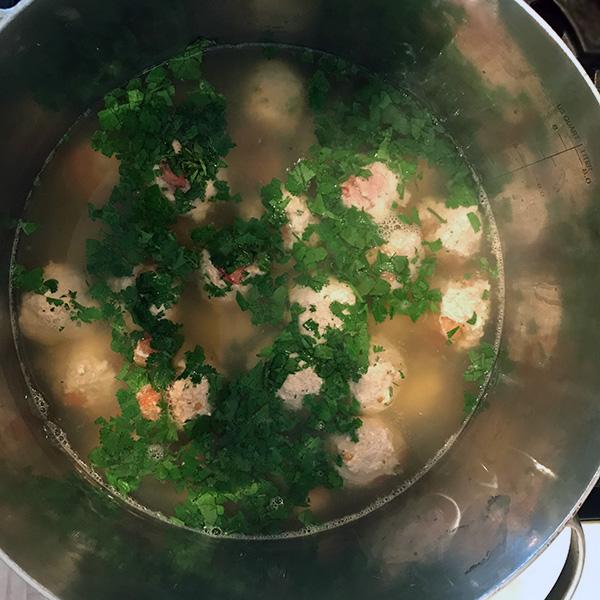 Once the liquids are boiling, add meatballs and cilantro. Lower heat and cook covered for about 10 minutes.
5.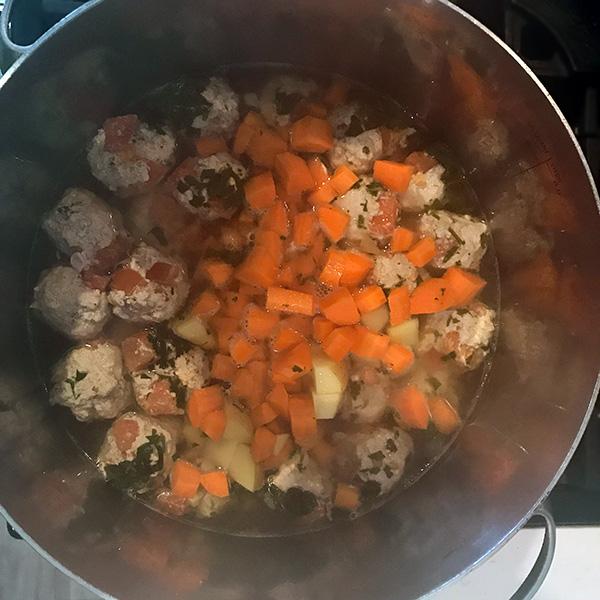 When meatballs rise to the top, add potatoes, celery, and carrots. Continue to cook covered.
6.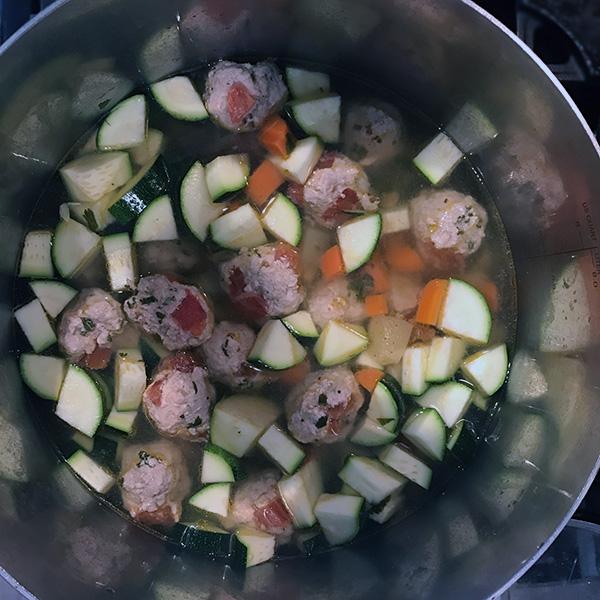 Once the vegetables are soft, add the zucchini and let it cook for 10 more minutes or until zucchini is tender.
Chef's Tips
Use a meat of your choice (i.e. ground beef, pork, or chicken).
You can also add spinach: After turning heat off, add spinach, cover, let sit for two minutes and serve.
For added flavor: add lemon juice, chopped chile pepper or chopped onion to individual portions.
Amount Per Serving
Calories 203
% Daily Value*
Total Fat 10 g
13%
Saturated Fat 3 g
15%
Sodium 348 mg
15%
Total Carbohydrate 5 g
2%
Dietary Fiber 2 g
7%
Protein 18 g
* Percent Daily Values are based on a 2,000 calorie diet. Your daily values may be higher or lower depending on your calorie needs: