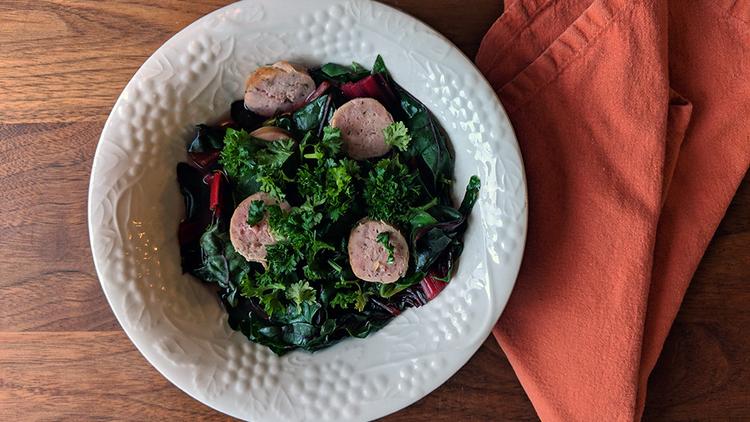 Photo attribution: Danielle Boulé
Ready In: 20 minutes
Serves: 6
Serve this hearty dish with a whole grain of your choice for a complete, satisfying meal.
What you'll need
Spoon
Large pan
Sharp knife
Large stockpot
Ingredients
1 pound Turkey Sausage uncooked
28 fluid ounces Chicken Broth low-sodium
1 pound Mustard Greens washed, chopped or Spinach washed, chopped or Cabbage washed, chopped
Directions
1.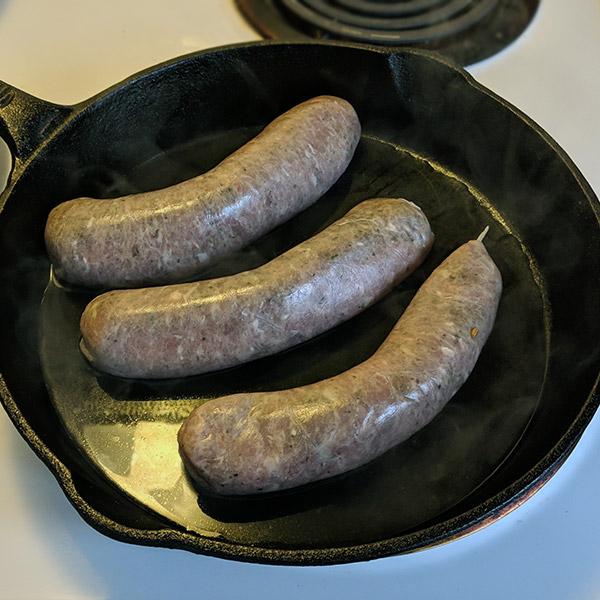 In a pan, over medium heat: cook sausage in ¼ cup of chicken broth.
2.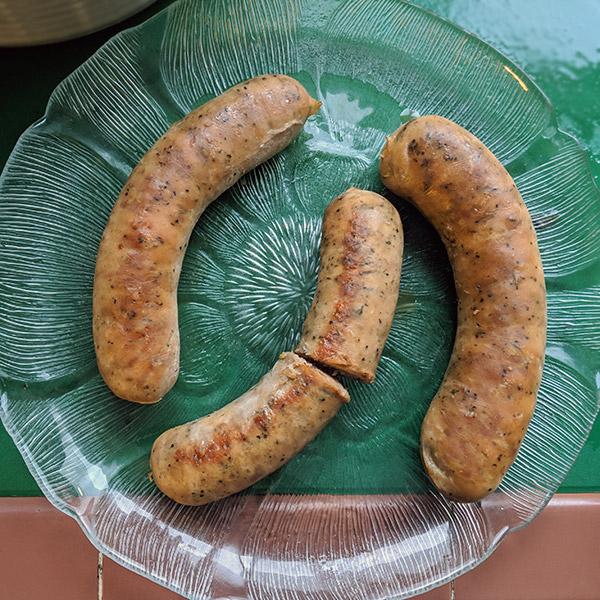 Cook until broth has evaporated and sausage is lightly browned; remove from heat and set aside to cool.
3.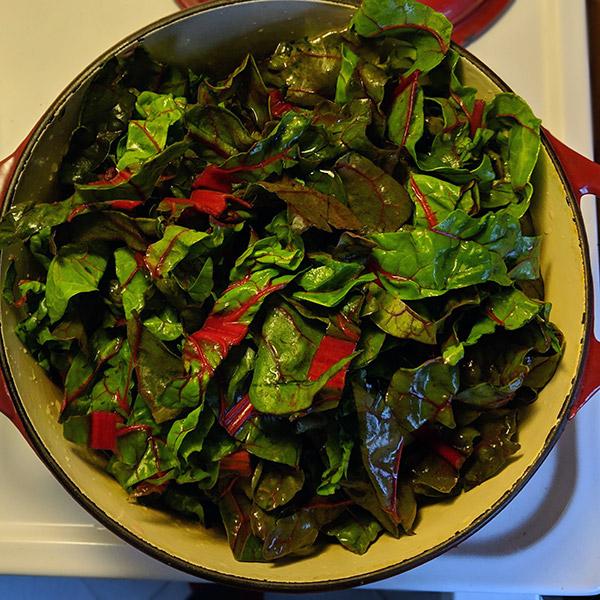 In a large stock pot, over medium heat: add remaining chicken broth, along with water and greens.
4.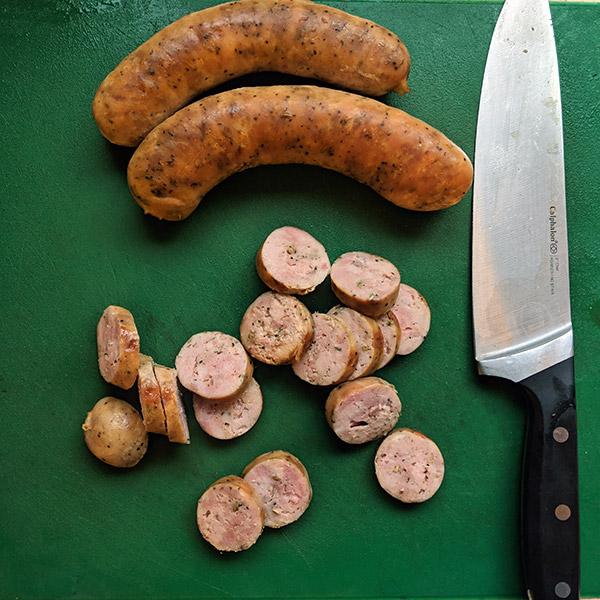 When the sausage has gotten cool enough to handle; cut it in ¼ - ½ inch slices and add it to the pot.
5.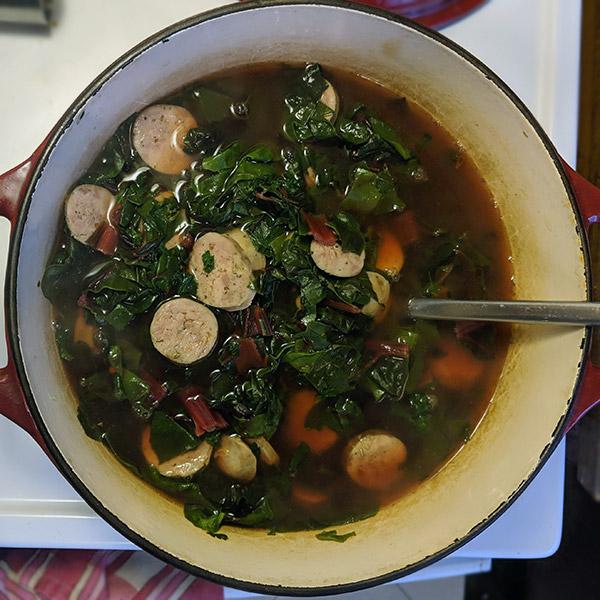 Continue to cook until greens are tender but still bright in color.
6.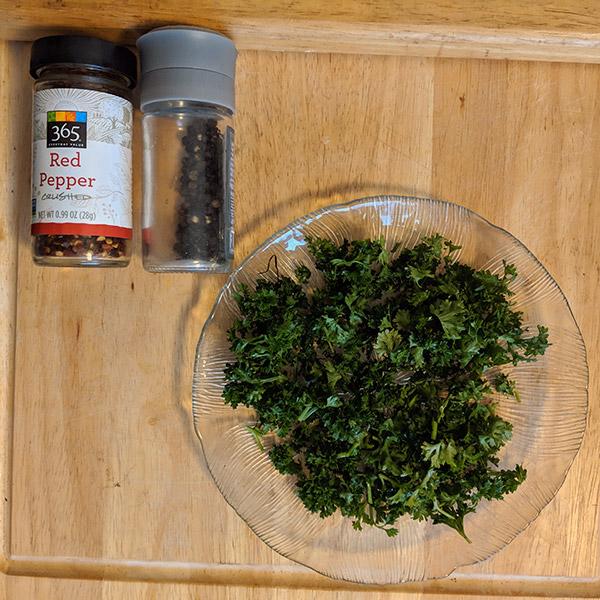 Season with pepper and herbs of your choice and serve.
Chef's Tips
Serve this dish:
on rice
with chopped cooked potatoes
with corn tortillas
Amount Per Serving
Calories 212
% Daily Value*
Total Fat 15 g
19%
Saturated Fat 3 g
15%
Sodium 570 mg
25%
Total Carbohydrate 6 g
2%
Dietary Fiber 2 g
7%
Protein 15 g
* Percent Daily Values are based on a 2,000 calorie diet. Your daily values may be higher or lower depending on your calorie needs: