Ready In: 10 minutes
Serves: 2
Add some extra crunch with this great snack, perfect for kids birthday party or picnic!
What you'll need
Sharp knife
Cutting board
Measuring cups
Measuring spoons
Medium bowl
Spatula or spoon
Ingredients
1 tablespoon Cream Cheese low-fat
1 cup Apple finely chopped
Directions
1.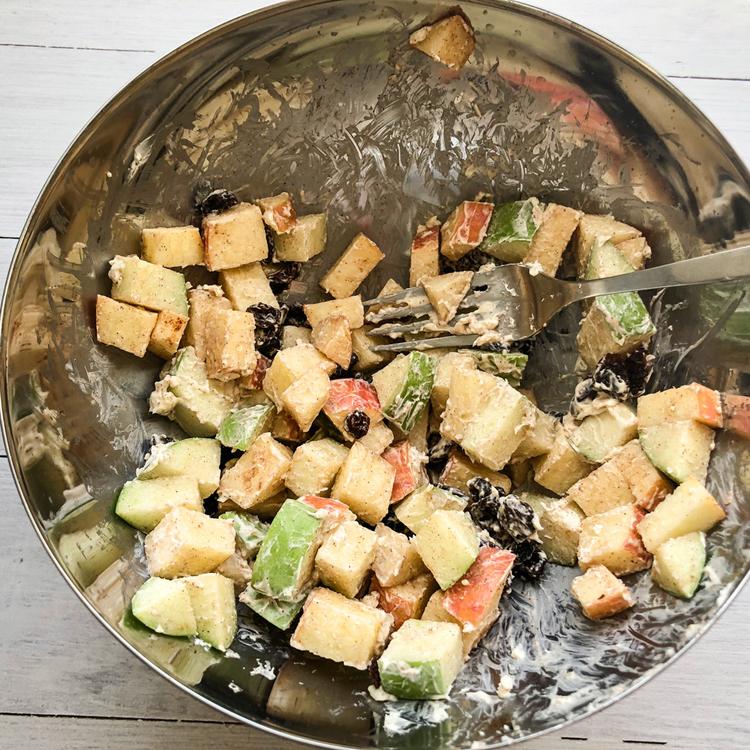 Mix together cream cheese, raisins, apple, and cinnamon in a small bowl.
2.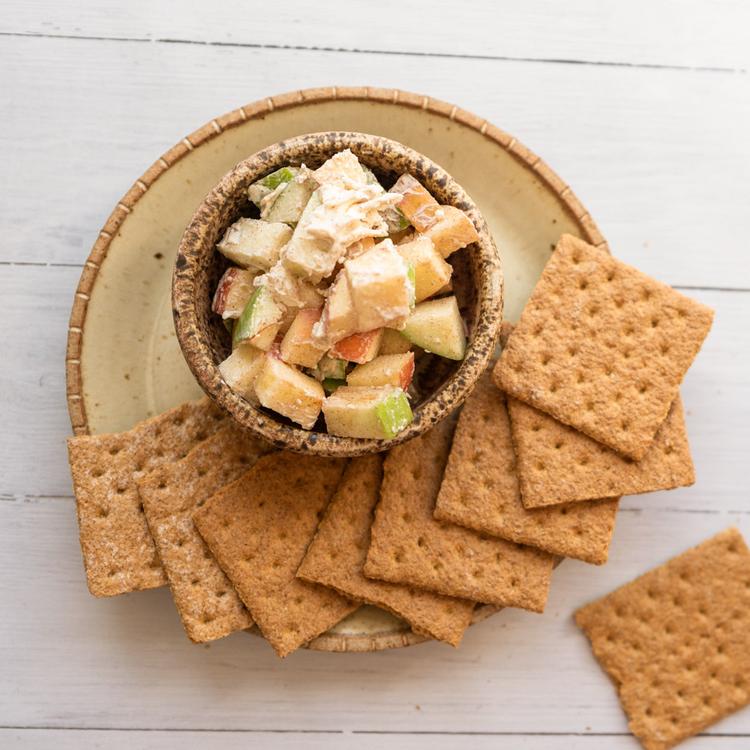 Put mixture on graham crackers. Serve and enjoy.
Amount Per Serving
Calories 272
% Daily Value*
Total Fat 3.2 g
4%
Saturated Fat <1 g
3%
Sodium 191 mg
8%
Total Carbohydrate 6.1 g
2%
Dietary Fiber 5 g
18%
Protein 4.4 g
* Percent Daily Values are based on a 2,000 calorie diet. Your daily values may be higher or lower depending on your calorie needs: