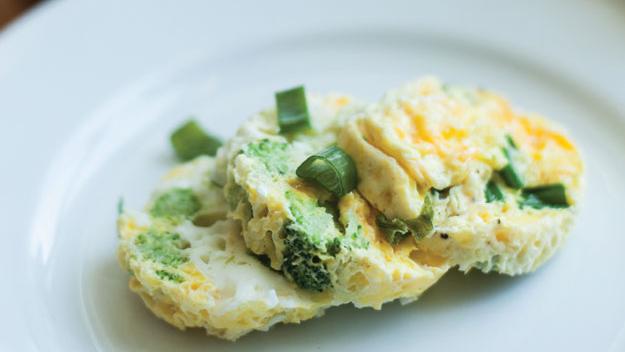 Photo attribution: My Tu Duong
Ready In: 5 minutes
Serves: 1
You may need to cook this recipe for more or less time depending on your microwave.
What you'll need
Mug
Microwave
Measuring spoons
Bowl
Whisk or fork
Ingredients
2 tablespoons Milk low-fat or 2 tablespoons Water
Directions
1.Grease a mug with cooking spray, oil, or butter.
2.In a bowl, use a fork to beat the egg, milk or water, salt, and pepper.
3.Mix in your choice of additions.
4.Pour the mixture into the mug.
5.Microwave for 1 minute. Check that egg is fully cooked and not wet. If it's still wet, microwave for an additional 30-60 seconds.
Chef's Tips
Add more color and fiber with vegetables such as: diced onion, bell pepper, tomatoes, cooked broccoli, fresh or frozen spinach
Amount Per Serving
Calories 104
% Daily Value*
Total Fat 7 g
9%
Saturated Fat 2 g
10%
Sodium 85 mg
4%
Total Carbohydrate 2 g
1%
Protein 7 g
* Percent Daily Values are based on a 2,000 calorie diet. Your daily values may be higher or lower depending on your calorie needs: