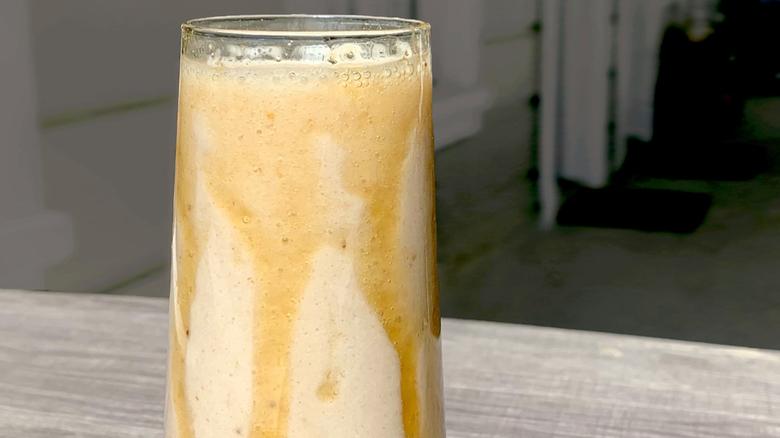 Photo attribution: Elana Schulman
Ready In: 5 minutes
Serves: 2
Smoothies are a healthy crowd pleaser. Make this one for you and your kids!
What you'll need
Blender
Sharp knife
Cutting board
Measuring cups
Measuring spoons
Spatula or spoon
Ingredients
2 Bananas cut into chunks and frozen
1/4 cup Yogurt low-fat plain
1 tablespoon Peanut Butter creamy, regular, or unsalted
1 teaspoon Honey feel free to use less
Directions
1.Place all ingredients in a blender container, cover, and blend until smooth.
2.Pour into glasses and serve.
Amount Per Serving
Calories 210
% Daily Value*
Total Fat 6 g
8%
Saturated Fat 1.5 g
8%
Sodium 50 mg
2%
Total Carbohydrate 37 g
13%
Dietary Fiber 4 g
14%
Protein 7 g
* Percent Daily Values are based on a 2,000 calorie diet. Your daily values may be higher or lower depending on your calorie needs: