Ready In: 35 minutes
Serves: 6
This drink is a good alternative to soda. It has less sugar and gives you vitamin C and potassium, which soda does not have.
What you'll need
Measuring cups
Cutting board
Sharp knife
Small pot
Stovetop
Blender or food processor
Spatula or spoon
Directions
1.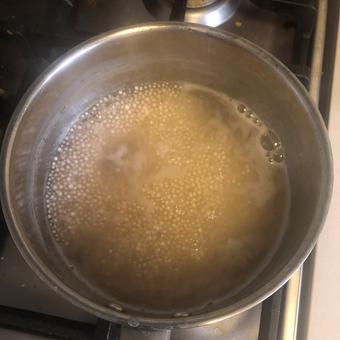 Bring water to a boil, add tapioca.
2.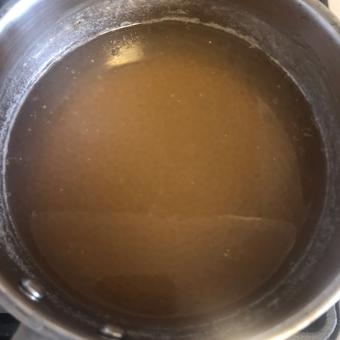 Cook tapioca for 5 minutes, turn off heat and let sit for 10 minutes or until the tapioca turns transparent and little to no white centers are visible.
3.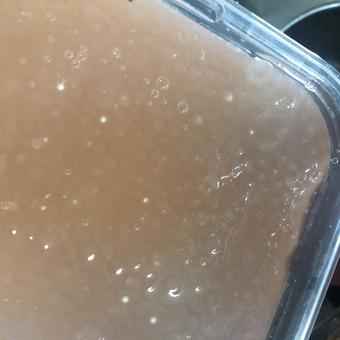 Remove from heat and run under cold water.
4.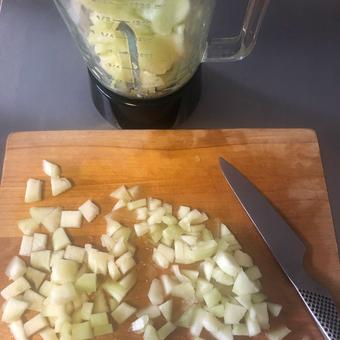 Dice honeydew into cubes and add to blender. Add sugar; mix well. Leave out 1/2 cup diced honeydew for garnish. Once blended, refrigerate until cold.
5.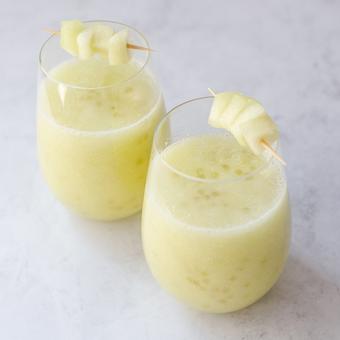 Pour into 6 cups and mix the remaining honeydew cubes and 3 generous spoonfuls of tapioca into each cup. Serve chilled.
Amount Per Serving
Calories 249
% Daily Value*
Total Fat 1 g
1%
Sodium 75 mg
3%
Total Carbohydrate 62 g
23%
Dietary Fiber 4 g
14%
Protein 2 g
* Percent Daily Values are based on a 2,000 calorie diet. Your daily values may be higher or lower depending on your calorie needs: