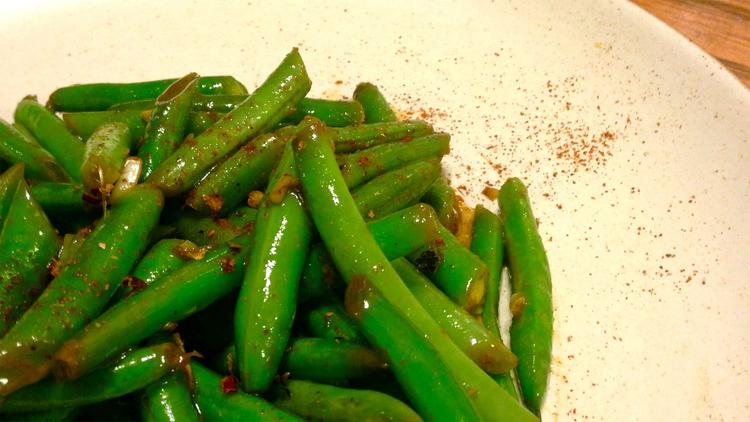 Photo attribution: Sarah Ahern
Ready In: 15 minutes
Serves: 2
Throw a fried egg on top, serve with brown rice, and you have a delicious meal.
What you'll need
Measuring spoons
Measuring cups
Cheese grater (to shred veggies)
Sharp knife
Cutting board
Large frying pan
Small bowl
Spatula or spoon
Fork
Ingredients
1/2 pound Green Beans ends trimmed and chopped into bite-size pieces
2 cloves Garlic finely chopped
2 teaspoons Crushed Red Pepper Flakes
Directions
1.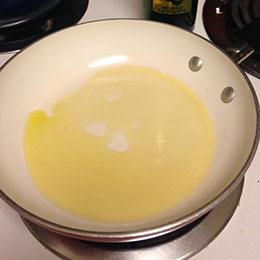 Heat the vegetable oil in a frying pan on medium heat. Once it's hot, add the green beans.
2.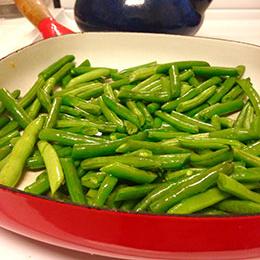 Let them cook undisturbed for about 1 minute.
3.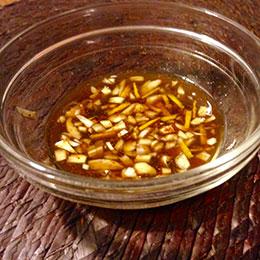 Mix the garlic, soy sauce, chili flakes, ginger, and lemon juice in a bowl.
4.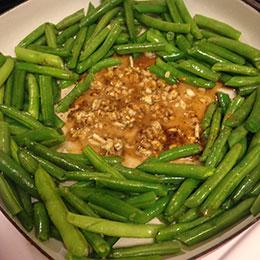 The beans should have turned bright green. Add about ¼ cup of water to the pan. Cook another 2 minutes, until the water is mostly gone. Pour the sauce into the pan and toss gently to coat. Cook another 2 minutes, until everything is fragrant and most of the liquid is gone. Poke the beans with a fork: if it goes through easily, they're done. They should take about 5 minutes.
5.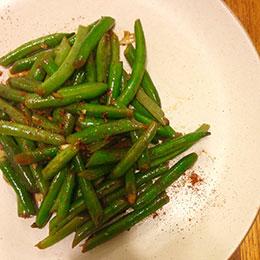 Taste and add more chili sauce if you want the beans hotter.
Amount Per Serving
Calories 86
% Daily Value*
Total Fat 3 g
4%
Saturated Fat <1 g
2%
Sodium 179 mg
8%
Total Carbohydrate 14 g
5%
Dietary Fiber 5.3 g
19%
Protein 3.8 g
* Percent Daily Values are based on a 2,000 calorie diet. Your daily values may be higher or lower depending on your calorie needs: