Directions
1.
Arrange turnips in a large skillet and add enough water to reach halfway up turnips. Add orange rind, orange juice, olive oil, sugar, and salt. Boil for ten minutes over medium-high heat, covered, stirring occasionally.
2.Remove cover and boil turnips about 8 minutes, stirring until they are tender and liquid has evaporated.
3.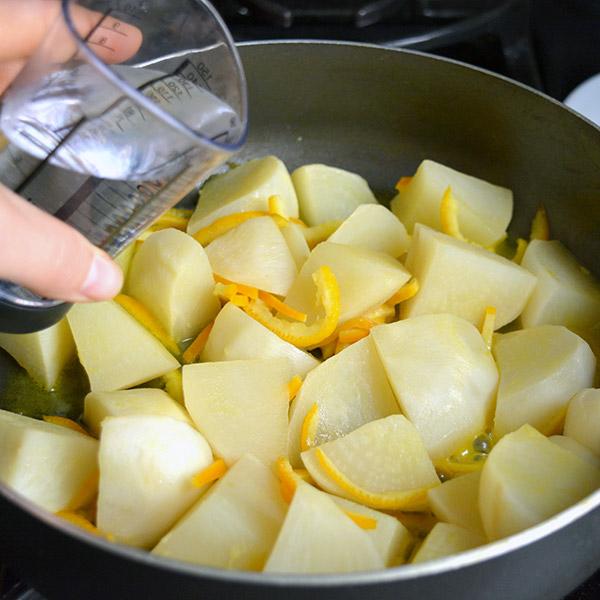 Continue sautéing turnips they turn golden brown. Add 1 tablespoon water and toss turnips until well-coated with glaze.
4.Garnish with parsley and serve.