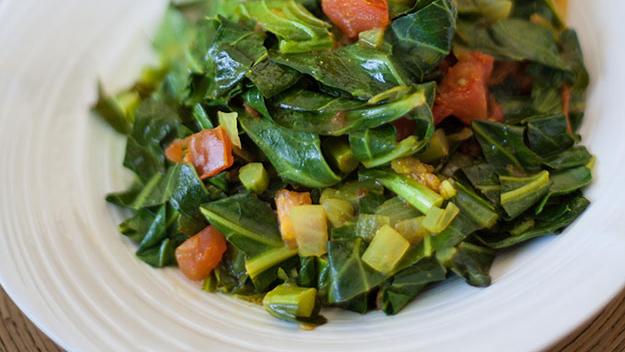 Photo attribution: My Tu Duong
Ready In: 35 minutes
Serves: 8
This is a delicious way to get your leafy greens!
What you'll need
Measuring spoons
Measuring cups
Cutting board
Sharp knife
Stovetop
Large pot
Spatula or spoon
Ingredients
2 pounds Kale approximately 2 bunches or 2 pounds Collard Greens
1 tablespoon Vegetable Oil
1/2 teaspoon Coriander Seed ground
1/2 teaspoon Turmeric ground
1 Green Chili Peppers seeds removed and diced (optional)
2 tablespoons Lemon Juice (optional)
Directions
1.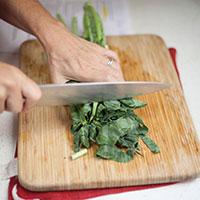 Chop the greens into 1-inch strips, including the ribs.
2.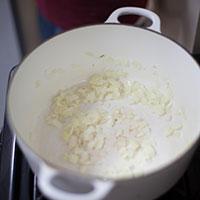 Heat oil in a large pot. Add onion and cook for 8 minutes over medium heat.
3.
Add cumin, coriander and turmeric. Add tomatoes and chile (if using). Stir and cook for 2 minutes.
4.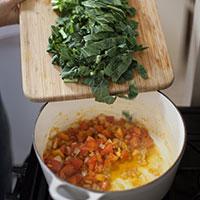 Add the greens, salt and pepper. Stir to combine.
5.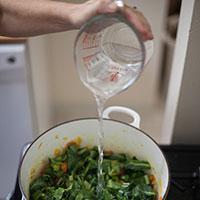 Add 1 cup water and bring to a boil. Turn heat to low and cover. Cook until greens are tender, about 15 minutes.
6.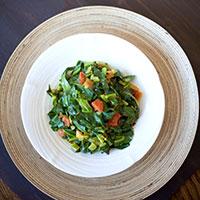 Stir in lemon juice if desired. Serve hot.
Chef's Tips
This recipe would also be delicious with beet greens.
If desired, substitute 2 teaspoons curry powder for the ground spices.
Amount Per Serving
Calories 60
% Daily Value*
Total Fat 2 g
3%
Saturated Fat <1 g
3%
Sodium 324 mg
14%
Total Carbohydrate 9 g
3%
Dietary Fiber 3 g
11%
Protein 3 g
* Percent Daily Values are based on a 2,000 calorie diet. Your daily values may be higher or lower depending on your calorie needs: