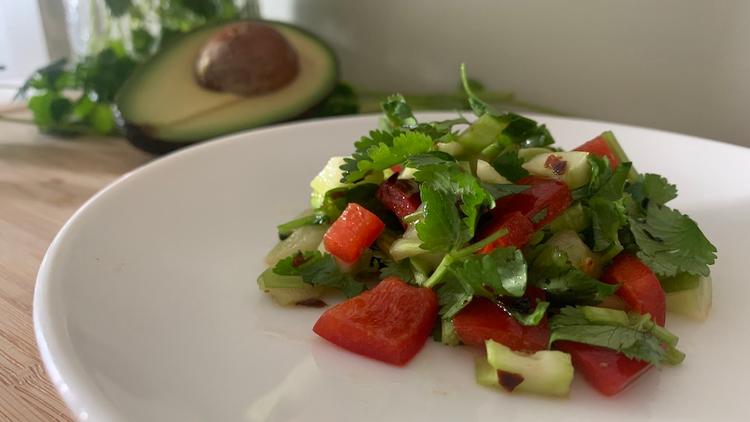 Photo attribution: Anna Ng, MS, RD
Ready In: 15 minutes
Serves: 4
Rescue your broccoli stems from the scrap pile to make this simple side dish! 
What you'll need
Measuring spoons
Cutting board
Sharp knife
Small bowl or jar
Medium bowl
Cutting board
Large bowl
Tongs or 2 large spoons
Ingredients
1 1/2 tablespoons Lime Juice
1/2 teaspoon Crushed Red Pepper Flakes
3 stalks Broccoli roughly chopped
3 stalks Cilantro roughly chopped
Video Directions
Directions
1.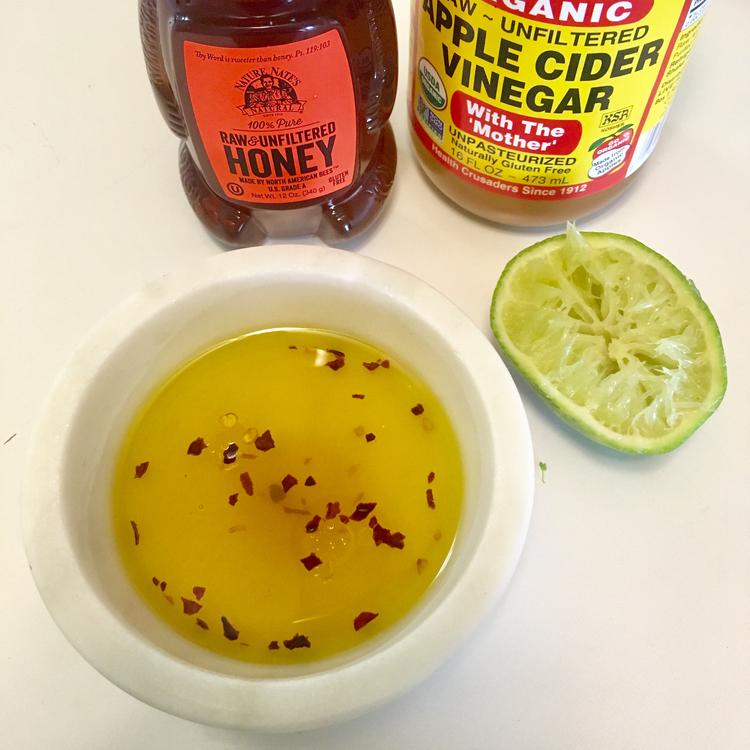 In a small bowl or jar, mix the lime juice, oil, honey and crushed red pepper together. Set aside.
2.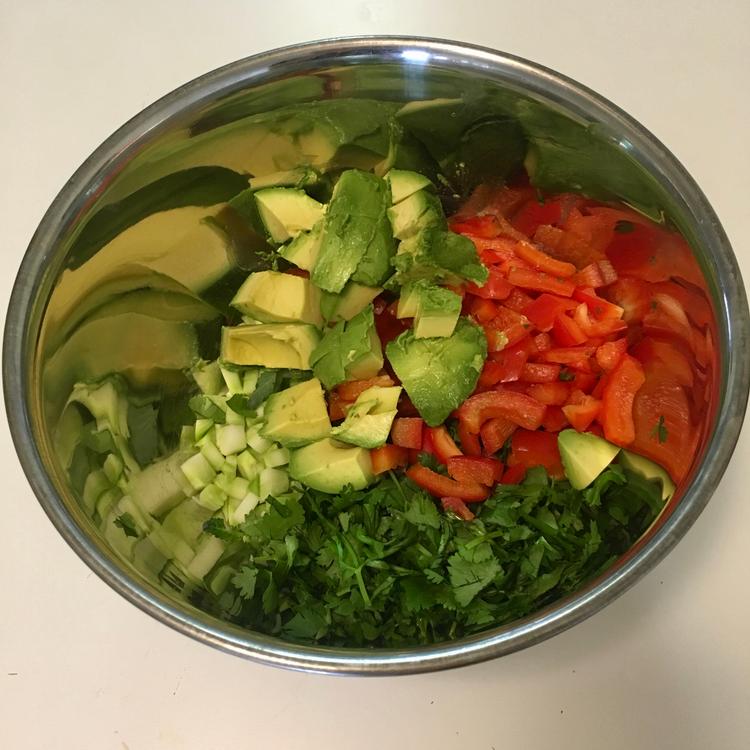 In a large bowl, combine chopped broccoli stems, avocado, bell pepper, and cilantro.
3.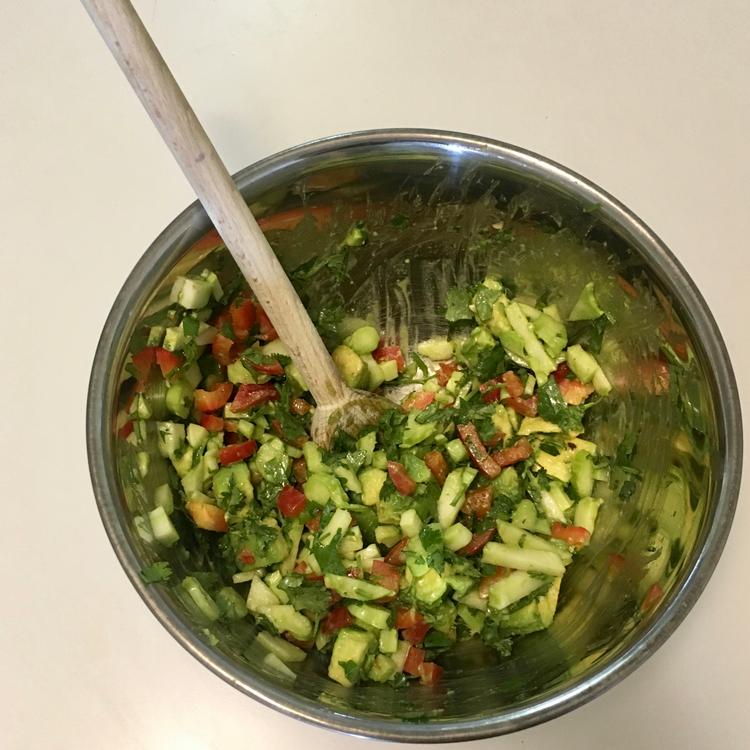 Pour dressing over salad and mix well.
4.
Refrigerate for approximately 30 minutes or enjoy immediately!
Amount Per Serving
Calories 140
% Daily Value*
Total Fat 9 g
12%
Saturated Fat 1 g
5%
Sodium 164 mg
7%
Total Carbohydrate 14 g
5%
Dietary Fiber 7 g
25%
Protein 4 g
* Percent Daily Values are based on a 2,000 calorie diet. Your daily values may be higher or lower depending on your calorie needs: