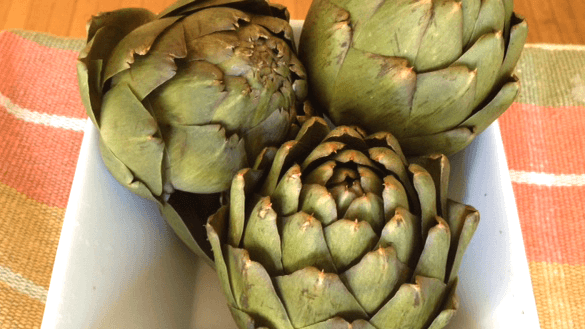 Photo attribution: Tiana Wertheim
Ready In: 4 hours 5 minutes
Serves: 5
Take advantage of artichokes in the summer when they're in season – the artichoke heart is the sweetest part!
What you'll need
Crockpot (slow cooker)
Measuring cups
Measuring spoons
Sharp knife
Ingredients
5 Artichokes remove stalks and tough leaves
Directions
1.Combine all ingredients in crockpot. Cook on High 4 - 5 hours.
Amount Per Serving
Calories 101
% Daily Value*
Total Fat <1 g
1%
Saturated Fat <1 g
1%
Sodium 1021 mg
44%
Dietary Fiber 17.1 g
61%
Protein 5.4 g
* Percent Daily Values are based on a 2,000 calorie diet. Your daily values may be higher or lower depending on your calorie needs: