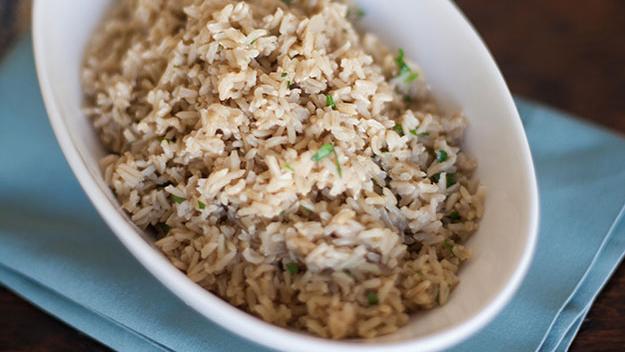 Photo attribution: My Tu Duong
Ready In: 1 hour
Serves: 8
Add a few spices to your brown rice to create a festive dish!
What you'll need
Measuring spoons
Measuring cups
Cutting board
Sharp knife
Stovetop
Large pot (stockpot) with lid
Spatula or spoon
Ingredients
3 tablespoons Onion chopped
1 teaspoon Cardamom ground
2 cups Brown Jasmine Rice uncooked
2 teaspoons Garlic minced
4 cups Chicken Stock low-sodium, brought to boil (or substitute water)
2 teaspoons Cilantro minced
Directions
1.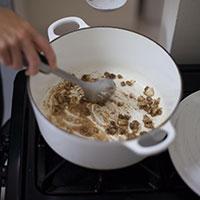 Heat oil in large stockpot over medium heat. Add onion, cardamom and cumin. Stir for 2 minutes.
2.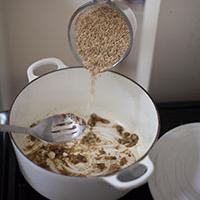 Add rice and garlic. Stir to combine.
3.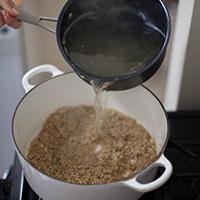 Add boiling chicken stock or water. Cover and cook over low heat until water is absorbed, about 45 minutes. Remove from heat and stir in cilantro.
Chef's Tips
If chicken stock is not available, 2 chicken bouillon cubes can be added to the water to provide flavor.
If white jasmine rice is used instead of brown rice, reduce cooking time to 20 minutes.
To make this dish in a rice cooker, begin rice cooker cycle and cook the onion and spices first with the cover open. Then add the rice and broth and close the cover.
Amount Per Serving
Calories 231
% Daily Value*
Total Fat 4 g
5%
Saturated Fat 1 g
5%
Sodium 67 mg
3%
Total Carbohydrate 43 g
16%
Dietary Fiber 2 g
7%
Protein 6 g
* Percent Daily Values are based on a 2,000 calorie diet. Your daily values may be higher or lower depending on your calorie needs: