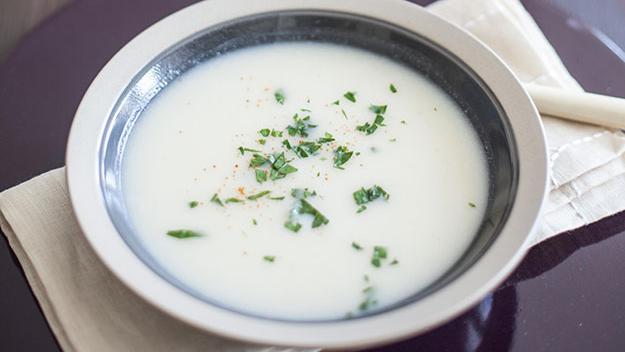 Photo attribution: My Tu Duong
Ready In: 30 minutes
Serves: 8
This traditional Moroccan soup is easy to make — a beautiful and delicious starter to any meal.
What you'll need
Measuring spoons
Measuring cups
Sharp knife
Cutting board
Large pot (stockpot) with lid
Blender
serving spoon
Ingredients
1 head Cauliflower cut into small florets (about 3 pounds whole or 10 cups cut)
6 cups Vegetable Broth low-sodium or Chicken Broth low-sodium
2 tablespoons Fresh Parsley chopped (for garnish)
Directions
1.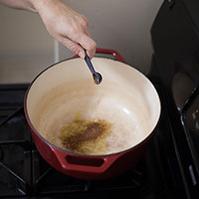 In a large pot, heat oil, nutmeg. Cook over medium high for 1 minute.
2.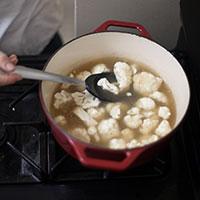 Add the cauliflower, stock, salt, and pepper. Bring to a boil. Cover, reduce heat and simmer over medium-low heat for about 20 minutes, or until cauliflower is tender. Uncover and cool slightly.
3.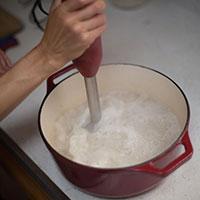 With a blender, puree cauliflower and broth in small batches. Fill blender jar only 3/4 full for soup to expand. Blend until very smooth, scraping down as needed.
4.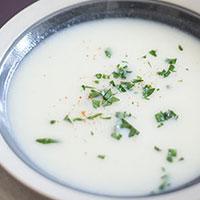 Rewarm soup over low heat. Sprinkle with parsley just before serving and offer lemon at the table.
Amount Per Serving
Calories 91
% Daily Value*
Total Fat 5 g
6%
Saturated Fat 1 g
5%
Sodium 431 mg
19%
Total Carbohydrate 9 g
3%
Dietary Fiber 3 g
11%
Protein 5 g
* Percent Daily Values are based on a 2,000 calorie diet. Your daily values may be higher or lower depending on your calorie needs: