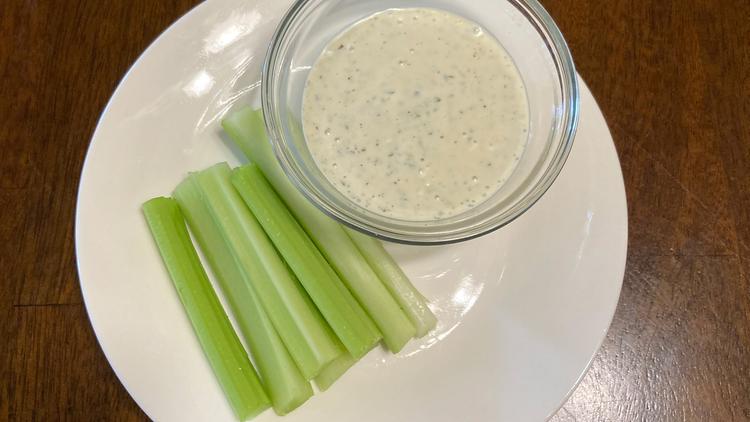 Photo attribution: Mayra Reyes
Ready In: 5 minutes
Serves: 4
This take on Ranch dressing gets its spicy zest from garlic; use it as a dip for fresh vegetables or as a dressing for salads or tostadas.
What you'll need
Small bowl
Whisk or fork
Measuring spoons
Measuring cups
Spatula or spoon
Ingredients
4 tablespoons Milk or non-dairy alternative
3/4 tablespoon Garlic Powder
3/4 tablespoon Onion Powder
1 tablespoon Italian Seasoning
2 tablespoons Fresh Parsley chopped or Fresh Cilantro chopped or Fresh Dill chopped
Directions
1.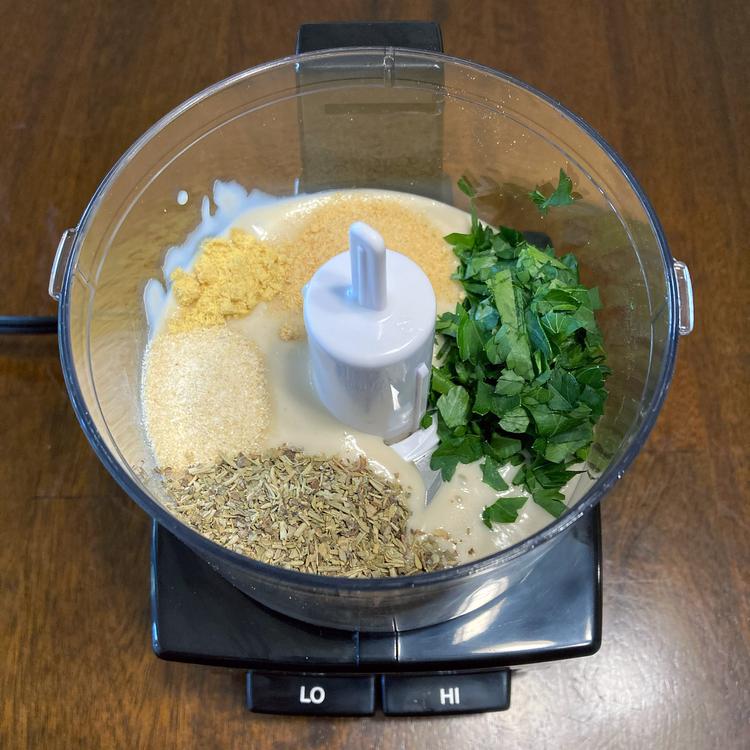 Combine all ingredients in a small bowl or food processor; whisk or pulse until combined.
2.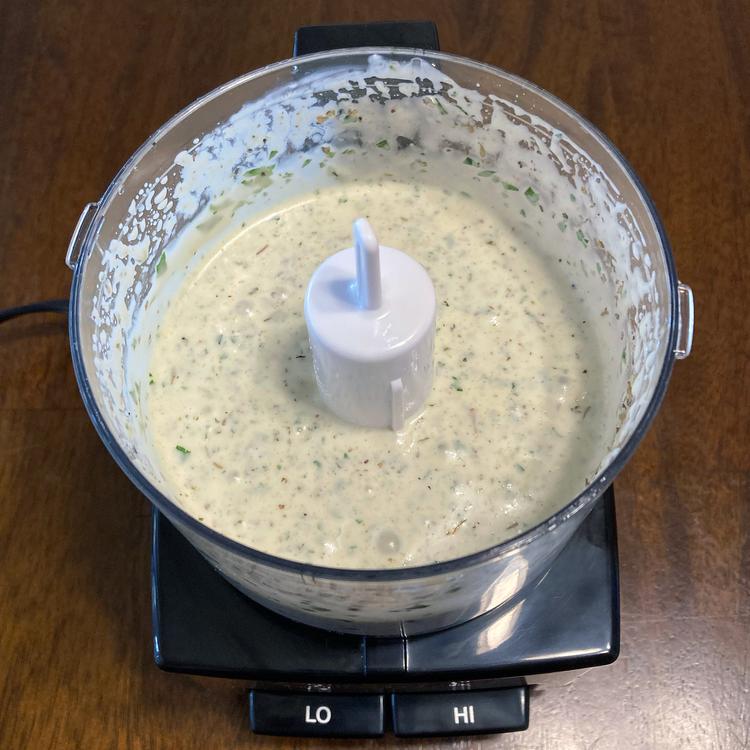 Taste for salt and pepper and adjust consistency if needed.
Storage Tips
Store dressing in an airtight jar and in the refrigerator for up to 1 week.
Amount Per Serving
Calories 90
% Daily Value*
Total Fat 6 g
8%
Saturated Fat 1 g
5%
Sodium 98 mg
4%
Total Carbohydrate 8 g
3%
Dietary Fiber 1 g
4%
Protein 1 g
* Percent Daily Values are based on a 2,000 calorie diet. Your daily values may be higher or lower depending on your calorie needs: