Learn more about nutrition with the free EatFresh.org Mini Course! Start or continue now ›
https://eatfresh.org/eatfreshorg-mini-course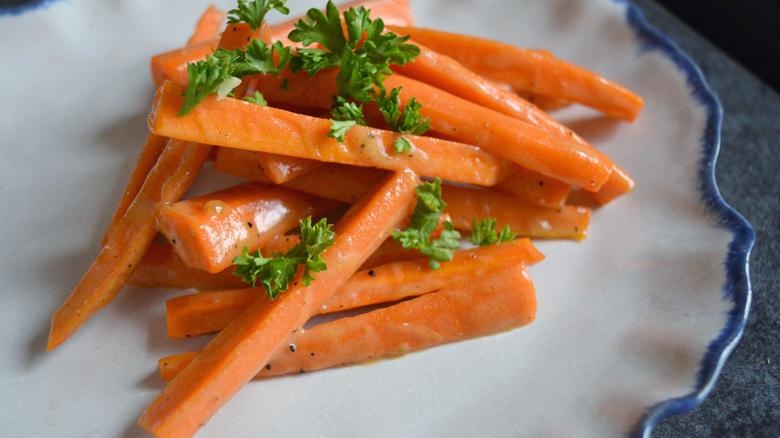 Photo attribution: Athena Roesler
Ready In: 15 minutes
Serves: 4
What you'll need
Measuring spoons
Sharp knife
Cutting board
Vegetable peeler
Spatula or spoon
steamer basket
Large skillet or pot with lid
Stovetop
Ingredients
2 teaspoons Dijon Mustard
Parsley chopped (optional)
Directions
1.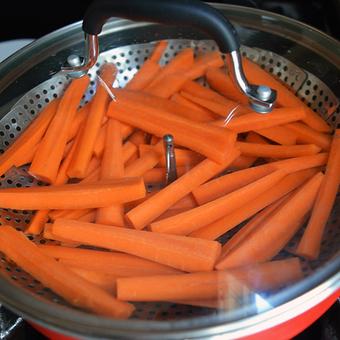 Peel and slice the carrots diagonally into ½ inch thick pieces. Steam carrots in a covered pot with 1-inch water for 3 minutes until barely tender.
2.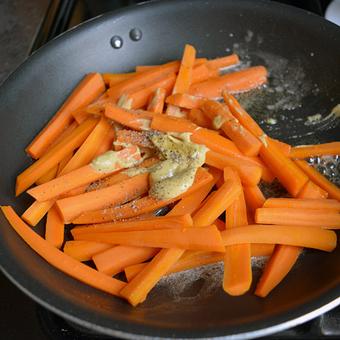 Drain the carrots and return to the pan. Add butter, honey, and mustard. Season with salt and pepper, to taste.
3.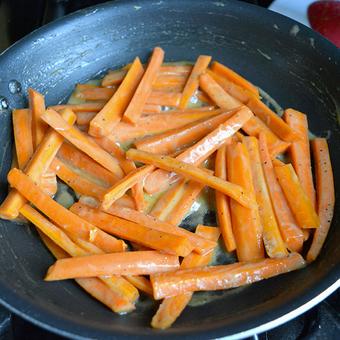 Cook over medium heat for several minutes until well coated with sauce and bubbling.
4.Toss with chopped parsley and serve immediately.
Amount Per Serving
Calories 96
% Daily Value*
Total Fat 2 g
3%
Saturated Fat 1 g
5%
Sodium 296 mg
13%
Total Carbohydrate 19 g
7%
Dietary Fiber 5 g
18%
Protein 2 g
* Percent Daily Values are based on a 2,000 calorie diet. Your daily values may be higher or lower depending on your calorie needs: