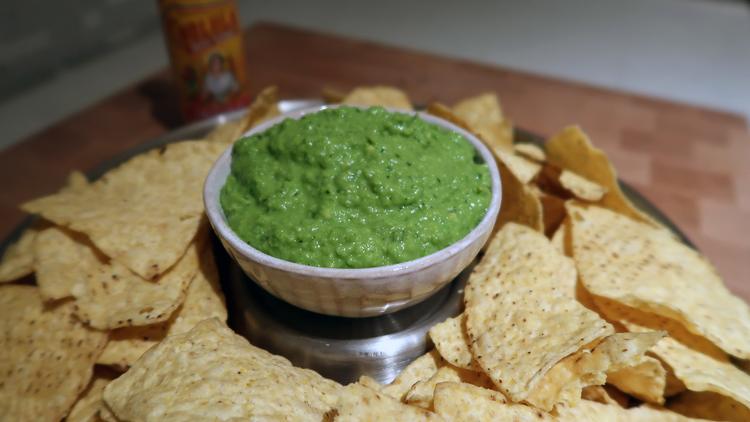 Photo attribution: Angela Guenther
Ready In: 15 minutes
Serves: 6
The addition of green peas lightens up guacamole and adds protein and fiber making for a delicious and nutritious snack or topping for your favorite Mexican dish.
What you'll need
Blender or food processor
Measuring cups
Measuring spoons
Spatula or spoon
Serving bowl
Ingredients
2 cups Peas thawed if frozen, drained if canned
1/2 cup Green Onions sliced
1 Avocado ripe, flesh scooped out
1 Lemon juiced or Lime juiced
Directions
1.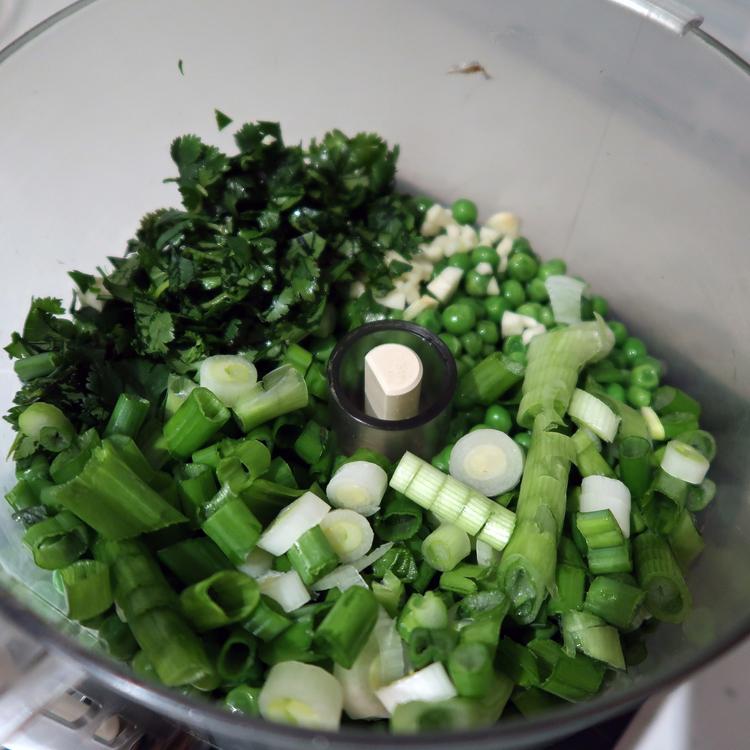 Place peas, green onions, cilantro and garlic in a food processor. Process on high until smooth.
2.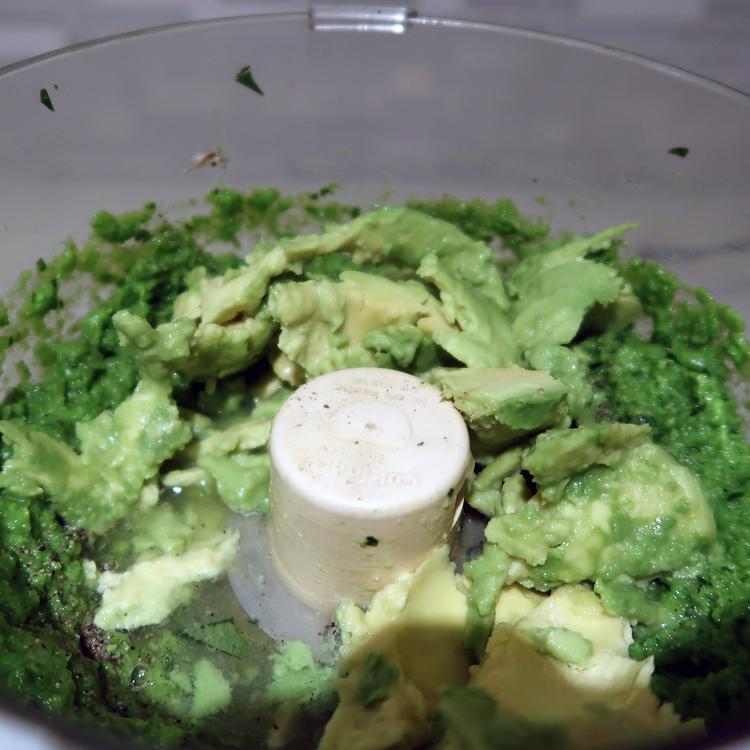 Add avocado, hot sauce and lime or lemon juice, salt and pepper. Pulse until avocado is incorporated and texture is chunky.
3.
Serve with baked pita or tortilla chips and fresh vegetables (radishes, jicama, carrots, cucumber, red bell peppers, etc.).
Amount Per Serving
Calories 102
% Daily Value*
Total Fat 5 g
6%
Saturated Fat <1 g
4%
Sodium 243 mg
11%
Total Carbohydrate 12 g
4%
Dietary Fiber 5 g
18%
Protein 4 g
* Percent Daily Values are based on a 2,000 calorie diet. Your daily values may be higher or lower depending on your calorie needs: