Ready In: 15 minutes
Serves: 4
A crunchy shredded daikon salad with snow peas.
What you'll need
Measuring spoons
Measuring cups
Cutting board
Sharp knife
2 bowls
Spatula or spoon
Ingredients
1/2 pound Snow Pea Tips trimmed
1/2 pound Snow Peas trimmed
2 tablespoons Sesame Seeds roasted
1/4 cup Rice Wine Vinegar
1 tablespoon Vegetable Oil
Directions
1.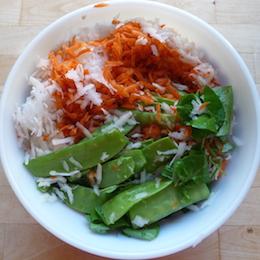 Toss vegetables together.
2.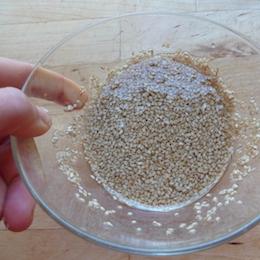 Make dressing by combining sesame seeds, vinegar, sugar and oil.
3.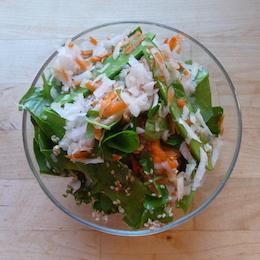 Toss vegetables with dressing; serve cold.
Amount Per Serving
Calories 117
% Daily Value*
Total Fat 6 g
8%
Saturated Fat 1 g
5%
Sodium 19 mg
1%
Total Carbohydrate 13 g
5%
Dietary Fiber 4.5 g
16%
Protein 4 g
* Percent Daily Values are based on a 2,000 calorie diet. Your daily values may be higher or lower depending on your calorie needs: