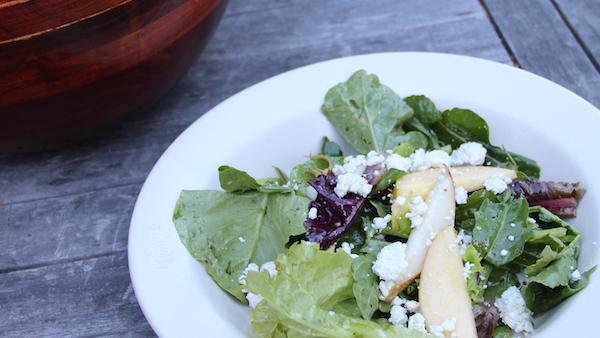 Photo attribution: Amy Iacopi
Ready In: 20 minutes
Serves: 5
A yummy salad with seasonal veggies and fruits for a nice autumn day!
What you'll need
Sharp knife
Cutting board
Measuring spoons
Measuring cups
Small bowl
Whisk or fork
Large bowl
Ingredients
1 clove Garlic roughly chopped
Black Pepper ground, to taste
2 Pears cored & medium chopped
2 Apples cored & medium chopped
1 Green Onion medium chopped
6 ounces Blue Cheese (optional)
Directions
1.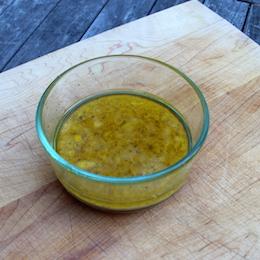 Blend olive oil, rice vinegar, lemon juice, honey, mustard, chopped garlic, salt, and pepper. Set aside.
2.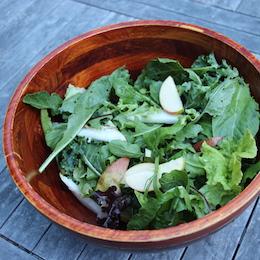 In a large bowl combine baby spinach, spring mix, pears, apples, and green onions. Pour dressing over salad and serve. Serve blue cheese separately.
Amount Per Serving
Calories 310
% Daily Value*
Total Fat 21 g
27%
Saturated Fat 8 g
40%
Sodium 590 mg
26%
Total Carbohydrate 26 g
9%
Dietary Fiber 4 g
14%
Protein 8 g
* Percent Daily Values are based on a 2,000 calorie diet. Your daily values may be higher or lower depending on your calorie needs: