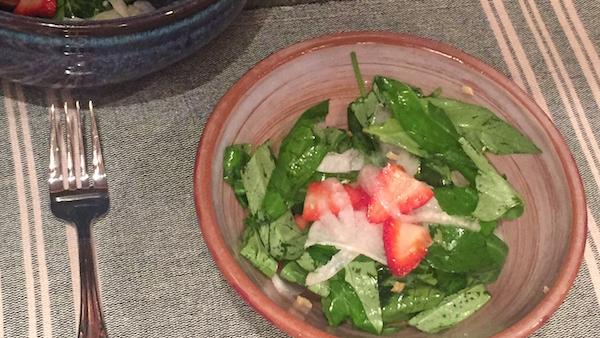 Photo attribution: Alex Neidenberg
Ready In: 10 minutes
Serves: 6
Shredded daikon and strawberries add interest to this hearty salad.
Ingredients
1/2 cup Strawberries fresh and sliced
2 tablespoons Chopped Almonds toasted and slivered
Directions
1.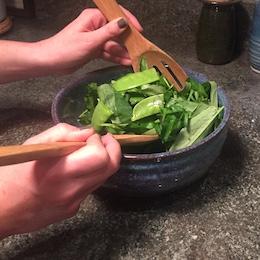 Wash all veggies; pat dry. Toss together spinach, gailon, snow pea tips and pods.
2.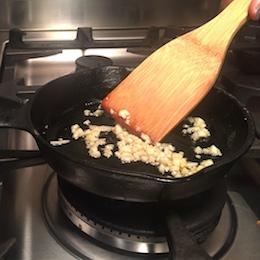 Prepare dressing: Sauté garlic in hot oil until slightly browned. Toss greens with dressing and lemon juice.
3.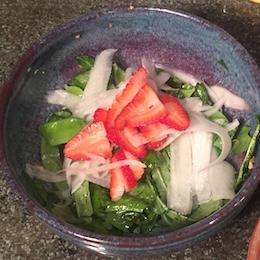 Top salad with daikon, strawberries and almonds.
Amount Per Serving
Calories 118
% Daily Value*
Total Fat 10.7 g
14%
Saturated Fat 1.5 g
8%
Sodium 19 mg
1%
Total Carbohydrate 4.6 g
2%
Dietary Fiber 2 g
7%
Protein 2 g
* Percent Daily Values are based on a 2,000 calorie diet. Your daily values may be higher or lower depending on your calorie needs: