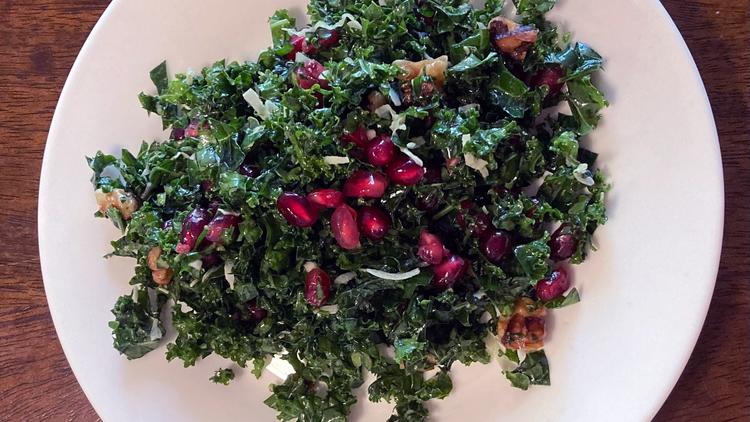 Photo attribution: Mayra Reyes
Ready In: 20 minutes
Serves: 6
Kale is one of the most nutrient-dense foods on the planet. Pomegranates offer potent anti-oxidant activity along with potassium to help manage blood pressure and walnuts offer omega-3 fatty acids to help quell inflammation and promote healthy blood vessels.
What you'll need
Small bowl
Whisk or fork
Measuring spoons
Measuring cups
Large bowl
Spatula or spoon
Ingredients
Salad
1 bunch Kale de-stemmed and torn into small pieces
1/2 cup Pomegranate Seeds
1/4 cup Walnuts toasted
2 tablespoons Unsweetened Shredded Coconut
Lemon Vinaigrette
2 tablespoons Olive Oil
1 teaspoon Dijon Mustard
1 clove Garlic pressed or minced (or more, to taste)
1 Lemon juiced
1 teaspoon Maple Syrup
Salt to taste
Black Pepper to taste
Directions
1.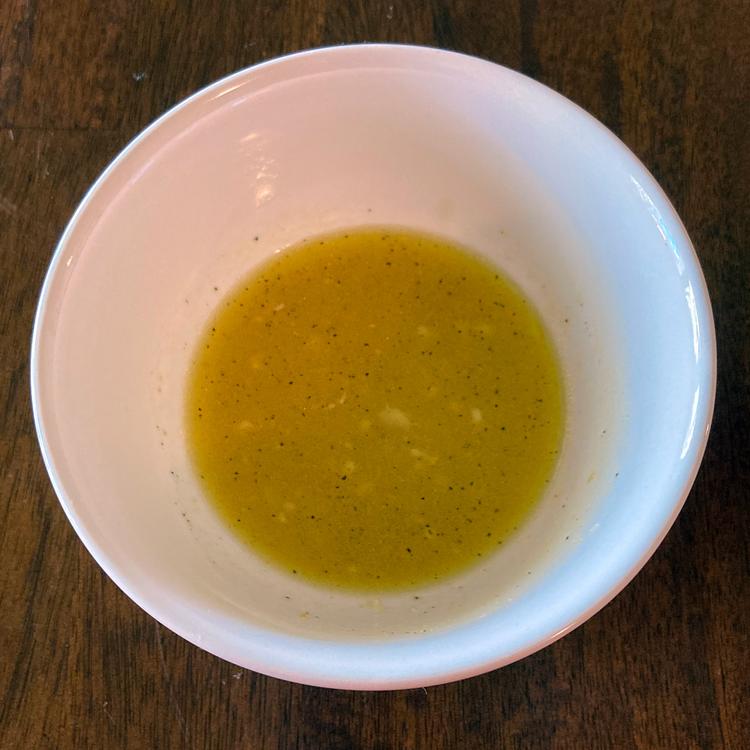 In a small bowl, whisk together oil, mustard, garlic, lemon juice, syrup, salt, and pepper.
2.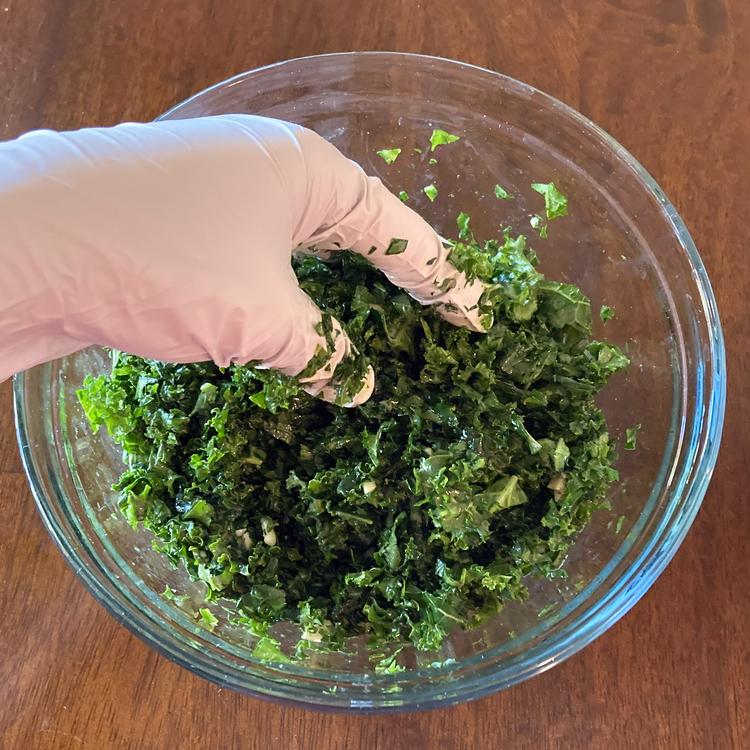 Place kale in a large bowl. Drizzle one tablespoon of vinaigrette over kale. Use hands to massage dressing into leaves until tender and coated. Add more dressing if needed.
3.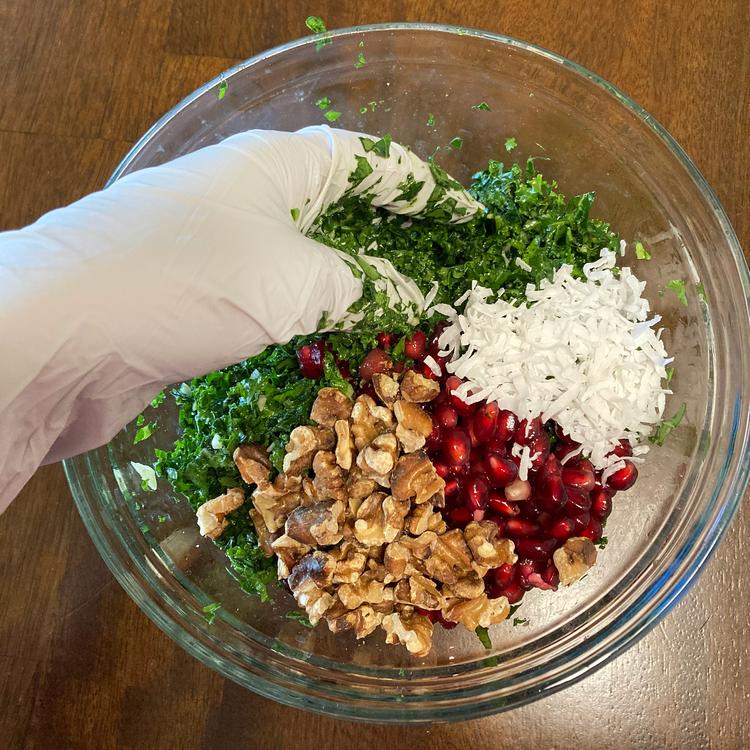 Add pomegranates, walnuts, and coconut and toss to combine.
Amount Per Serving
Calories 112
% Daily Value*
Total Fat 9 g
12%
Saturated Fat 2 g
10%
Sodium 47 mg
2%
Total Carbohydrate 8 g
3%
Dietary Fiber 2 g
7%
Sugars <1 g
Protein 2 g
* Percent Daily Values are based on a 2,000 calorie diet. Your daily values may be higher or lower depending on your calorie needs: