Learn more about nutrition with the free EatFresh.org Mini Course! Start or continue now ›
https://eatfresh.org/eatfreshorg-mini-course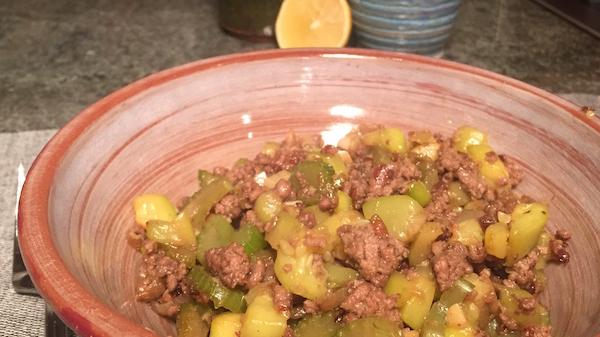 Photo attribution: Alex Neidenberg
Ready In: 35 minutes
Serves: 4
Opo squash is also known as calabash squash. It has a similar to zucchini and has a mild flavor.
Ingredients
1 tablespoon Vegetable Oil
2 cups Opo Squash peeled and diced
1 tablespoon Fish Sauce or 1 tablespoon Oyster Sauce
1 teaspoon Ginger fresh, minced
Directions
1.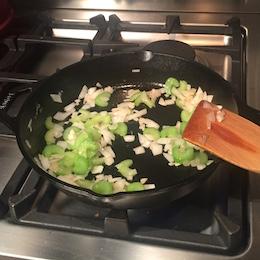 Heat oil in pan/wok; stir fry onion and celery for 5 minutes or until translucent.
2.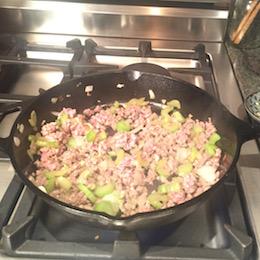 Add garlic and ground beef; stir fry until meat is browned.
3.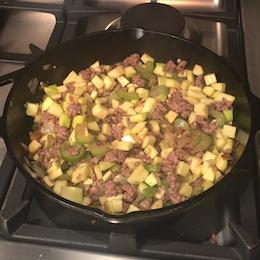 Add diced opo, fish/oyster sauce, ginger, sugar and pepper and cook about 10 minutes until tender.
Amount Per Serving
Calories 102
% Daily Value*
Total Fat 6 g
8%
Saturated Fat 2.2 g
11%
Sodium 68 mg
3%
Total Carbohydrate 6.4 g
2%
Dietary Fiber 1.5 g
5%
Protein 5.7 g
* Percent Daily Values are based on a 2,000 calorie diet. Your daily values may be higher or lower depending on your calorie needs: