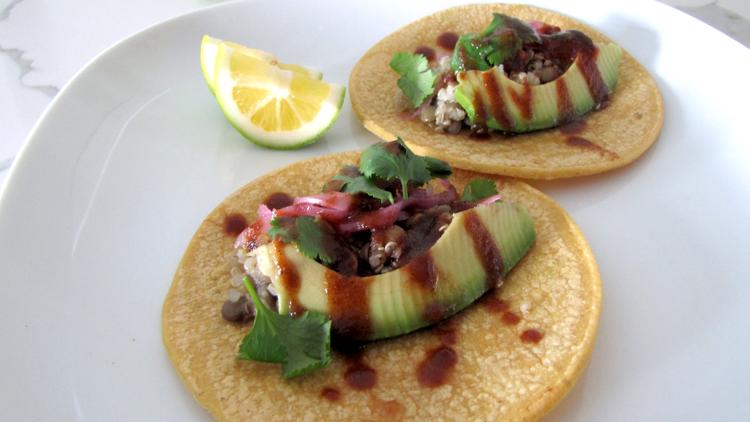 Photo attribution: Anna Ng, MS, RD
Ready In: 35 minutes
Serves: 8
Full of protein and fiber, lentils and quinoa come together to make a hearty and filling taco filling. Serve with shredded cabbage, green onions, cilantro, avocado, and any of your favorite taco toppings – enjoy!
What you'll need
Large skillet
Spatula or spoon
Measuring cups
Measuring spoons
Cutting board
Sharp knife
Small bowl
Whisk or fork
Stovetop
Ingredients
2 tablespoons Canola Oil or Grapeseed Oil or Safflower Oil
1/2 teaspoon Onion Powder
1/2 teaspoon Smoked Paprika
1/4 teaspoon Black Pepper
Directions
1.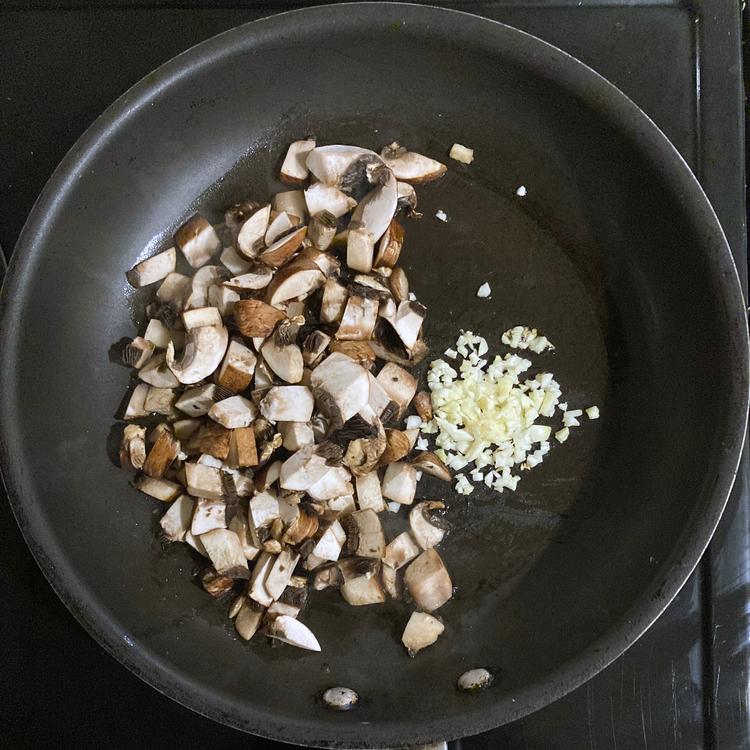 In a large skillet, sauté mushrooms and garlic in oil with a pinch of salt until softened, about 5 minutes.
2.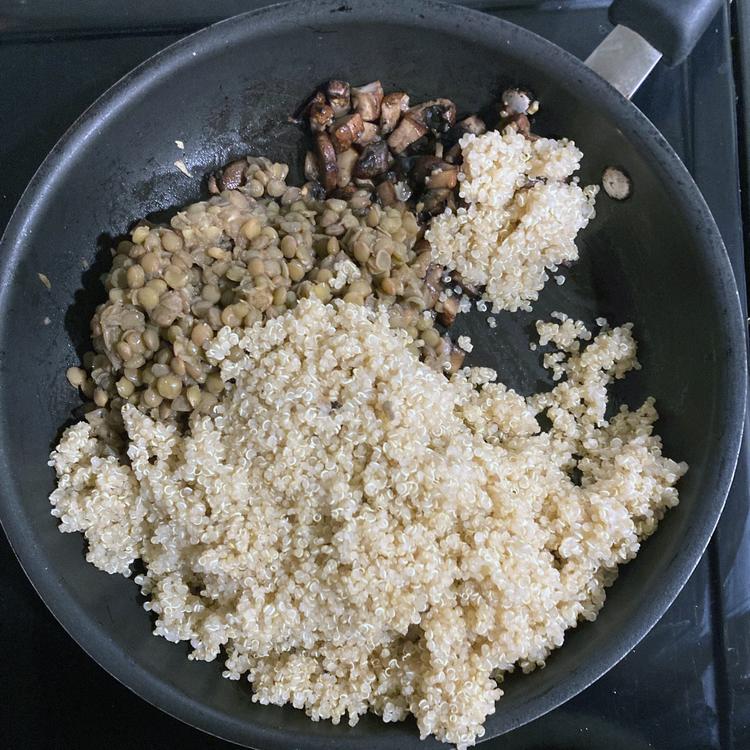 Add cooked lentils and cooked quinoa to skillet.
3.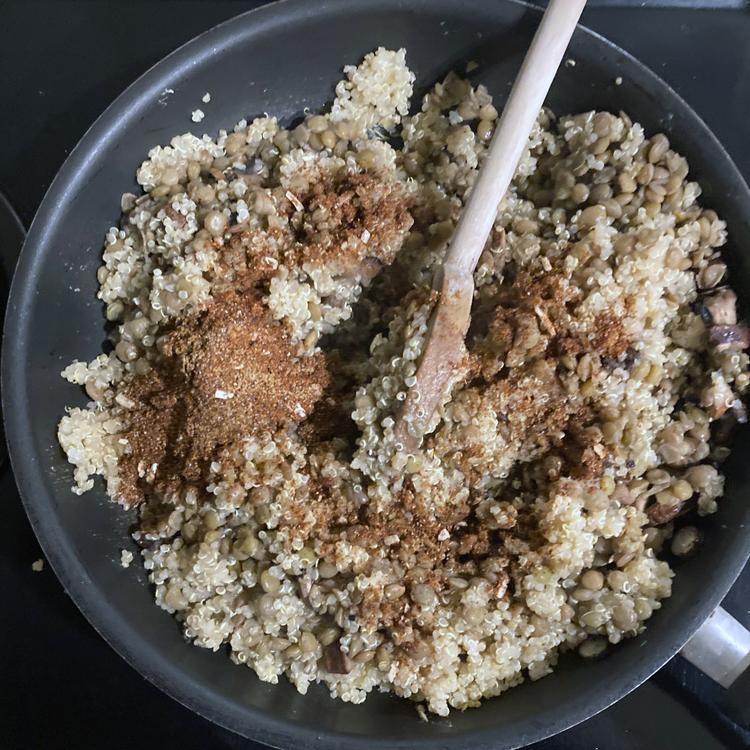 Combine spices together in a small bowl, then add spice mixture to skillet. Stir well to combine to coat mixture with spices.
4.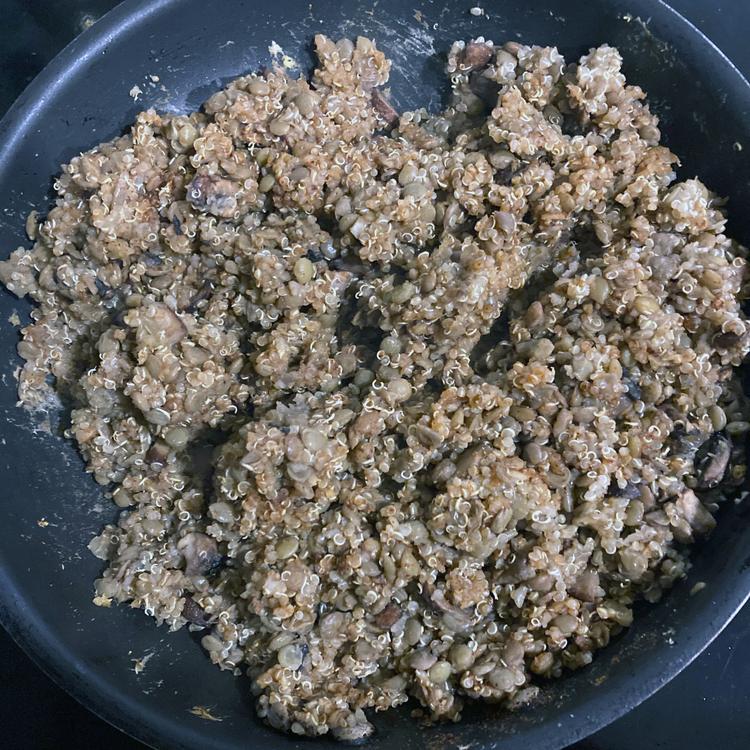 Cook for about 10 minutes or until mixture is lightly browned.
5.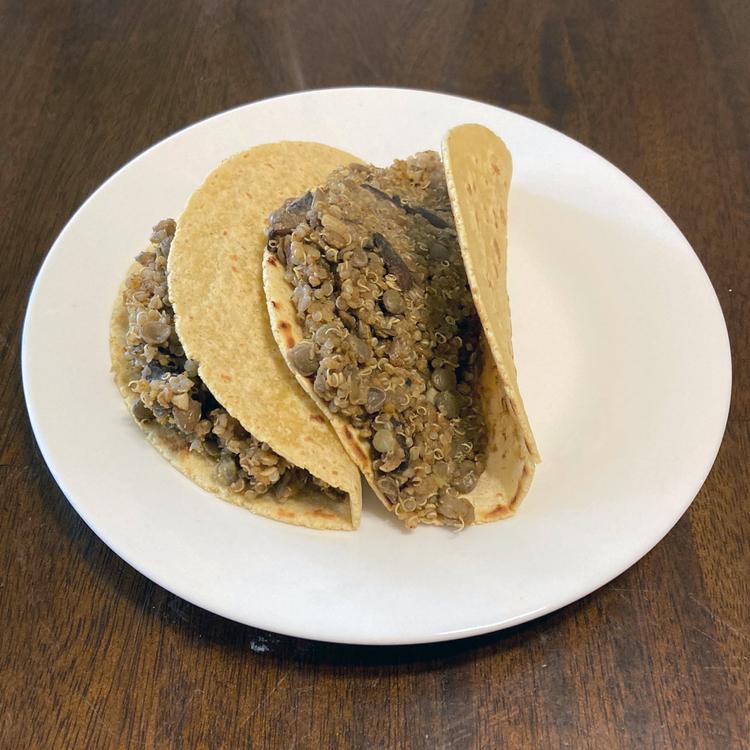 Serve 1/4 cup filling in each tortilla and top with your favorite taco fixings (shredded cabbage or lettuce, cilantro, green onions, avocado, lime, hot sauce).
Amount Per Serving
Calories 320
% Daily Value*
Total Fat 6 g
8%
Saturated Fat <1 g
3%
Sodium 110 mg
5%
Total Carbohydrate 54 g
20%
Dietary Fiber 9 g
32%
Protein 16 g
* Percent Daily Values are based on a 2,000 calorie diet. Your daily values may be higher or lower depending on your calorie needs: