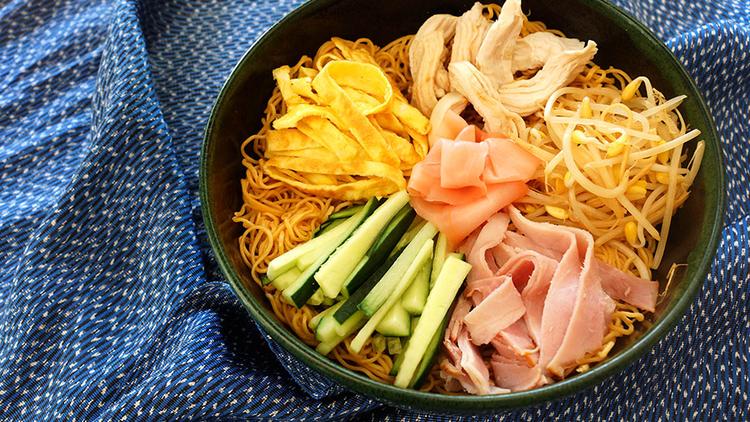 Photo attribution: Jessica Silldorff
Ready In: 40 minutes
Serves: 6
Refreshing on hot days, this beautiful dish is perfect for making ahead. Keep all ingredients chilled until just before serving.
What you'll need
Small pan
Small bowl
Pot
Large skillet
Measuring cups
Measuring spoons
Cutting board
Sharp knife
steamer
Stovetop
Spatula or spoon
Ingredients
1/4 cup Dashi (japanese Soup Stock) or 1/4 cup Chicken Stock low-sodium
1 tablespoon Granulated Sugar
1 pound Egg Noodles fresh, thin Chinese-style noodles or 8 ounces Angel Hair Pasta
1 Chicken Breast cooked, skin removed and meat shredded
4 slices Ham sliced thinly
2 Cucumbers cut into matchsticks (about 6 ounces)
1 1/2 cups Lettuce shredded or 1 cup Bean Sprouts
2 tablespoons Pickled Ginger or 1 1/2 teaspoons Fresh Ginger grated
Directions
1.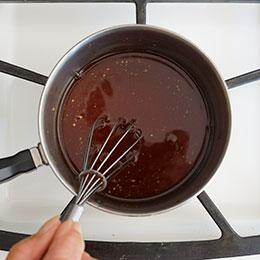 Combine all the sauce ingredients (rice vinegar, dashi, soy sauce, sugar, prepared mustard) in a small pan. Bring to a simmer over low heat, stirring until smooth. Transfer to a small bowl and set aside to cool.
2.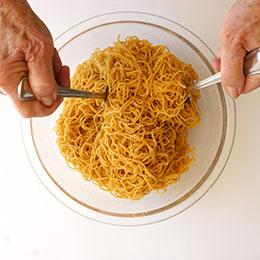 Cook the noodles in boiling water, about 3 minutes for fresh noodles or 6 minutes for dried. Strain and rinse well with cold water. Drain and toss with half the sesame oil. Set aside.
3.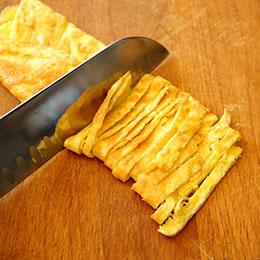 Heat the remaining sesame oil a large, nonstick skillet over low heat. Add the eggs, swirling the pan to make a thin crepe. Cook just until set, about 3 minutes. Flip onto a cutting board and let cool. Cut egg sheet into thin ribbons. Set aside.
4.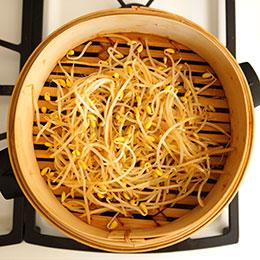 If using bean sprouts, wilt them in a steamer or microwave, 1 to 2 minutes.
5.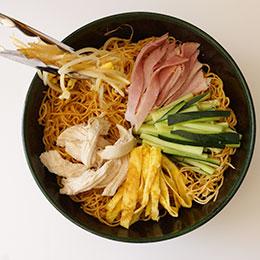 Divide noodles among shallow serving bowls. Arrange the chicken, ham, eggs, cucumber, and sprouts (or lettuce) on top, creating wedges of contrasting color.
6.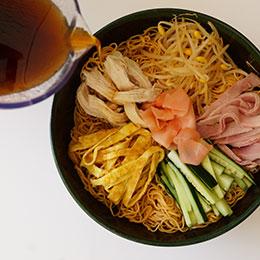 Just before serving, garnish with ginger and drizzle with the sauce.
Chef's Tips
Rinsing the noodles well and coating them with oil prevents them from sticking together.
Amount Per Serving
Calories 400
% Daily Value*
Total Fat 8.4 g
11%
Saturated Fat 2.2 g
11%
Sodium 453 mg
20%
Total Carbohydrate 58.5 g
21%
Dietary Fiber 3 g
11%
Protein 22 g
* Percent Daily Values are based on a 2,000 calorie diet. Your daily values may be higher or lower depending on your calorie needs: