Ready In: 35 minutes
Serves: 2
Many of the Tribes in the Coastal Regions of California have eaten salmon, blackberries, and black walnuts as traditional foods since time immemorial.
What you'll need
Small pot
Medium skillet
Stovetop or grill
Spoon
2 Medium bowls
Measuring cups
Measuring spoons
Ingredients
3 tablespoons Balsamic Vinegar optional
1 1/2 tablespoons Maple Syrup
2 Wild Salmon fillets, 3oz. each
1/2 cup Spinach or Claytonia Perfoliate
1/4 teaspoon Sea Salt optional
3/4 teaspoon Black Pepper optional
1/2 cup Feta Cheese crumbled
Directions
1.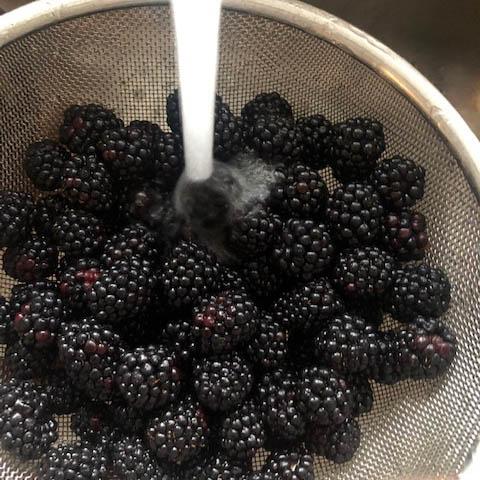 Prepare a small pot over medium heat. Wash produce items before use.
2.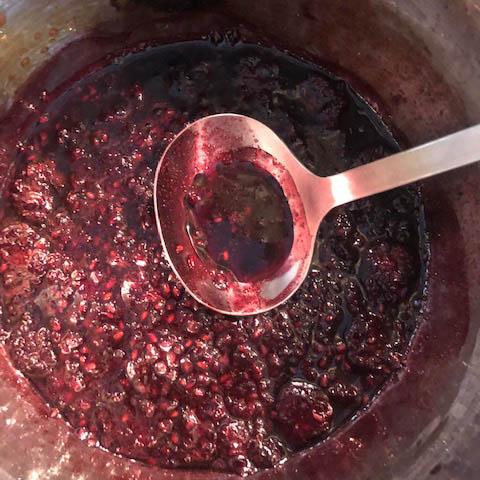 Add 1 cup of blackberries, balsamic vinegar, and maple syrup to small pot. Mash blackberries as they become heated. Simmer sauce for 15 minutes and remove from heat. Sauce will thicken as it cools.
3.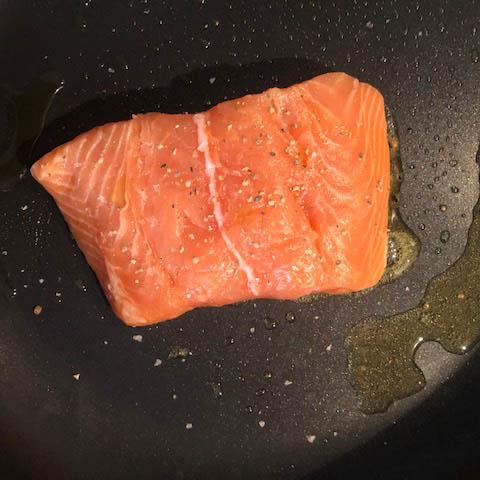 Prepare to grill salmon fillets. Oil the grill. Wash and pat salmon dry. Lightly coat with olive oil cooking spray and sprinkle with salt and pepper(optional). For best quality and to prevent flaking use a fish grill basket.
4.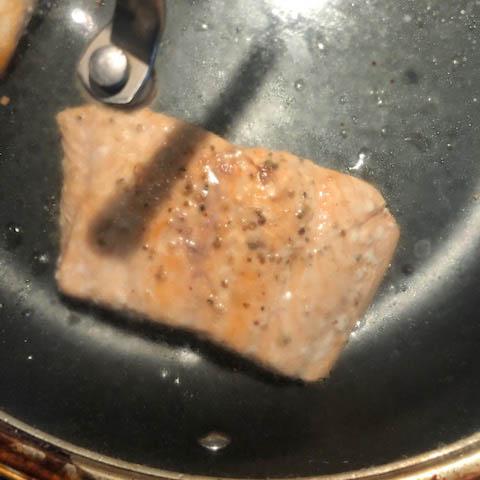 Grill salmon covered for 7-10 minutes, turning one time. Salmon is cooked when it flakes easily.
5.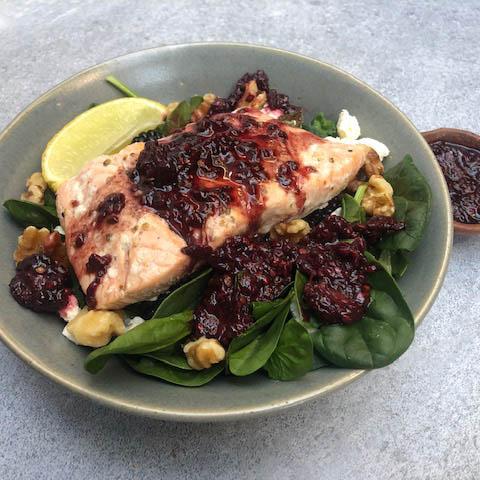 Put spinach greens on two plates. Top with the remaining blackberries, cheese, walnuts, and optional balsamic vinegar dressing. Place grilled salmon on top and cover with blackberry sauce.
Amount Per Serving
Calories 310
% Daily Value*
Total Fat 13 g
17%
Sodium 190 mg
8%
Total Carbohydrate 18 g
7%
Dietary Fiber 6 g
21%
Sugars 11 g
Protein 33 g
* Percent Daily Values are based on a 2,000 calorie diet. Your daily values may be higher or lower depending on your calorie needs: