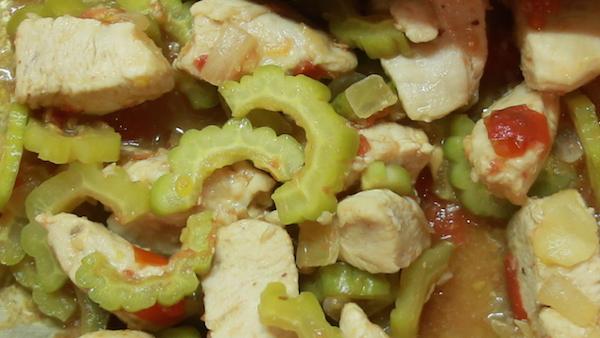 Photo attribution: Radha Blackman
Ready In: 25 minutes
Serves: 4
Bitter melon is in the same family of foods as squash, watermelon, cantaloupes, and cucumbers. It has a bitter taste, but is loaded with vitamins!
Ingredients
1 Bitter Melon ripe, seeded, and sliced
1/2 pound Shrimp medium, peeled and deveined
Directions
1.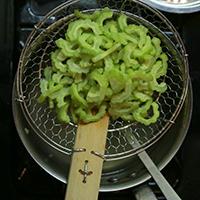 Place sliced bitter melon in boiling water until just tender (2 - 3 minutes). Drain.
2.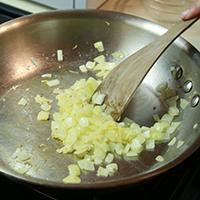 Heat olive oil in skillet over medium heat. Sautee onions for about 5 minutes until tender.
3.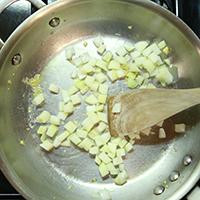 Add garlic; sauté an additional 2 minutes; mix in pork and cook until no longer pink.
4.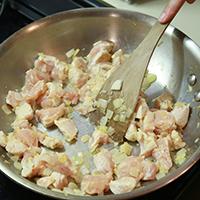 Add shrimp; cook about 5 minutes until done.
5.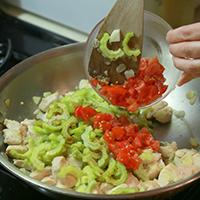 Add tomato, bitter melon and soy sauce; cook until tender.
Chef's Tips
Cubed tofu or chicken can be substituted for the pork and shrimp.
Amount Per Serving
Calories 228
% Daily Value*
Total Fat 7.4 g
9%
Saturated Fat 1.6 g
8%
Sodium 404 mg
18%
Total Carbohydrate 9.4 g
3%
Dietary Fiber 2 g
7%
Protein 30 g
* Percent Daily Values are based on a 2,000 calorie diet. Your daily values may be higher or lower depending on your calorie needs: