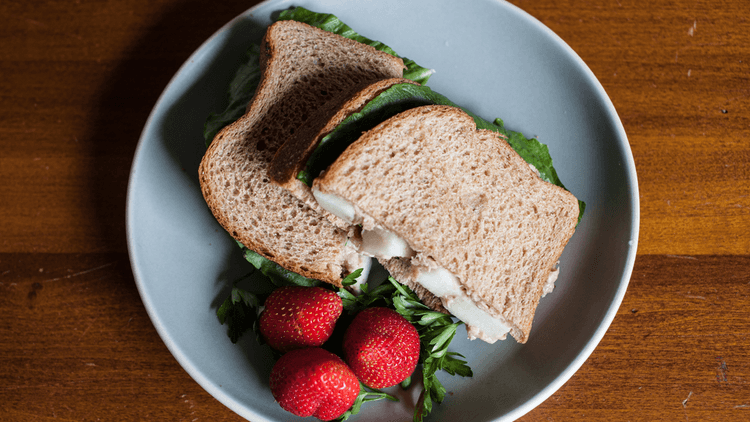 Photo attribution: My Tu Duong
Ready In: 10 minutes
Serves: 3
Add some sweetness and crunch to your usual tuna sandwich with this recipe.
What you'll need
Can opener
Sharp knife
Cutting board
Spatula or spoon
Medium bowl
Measuring cups
Measuring spoons
Ingredients
6 1/2 ounces Tuna drained
1/4 cup Vanilla Yogurt low-fat
6 slices Bread whole grain
Directions
1.Wash and peel the apple. Chop it into small pieces.
2.Drain the water from the can of tuna.
3.Put the tuna, apple, yogurt, mustard, and honey in a medium bowl. Stir well.
4.Spread 1/2 cup of the tuna mix onto slices of bread.
5.Top each sandwich with a washed lettuce leaf and a slice of bread.
Chef's Tips
Try out different kinds of apples when they are in season
Amount Per Serving
Calories 270
% Daily Value*
Total Fat 4.6 g
6%
Saturated Fat 1.2 g
6%
Sodium 478 mg
21%
Total Carbohydrate 26 g
9%
Dietary Fiber 5.5 g
20%
Protein 23 g
* Percent Daily Values are based on a 2,000 calorie diet. Your daily values may be higher or lower depending on your calorie needs: