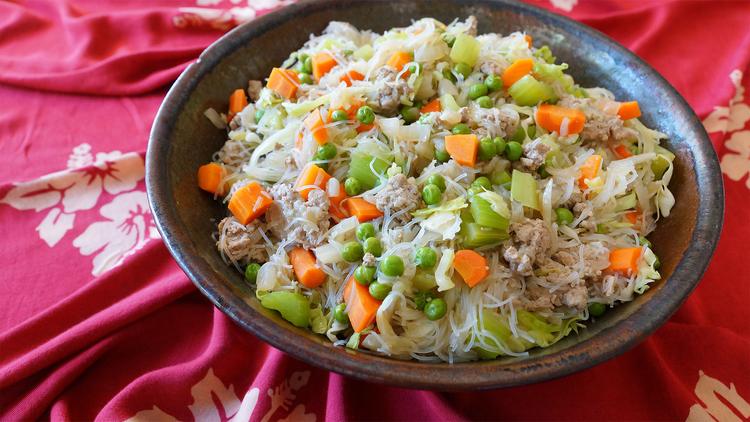 Photo attribution: Jessica Silldorff
Ready In: 40 minutes
Serves: 6
This noodle dish is a great way to use up any extra veggies you have in the fridge.
What you'll need
Measuring cups
Measuring spoons
Sharp knife
Cutting board
Large bowl
Large skillet
Cheese grater (to shred veggies)
Tongs or spatula
Ingredients
5 packages Cellophane Noodles about 250 grams
1/2 tablespoon Vegetable Oil
1 piece Ginger peeled and grated
1 pound Ground Turkey lean
1/2 head Cabbage small, sliced thinly
1 cup Peas Fresh or frozen
1 1/2 cups Low-sodium Chicken Broth
Directions
1.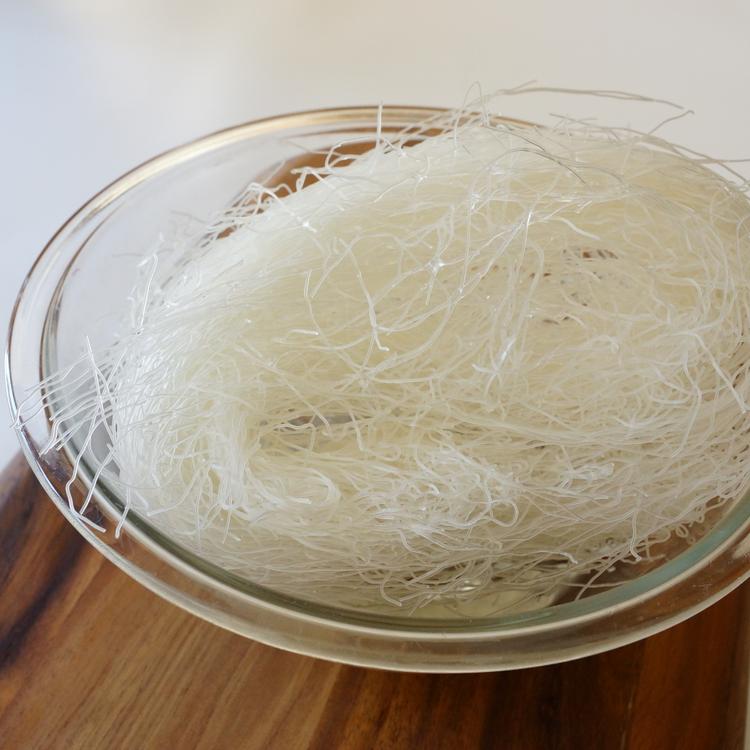 Soak noodles in hot water for 20 minutes. Drain, then cut into shorter lengths.
2.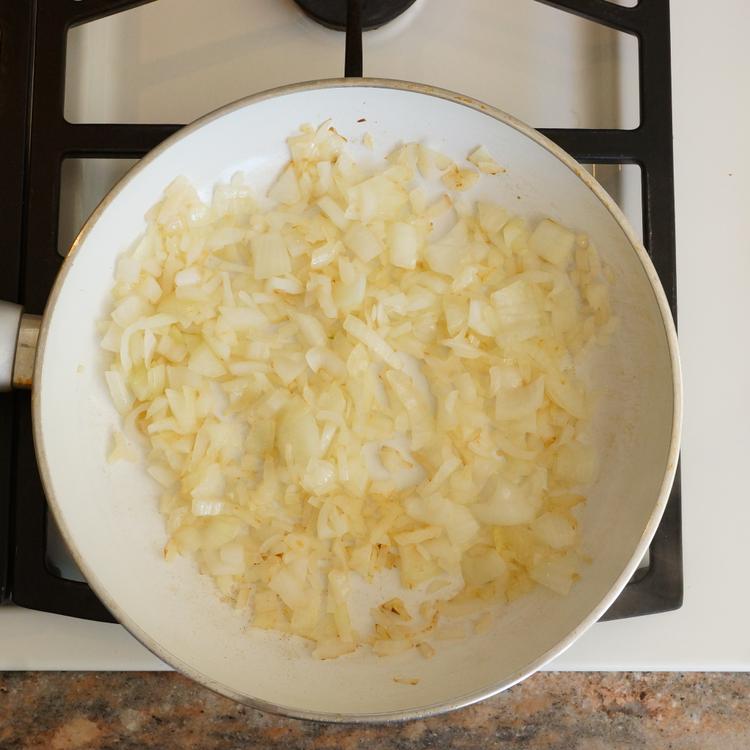 Heat oil in a very large skillet or wok. Add onion, and cook until soft, 3 minutes.
3.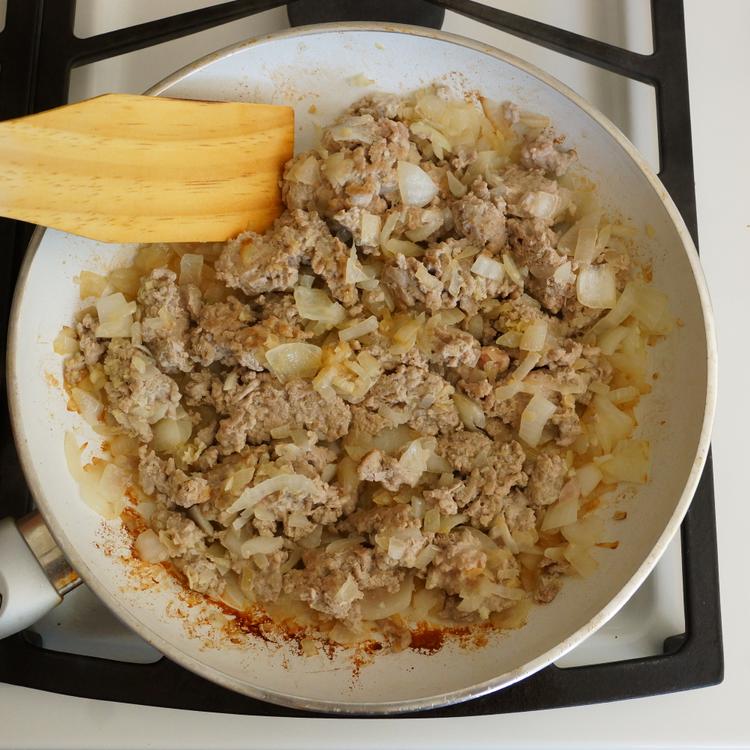 Stir in ginger and garlic. Add turkey, breaking up meat into small pieces with a wooden spoon. Cook until golden brown, 5 minutes.
4.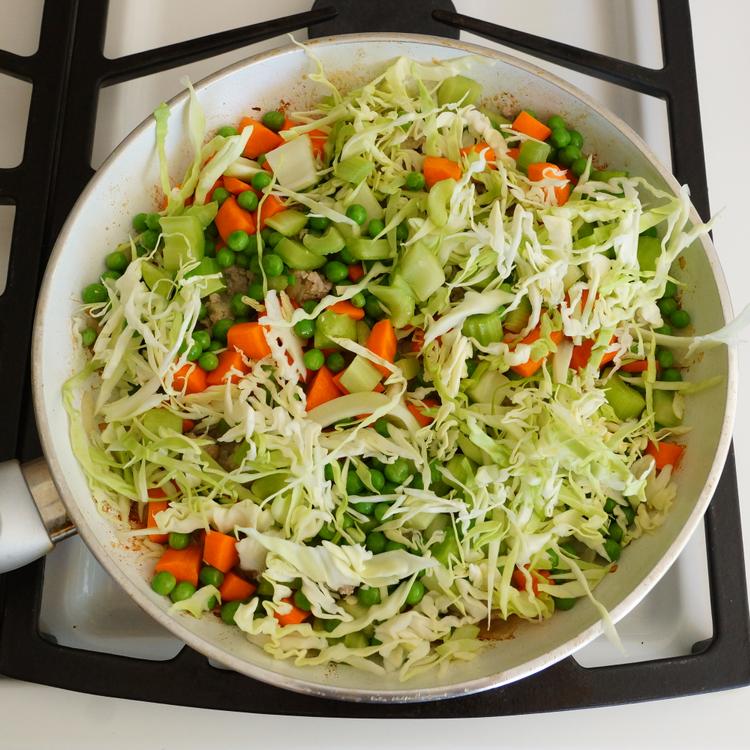 Add carrots, celery, cabbage and peas. Stir well to combine, and cook for 5 minutes.
5.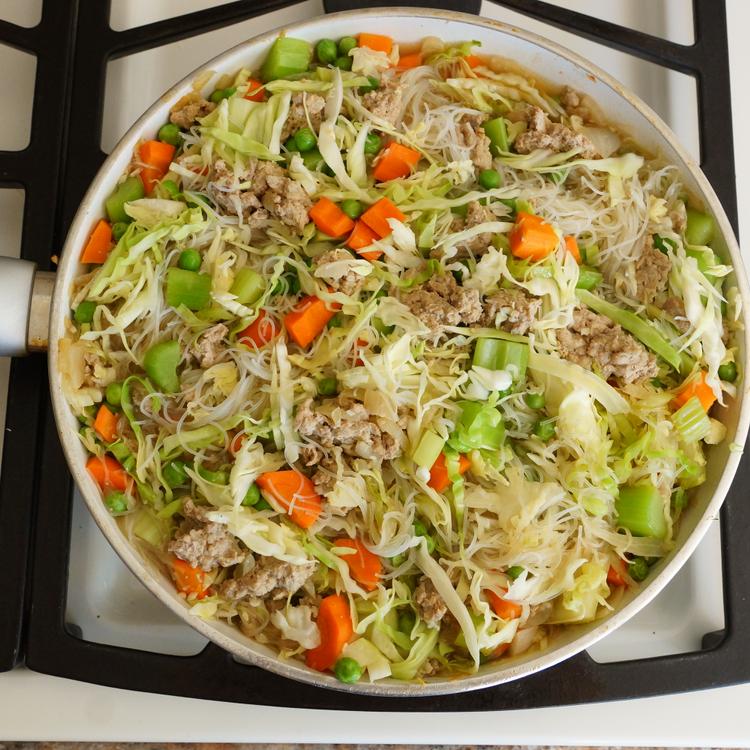 Stir in broth, water, and soy sauce. Add noodles, and cook until soft and the broth is absorbed, about 5 minutes. If noodles are still firm, add a small amount of water. Serve warm.
Chef's Tips
For a quick shortcut, use a bag of frozen mixed vegetables.
Substitution Tip: Rice vermicelli can be used in place of cellophane noodles. To make vegetarian noodles, look for pressed tofu. Crumble or slice thinly, then use in place of ground meat.
Amount Per Serving
Calories 295
% Daily Value*
Total Fat 12 g
15%
Saturated Fat 3 g
15%
Sodium 532 mg
23%
Total Carbohydrate 28 g
10%
Dietary Fiber 3.8 g
14%
Protein 19.5 g
* Percent Daily Values are based on a 2,000 calorie diet. Your daily values may be higher or lower depending on your calorie needs: