Ready In: 40 minutes
Serves: 2
Roasting brings out the natural sweetness of many vegetables.
What you'll need
Bowl
Flipper or pancake turner
Measuring spoons
Measuring cups
Sharp knife
Cutting board
Oven
Oven mitt
Baking sheet
Spatula or spoon
Ingredients
Spices to taste (optional)
2 cups Potatoes chopped or 2 cups Squash chopped or 2 cups Beets chopped or 2 cups Broccoli chopped or 2 cups Cauliflower chopped
Directions
1.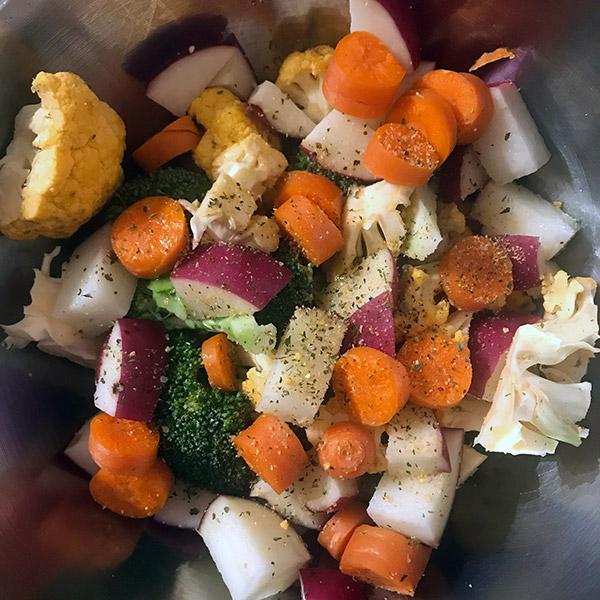 Preheat oven to about 450˚ Fahrenheit. Place vegetables in a bowl. Toss to coat with olive oil and spices.
2.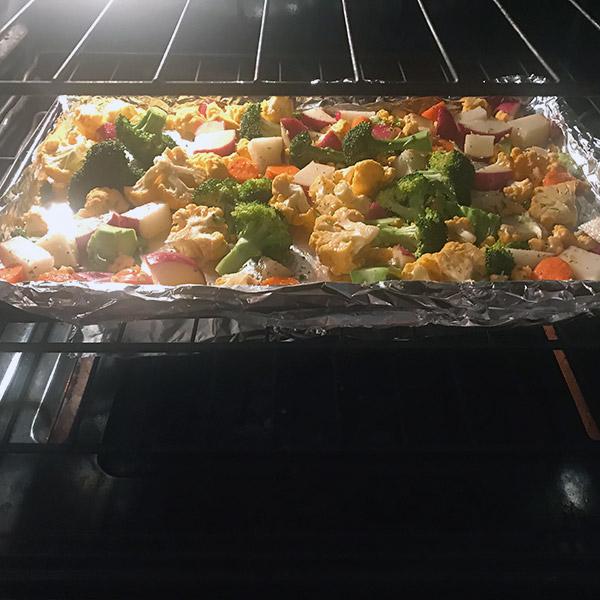 Spread vegetables in a layer on a baking pan. Place on middle rack and cook vegetables for about 10 minutes.
3.Carefully remove pan from oven, sprinkle garlic and flip them. Cook vegetables until tender and nicely browned, 10-20 minutes more.
Amount Per Serving
Calories 206
% Daily Value*
Total Fat 14 g
18%
Saturated Fat 2 g
10%
Sodium 57 mg
2%
Total Carbohydrate 18 g
7%
Dietary Fiber 6 g
21%
Protein 4 g
* Percent Daily Values are based on a 2,000 calorie diet. Your daily values may be higher or lower depending on your calorie needs: