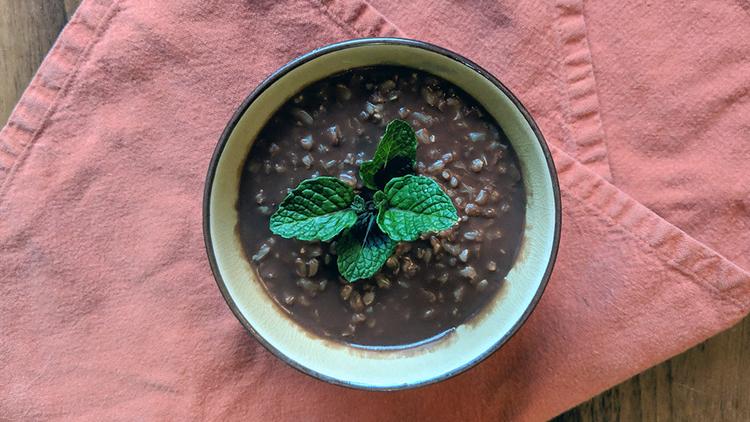 Photo attribution: Danielle Boulé
Ready In: 50 minutes
Serves: 4
Chocolate stirred into rice and coconut milk makes a comforting treat. A traditional breakfast dish, it is also a delicious dessert if chilled.
What you'll need
Measuring cups
Measuring spoons
Medium saucepan with lid
Whisk or fork
Small bowls
Stovetop
Spatula or spoon
Ingredients
1/4 cup Ground Unsweetened Cacao or 1/4 cup Cocoa Powder
1 tablespoon Honey or 1 tablespoon Maple Syrup or 1 tablespoon Brown Sugar
Directions
1.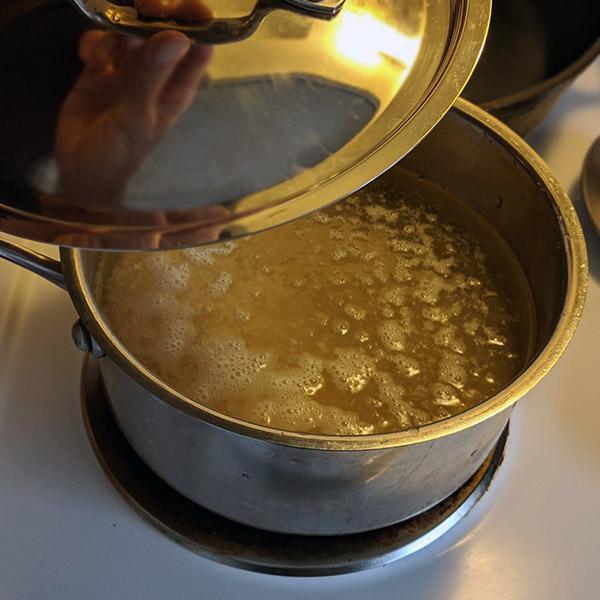 Rinse rice. Combine with water in a medium saucepan. Bring to a boil, cover and reduce heat. Simmer for about 40 minutes, stirring occasionally. (Brown rice may need 10-15 minutes more to soften completely.)
2.
When rice is soft, add cocoa powder, coconut milk and sweetener. Whisk to combine, then cover and simmer gently for 5 minutes.
3.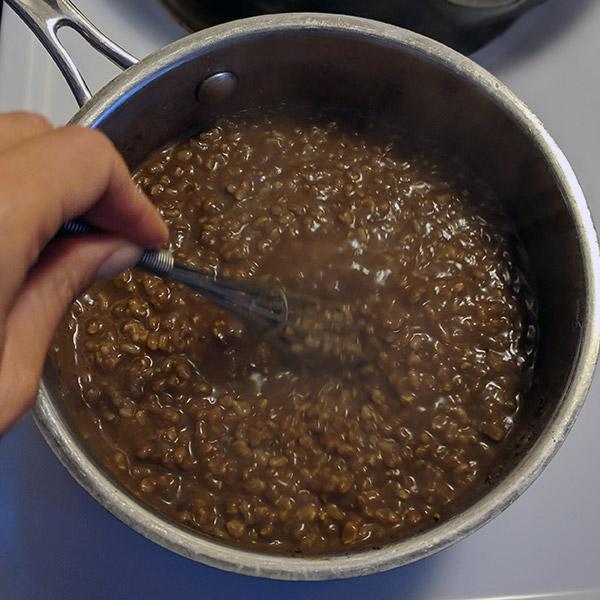 If needed, stir in a small amount of water to thin, as this dish should be slightly more watery than rice pudding. Serve warm, or transfer to small bowls and chill.
Chef's Tips
Add 1 or 2 wide ribbons of orange peel to the rice as it cooks to infuse it with a hint of fruitiness. You can also garnish with orange zest and/or fresh mint!
Amount Per Serving
Calories 228
% Daily Value*
Total Fat 5 g
6%
Saturated Fat 3.4 g
17%
Sodium 12 mg
1%
Total Carbohydrate 44 g
16%
Dietary Fiber 3.6 g
13%
Protein 5 g
* Percent Daily Values are based on a 2,000 calorie diet. Your daily values may be higher or lower depending on your calorie needs: