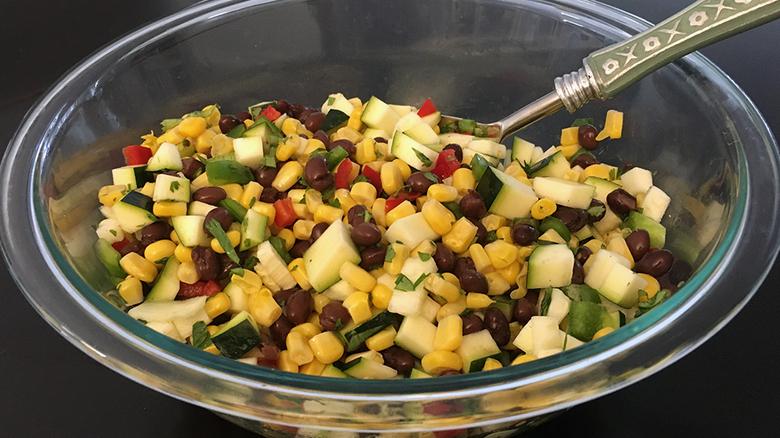 Photo attribution: Carrie Adair
Ready In: 15 minutes
Serves: 4
The "three sisters" are corn, beans, and squash (like zucchini). Native Americans planted them together in the garden because they help each other grow. The "three sisters" also work together to give your body a nutritious meal.
What you'll need
Can opener
Sharp knife
Cutting board
Measuring spoons
Medium bowl
Mixing utensil
Strainer
Ingredients
15 ounces Beans such as black, kidney, or garbanzo beans, no salt added
11 ounces Corn with red and green peppers, drained or 1 cup Corn Fresh or frozen, thawed
1 tablespoon Cilantro chopped
2 tablespoons Lime Juice about 1/2 lime
1 Jalapeño Pepper seeds removed and finely chopped (optional)
Directions
1.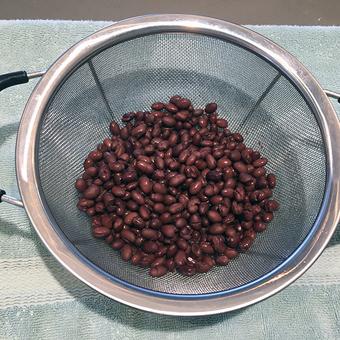 Carefully open can of beans. Drain beans and pour into a medium bowl.
2.
Add corn, zucchini, cilantro, lime juice, and jalapeño (optional).
3.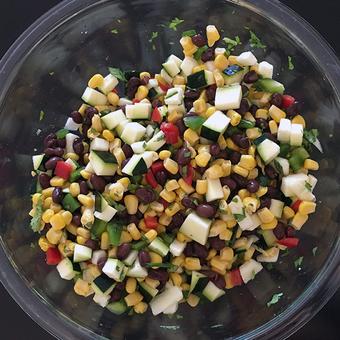 Stir to combine. Serve right away or refrigerate for later.
Amount Per Serving
Calories 220
% Daily Value*
Total Fat 1 g
1%
Sodium 331 mg
14%
Total Carbohydrate 43 g
16%
Dietary Fiber 13 g
46%
Protein 11 g
* Percent Daily Values are based on a 2,000 calorie diet. Your daily values may be higher or lower depending on your calorie needs: