Ready In: 20 minutes
Serves: 3
You can serve Tortang Okra as a vegetable side as part of a bigger meal, or on its own with a bowl of rice and some soy or fish sauce on top.
What you'll need
Measuring cups
Measuring spoons
Cutting board
Sharp knife
Bowl
Stovetop
Spatula or spoon
Ingredients
2 cups Okra thinly sliced (about 1/2 pound okra)
1/4 cup Green Onion finely chopped or 1/4 cup White Onion finely chopped
1/2 teaspoon Black Pepper
1/4 cup Rice Flour or 1/4 cup Cornstarch
1/8 teaspoon Chili Powder optional
4 teaspoons Canola Oil for frying
Directions
1.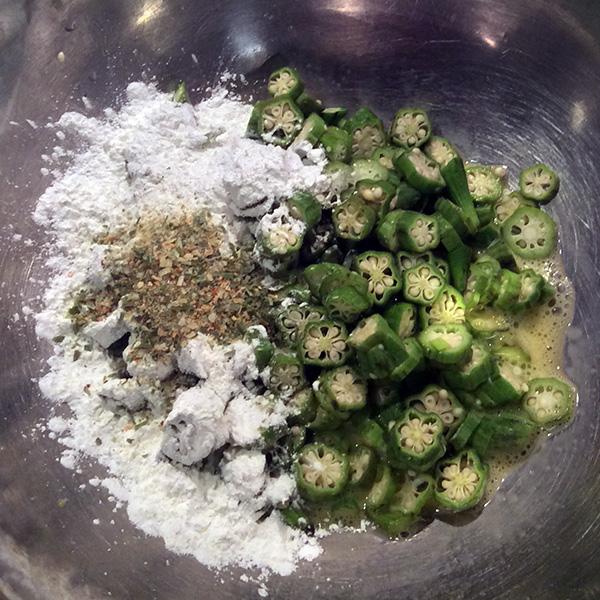 In a mixing bowl, beat the eggs. Add okra, garlic powder, black pepper, salt, chili powder (if using) and rice flour.
2.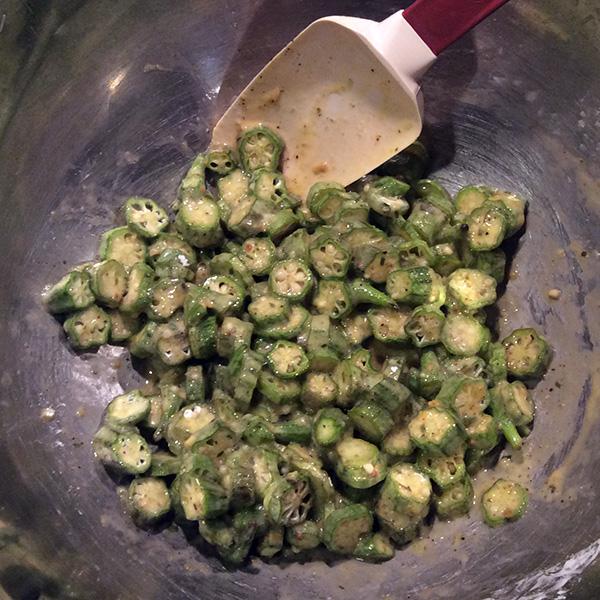 Gently stir until combined.
3.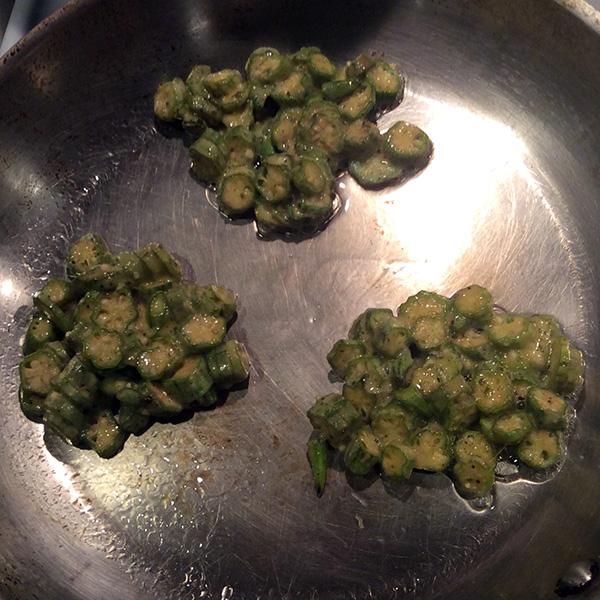 Heat 4 teaspoons oil in a 12-inch skillet. Put about 3 tablespoons okra mixture and form into a round circular patty in the pan. Create 2 or 3 more patties, taking care not to let the sides touch.
4.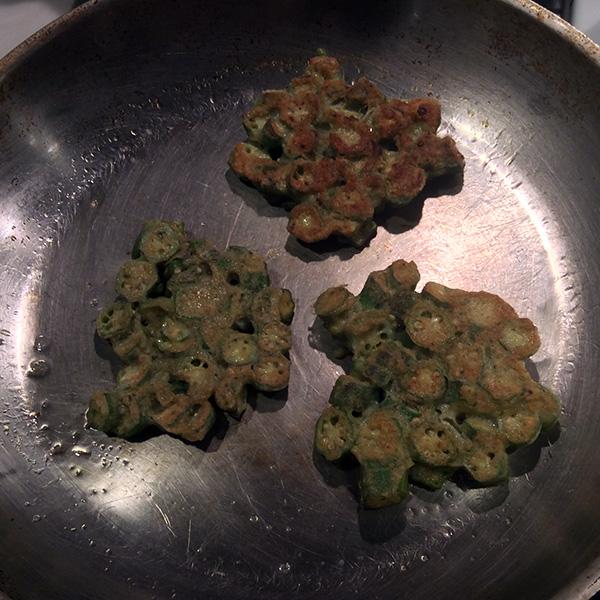 Cook for 3-4 minutes on each side. Remove from pan and place on a plate covered with a paper towel. Repeat with remaining batter.
Amount Per Serving
Calories 190
% Daily Value*
Total Fat 12 g
15%
Saturated Fat 2 g
10%
Sodium 444 mg
19%
Total Carbohydrate 16 g
6%
Dietary Fiber 3 g
11%
Protein 5 g
* Percent Daily Values are based on a 2,000 calorie diet. Your daily values may be higher or lower depending on your calorie needs: