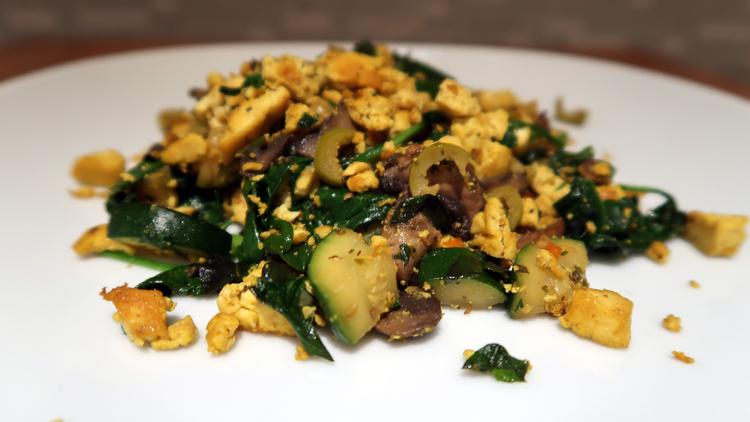 Photo attribution: Angela Guenther
Ready In: 30 minutes
Serves: 5
Tofu's versatility and ability to act as blank canvas for flavors, makes it a great substitute for eggs. The end result is fluffy texture bursting with flavors and packed with protein.
What you'll need
Large skillet
Cutting board
Sharp knife
Measuring spoons
Measuring cups
Spatula or spoon
Medium skillet
Stovetop
Ingredients
1 tablespoon Canola Oil or Grapeseed Oil or Safflower Oil
5 cloves Garlic minced and divided into two halves
15 ounces Firm Tofu drained
1 teaspoon Tamari low-sodium or Soy Sauce low-sodium
4 ounces Mushrooms sliced
1/4 cup Fresh Basil thinly sliced
1 tablespoon Thyme or more to taste or 1/4 cup Parsley chopped
Directions
1.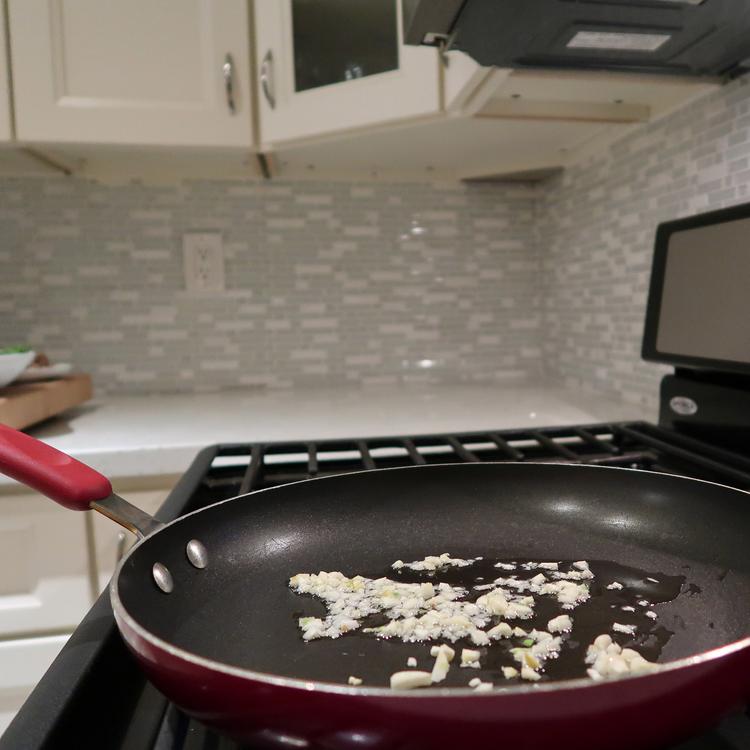 In a large skillet, heat oil over medium-high heat. Add ½ the garlic and sauté until fragrant, about 30 seconds.
2.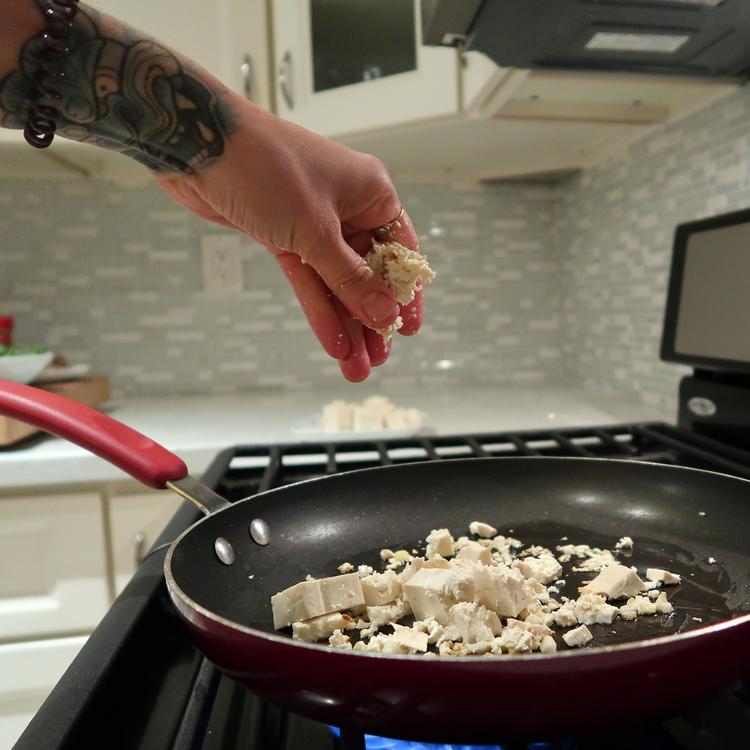 Crumble tofu and add to skillet. Mix in turmeric, oregano, and sea salt. Press down mixture with a spatula and allow to cook for 5 minutes or until bottom of tofu layer is browned. Flip or stir and cook another 3 minutes.
3.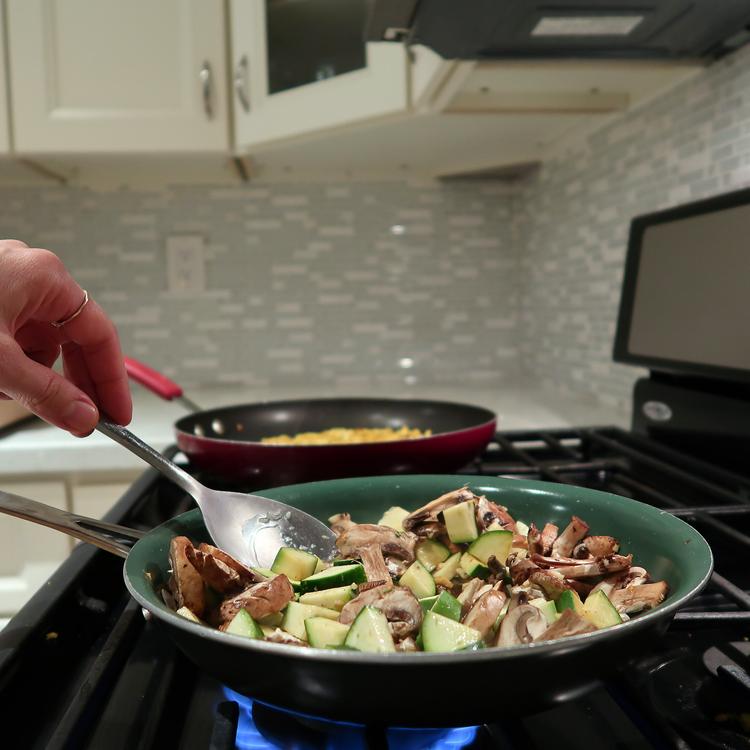 Meanwhile, in a medium skillet, combine remaining garlic, tamari, zucchini and mushroom. Cook over medium heat for 5 minutes.
4.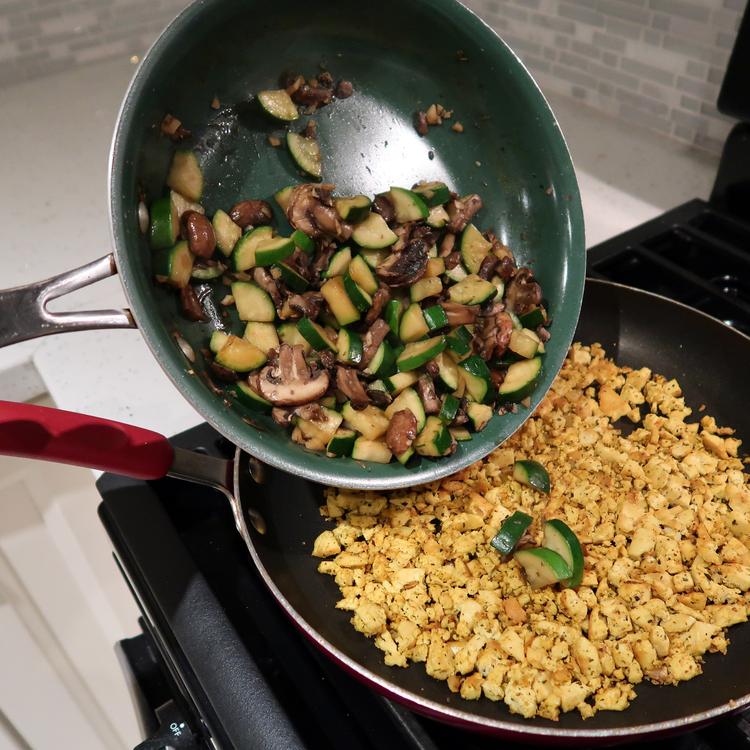 Add zucchini mixture to tofu and stir to combine, reducing heat to medium.
5.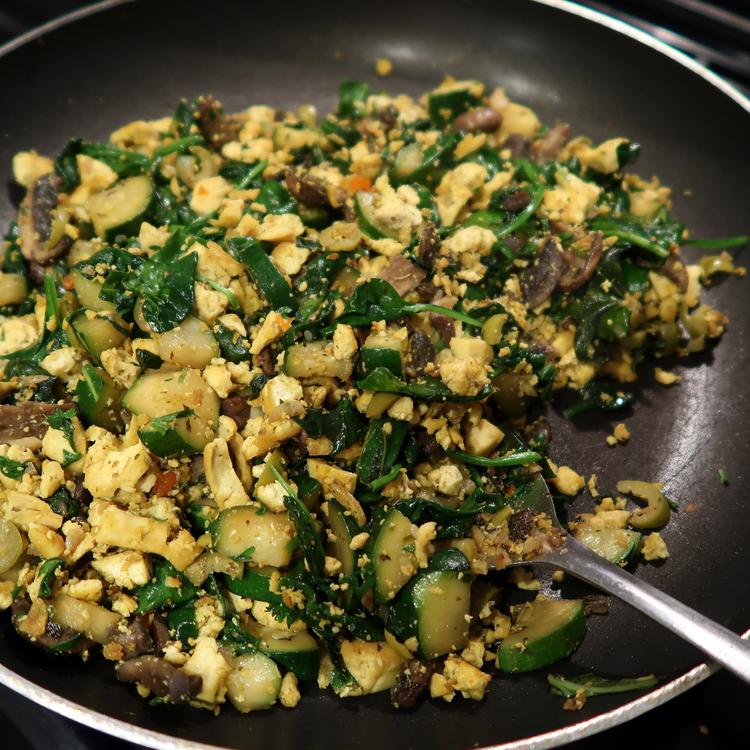 Stir in spinach, basil, thyme and olives, cook for 1-2 minutes or until spinach wilts.
Amount Per Serving
Calories 119
% Daily Value*
Total Fat 7 g
9%
Saturated Fat 1 g
5%
Sodium 244 mg
11%
Total Carbohydrate 7 g
3%
Dietary Fiber 2 g
7%
Protein 9 g
* Percent Daily Values are based on a 2,000 calorie diet. Your daily values may be higher or lower depending on your calorie needs: