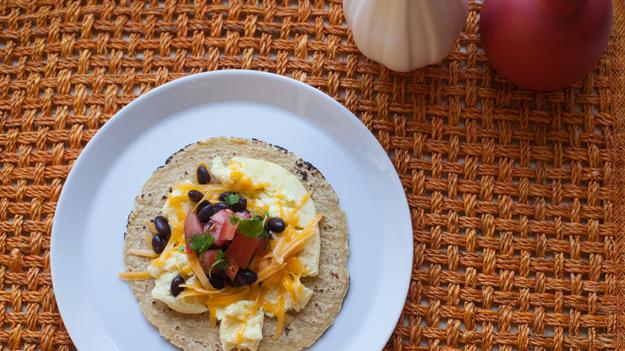 Photo attribution: My Tu Duong
Ready In: 20 minutes
Serves: 1
If you have never used soft tortillas for tacos, try this recipe. These are delicious any time of day!
What you'll need
Sharp knife
Colander
Measuring spoons
Large skillet
Paper towel
Spoon
Bowl
Ingredients
1 tablespoon Milk or 1 tablespoon Water
1/4 cup Cheese shredded and low-fat
1/2 cup Black Beans rinsed and drained
1/2 cup Salsa chopped or Chopped Tomatoes
Meat cooked, such as chicken or turkey (optional)
Directions
1.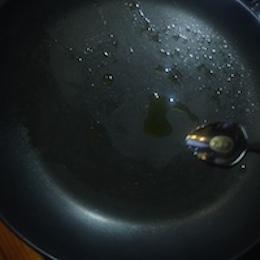 Set skillet to medium-high heat and add oil or butter.
2.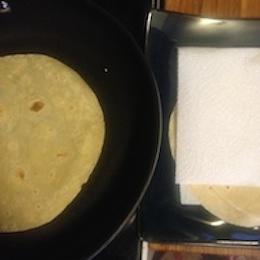 Heat tortillas in bottom of pan for about 1 minute. Remove and wrap in a paper towel.
3.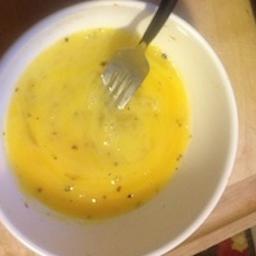 Mix milk, pepper, and eggs with a fork in a bowl and then pour into warm skillet.
4.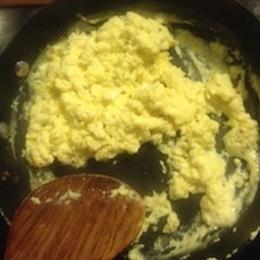 Heat until cooked through (not wet), stirring frequently, about 5 minutes.
5.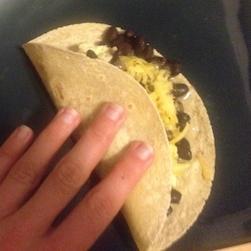 Place filling in warmed tortillas with beans, cheese, and optional meat, and fold in half.
6.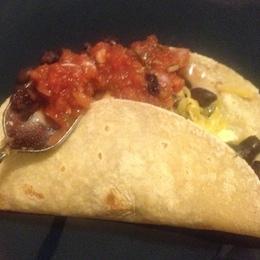 Top tacos with salsa or tomatoes.
Chef's Tips
Microwave Directions:
Combine milk, pepper, and eggs in the bowl with a fork.
Microwave on high for 1 minute; stir.
Microwave for 1 more minute.
Place half the egg mixture on top of each tortilla.
Layer each with 1 tablespoon cheese, 1/4 cup beans, and meat if using.
Microwave on high for 30 seconds.
Fold each tortilla in half around the fillings. Top with salsa or tomatoes and serve immediately.
Amount Per Serving
Calories 256
% Daily Value*
Total Fat 7 g
9%
Saturated Fat 2 g
10%
Sodium 205 mg
9%
Total Carbohydrate 32 g
12%
Dietary Fiber 6 g
21%
Protein 17 g
* Percent Daily Values are based on a 2,000 calorie diet. Your daily values may be higher or lower depending on your calorie needs: