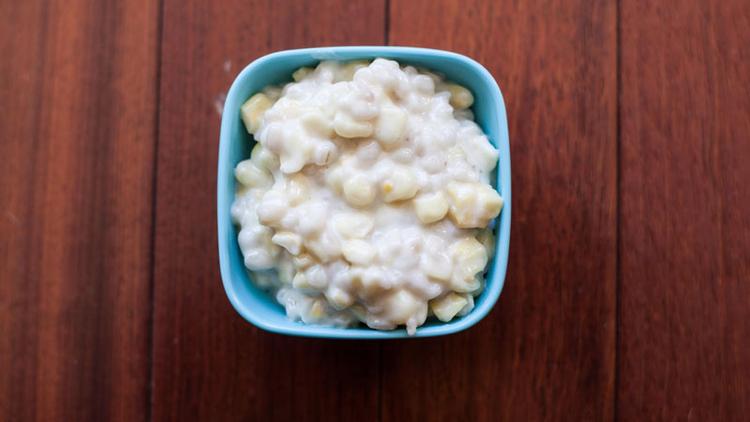 Photo attribution: My Tu Duong
Ready In: 20 minutes
Serves: 10
Try something new for dessert with this sweet Vietnamese pudding!
What you'll need
Small bowl
Medium pot
Measuring cups
Stovetop
Spatula or spoon
Ingredients
1 cup Corn Fresh or frozen
Directions
1.
Place tapioca pearls in a small bowl, cover with cold water by 1/2 inch and let stand.
2.
Add coconut milk, corn kernels, sugar, and a pinch of salt to the pot and stir to combine. Bring to a boil and then simmer until corn is tender, about 10 minutes. Taste and adjust sugar and salt, if desired.
3.
Stir tapioca pearls into the pot and simmer for 2 minutes.
4.
Remove from heat to cool. Serve warm.
Amount Per Serving
Calories 422
% Daily Value*
Total Fat 17 g
22%
Saturated Fat 16 g
80%
Sodium 40 mg
2%
Total Carbohydrate 68 g
25%
Protein 2 g
* Percent Daily Values are based on a 2,000 calorie diet. Your daily values may be higher or lower depending on your calorie needs: