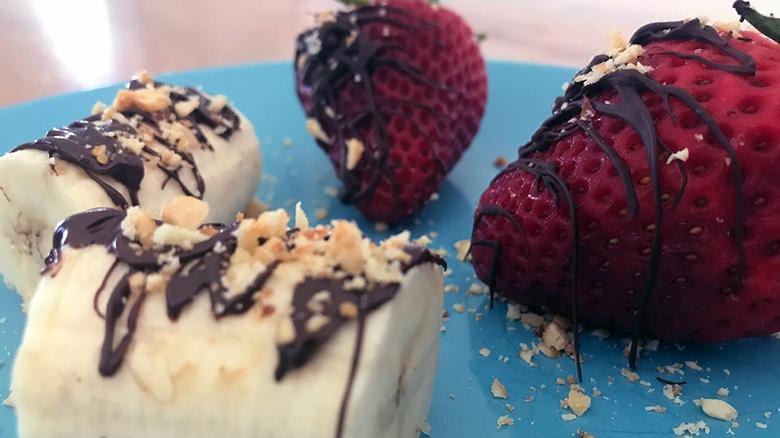 Photo attribution: Caeli Willard
Ready In: 15 minutes
Serves: 4
A great way to get the whole family involved by decorating fruit with chocolate and nuts!
What you'll need
Spatula or spoon
Small tray
Waxed paper
Sharp knife
Ingredients
2 tablespoons Chocolate Chips semi-sweet
2 Bananas peeled and cut into quarters
1/4 cup Peanuts unsalted and chopped
Directions
1.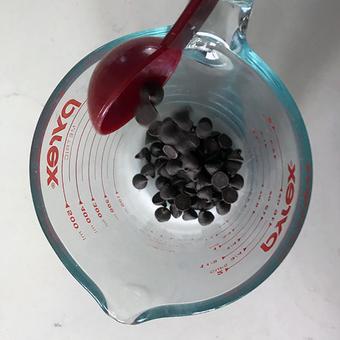 Place chocolate chips in a small microwave safe bowl. Heat on high for 10 seconds and stir. Repeat until chocolate is melted, about 30 seconds.
2.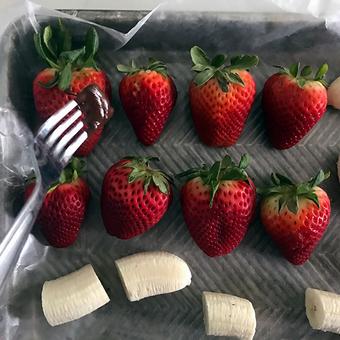 Place fruit on a small tray covered with a piece of waxed paper. Use a spoon to drizzle the melted chocolate on top of the fruit.
3.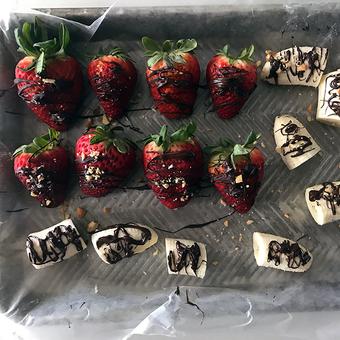 Sprinkle the fruit with chopped nuts or coconut. Cover and place in fridge for a few minutes until chocolate is set. Serve Chilled.
Chef's Tips
Another type of nuts or crushed low-fat granola can be substituted for the peanuts.
Amount Per Serving
Calories 112
% Daily Value*
Total Fat 2 g
3%
Saturated Fat 1 g
5%
Sodium 2.5 mg
0%
Total Carbohydrate 25 g
9%
Dietary Fiber 4.7 g
17%
Protein 1.6 g
* Percent Daily Values are based on a 2,000 calorie diet. Your daily values may be higher or lower depending on your calorie needs: