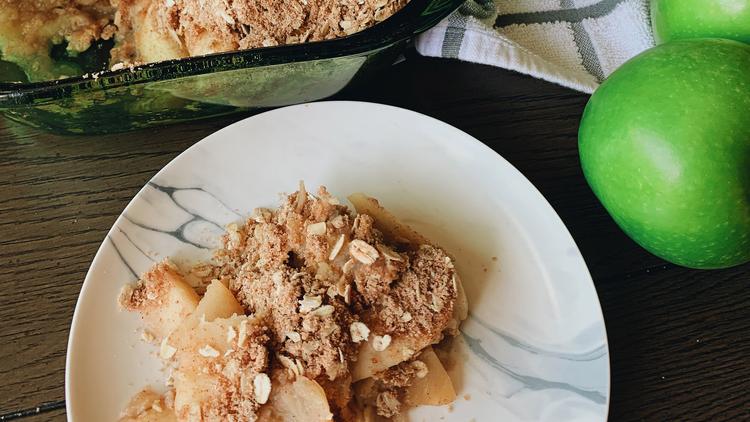 Photo attribution: Lisa Kok
Ready In: 55 minutes
Serves: 16
Apple crisp is a delicious fall treat!
What you'll need
Baking dish
Oven mitt
Oven
Pot
Bowl
Stovetop
Sharp knife
Measuring cups
Measuring spoons
Vegetable peeler
Cutting board
Ingredients
7 cups Apples (about 2 1⁄2 pounds or 7 apples) peeled, cored, and sliced 1⁄4-inch thick
1 tablespoon Sugar (feel free to use less), for filling
1/4 cup Apple Juice 100% unsweetened
1 teaspoon Vanilla Extract
1/4 teaspoon Ground Cinnamon for filling
1/2 cup Whole Wheat Flour
3 tablespoons Brown Sugar (feel free to use less), for topping
1/4 teaspoon Ground Cinnamon (for topping)
4 teaspoons Unsalted Butter room temperature
Directions
1.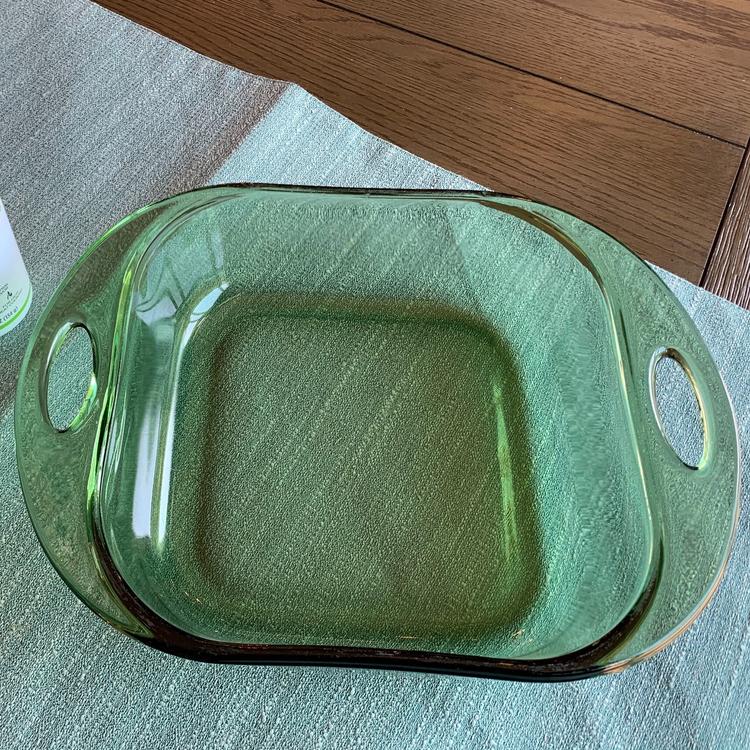 Preheat oven to 375°F. Lightly spray an 8 x 8-inch square baking dish with nonstick cooking spray.
2.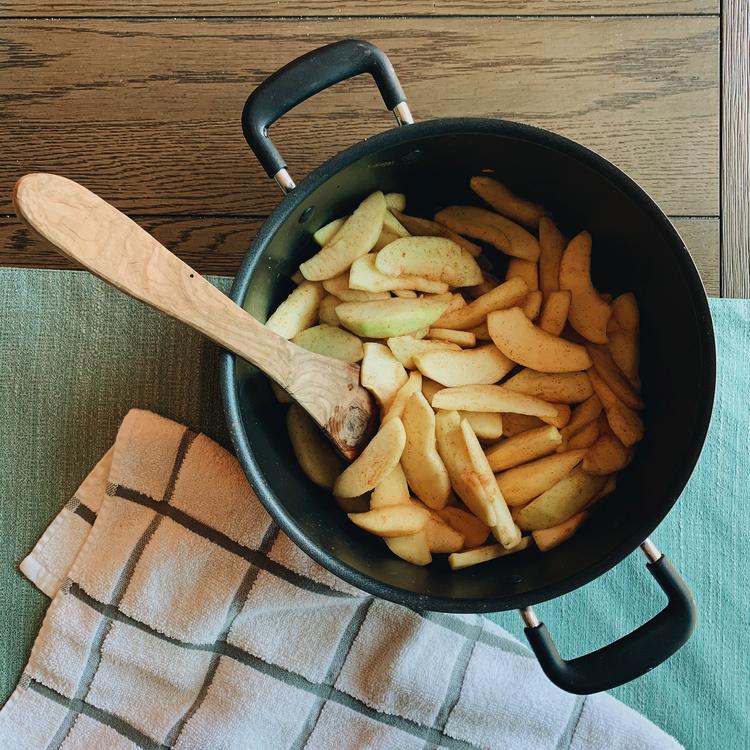 Cook apples, sugar, apple juice, vanilla, and cinnamon in a pot over medium heat until apples are tender, about 5 to 6 minutes.
3.
To make the topping, combine flour, sugar, oats, salt, and cinnamon in a bowl. Mix together with a fork. Add the vegetable oil and butter to the flour mixture and mix together.
4.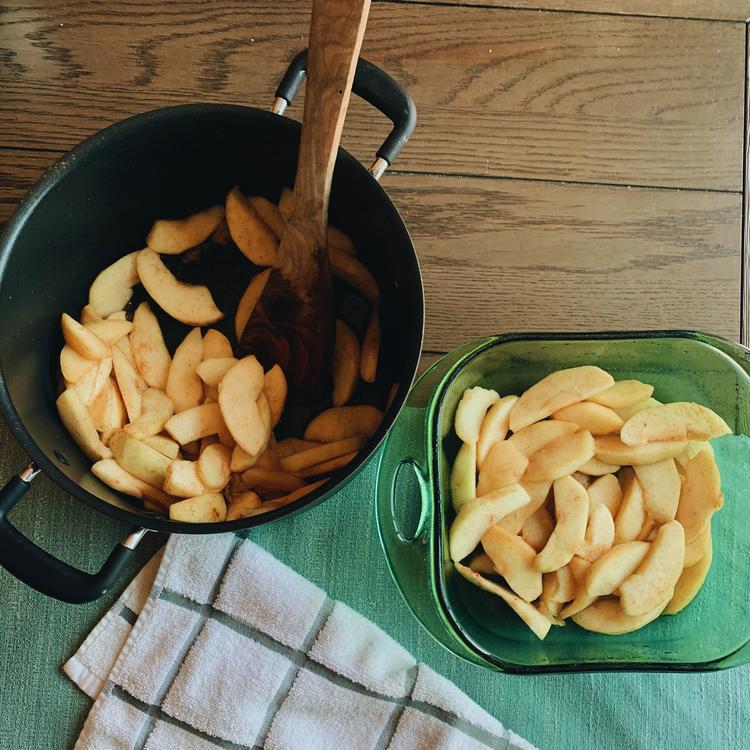 Spoon apple mixture into prepared baking dish.
5.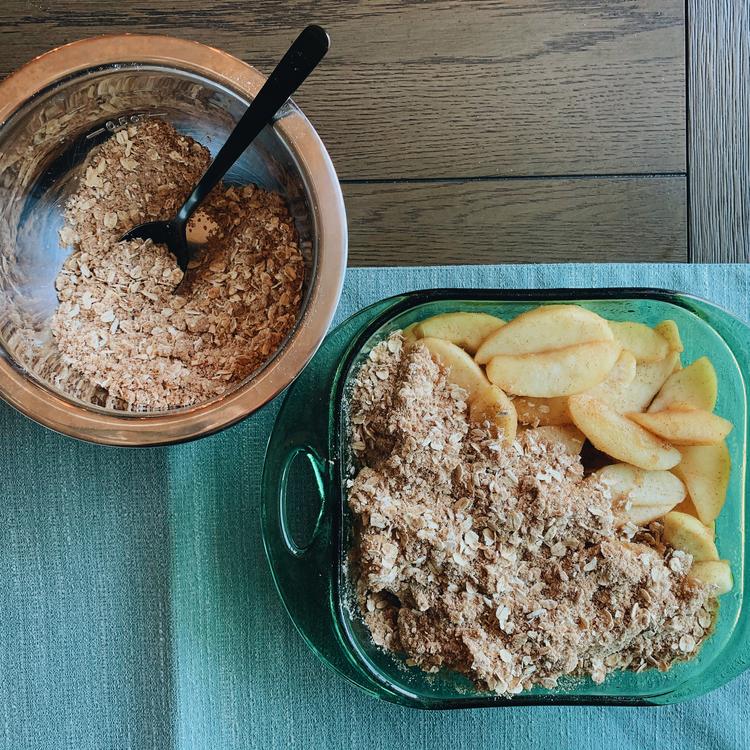 Sprinkle with topping.
6.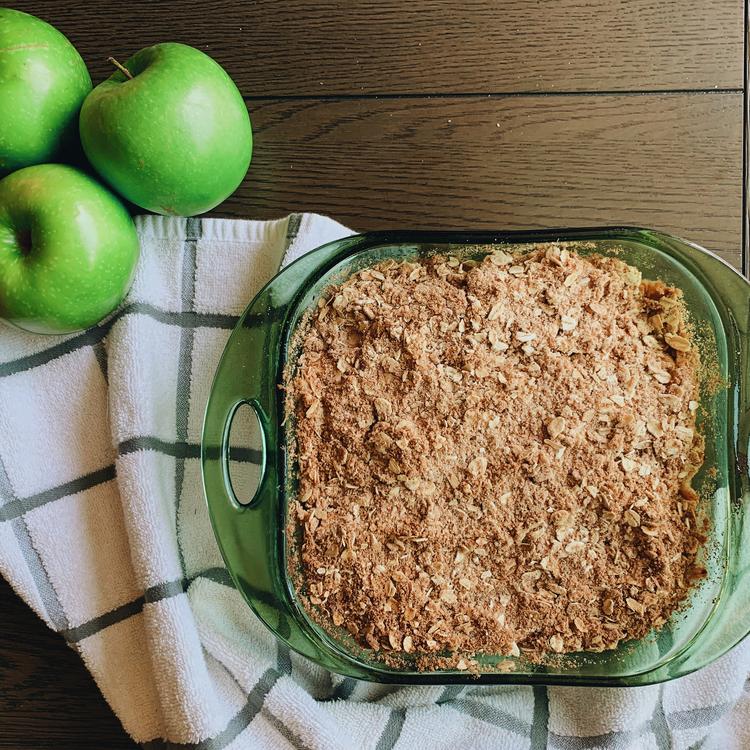 Bake for 30 minutes or until golden brown. Cool slightly, cut into squares, and serve.
Amount Per Serving
Calories 70
% Daily Value*
Total Fat 2 g
3%
Saturated Fat 1 g
5%
Sodium 20 mg
1%
Total Carbohydrate 13 g
5%
Dietary Fiber 1 g
4%
Protein 1 g
* Percent Daily Values are based on a 2,000 calorie diet. Your daily values may be higher or lower depending on your calorie needs: