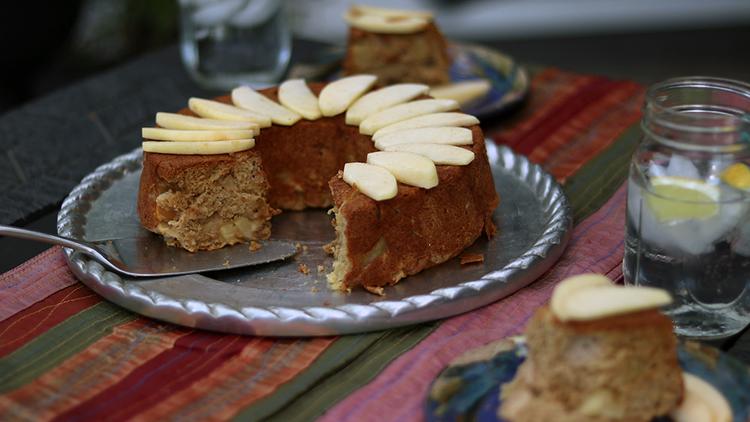 Photo attribution: Wendy Willard
Ready In: 1 hour
Serves: 12
The secret ingredient in this cake is applesauce! It adds moisture and flavor, enabling us to reduce the amount of added sugar (when compared with the original recipe).
What you'll need
Oven
Oven mitt
Measuring cups
Measuring spoons
Baking dish
Sharp knife
Cutting board
Vegetable peeler
2 Medium bowls
Ingredients
4 cups Apple peeled, diced into chunks
2 cups Apple peeled, sliced to place on cake top
Directions
1.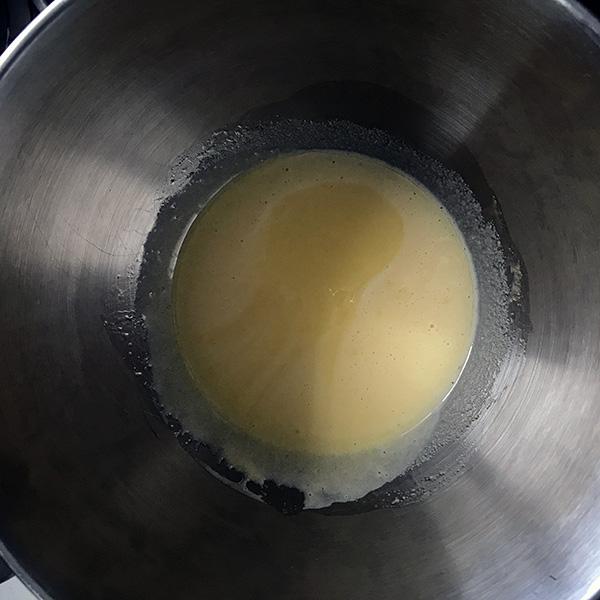 Preheat oven to 350° F. In a large bowl, mix sugar, oil and eggs together. Beat well.
2.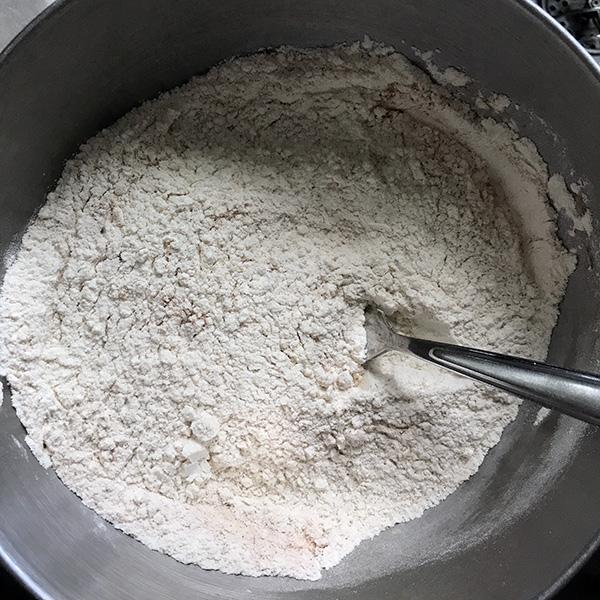 In a separate bowl, combine flour, salt, cinnamon, and baking soda.
3.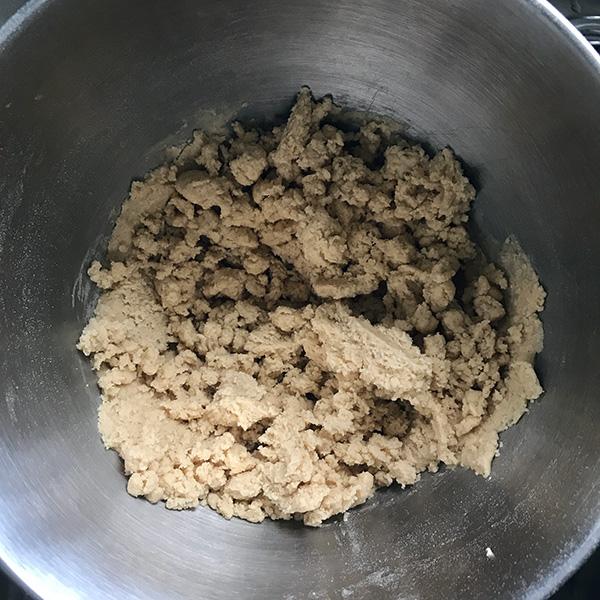 Add flour mixture to egg batter and mix well.
4.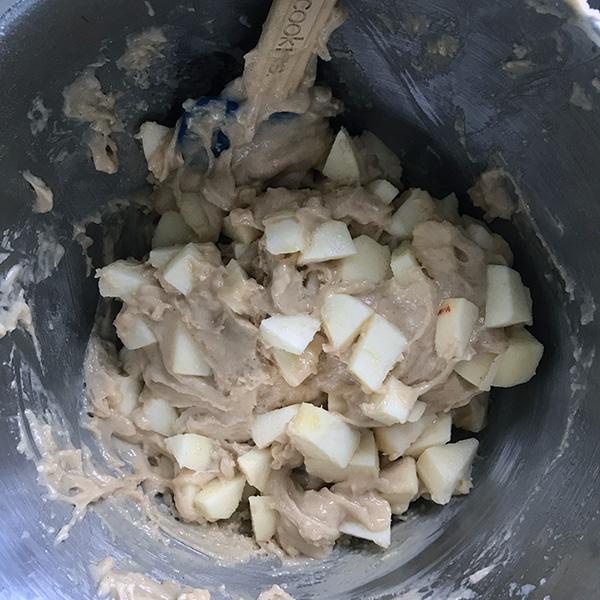 Add applesauce to the batter. Stir to combine. Then add apple chunks and stir to combine.
5.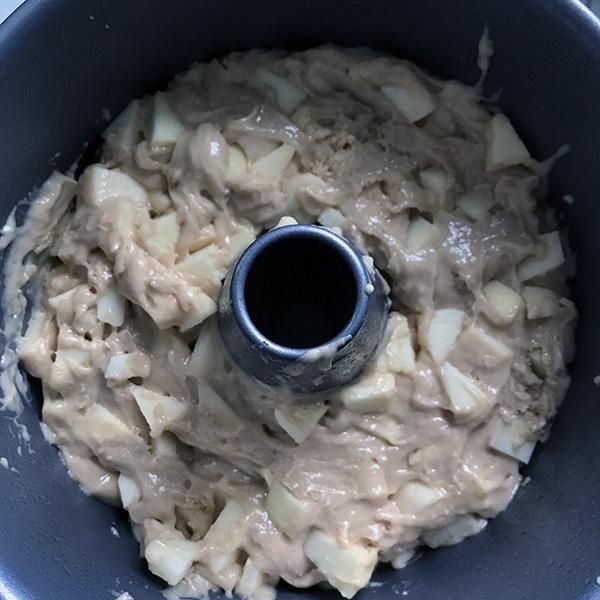 Coat a baking pan with vegetable oil spray, and pour in batter. Bake until a toothpick comes out clean, about 40-50 minutes depending on the depth of the baking dish.
6.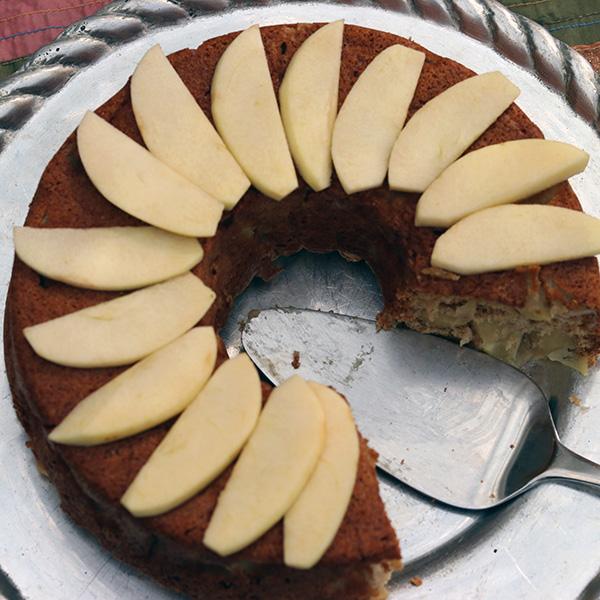 Place apple slices on top of apple cake and serve.
Chef's Tips
As a rule, half of the amount of fat in a dessert recipe can be replaced with applesauce or a puree of another fruit, such as prune puree. The result is a very moist, low-fat cake enhanced by the flavor of fresh and nutritious apples.
You can use any size or shape baking dish, such as a square, rectangle, or even a tube/bundt pan (as shown in the photo). If you choose a larger dish, start checking the doneness of your cake at about 30 minutes. When a toothpick or cake tester comes out clean, the cake is done. For a moist cake, do not overbake.
Amount Per Serving
Calories 239
% Daily Value*
Total Fat 5 g
6%
Saturated Fat 1 g
5%
Sodium 308 mg
13%
Total Carbohydrate 44 g
16%
Dietary Fiber 1 g
4%
Protein 3 g
* Percent Daily Values are based on a 2,000 calorie diet. Your daily values may be higher or lower depending on your calorie needs: