Ready In: 20 minutes
Serves: 4
A spin on pancakes the whole family is sure to love!
What you'll need
Medium bowl
Large skillet
microwave safe dish and cover
Spoon
Pot holders
Ingredients
1 1/2 cups Strawberries frozen
1/2 cup Unsweetened Applesauce
Directions
1.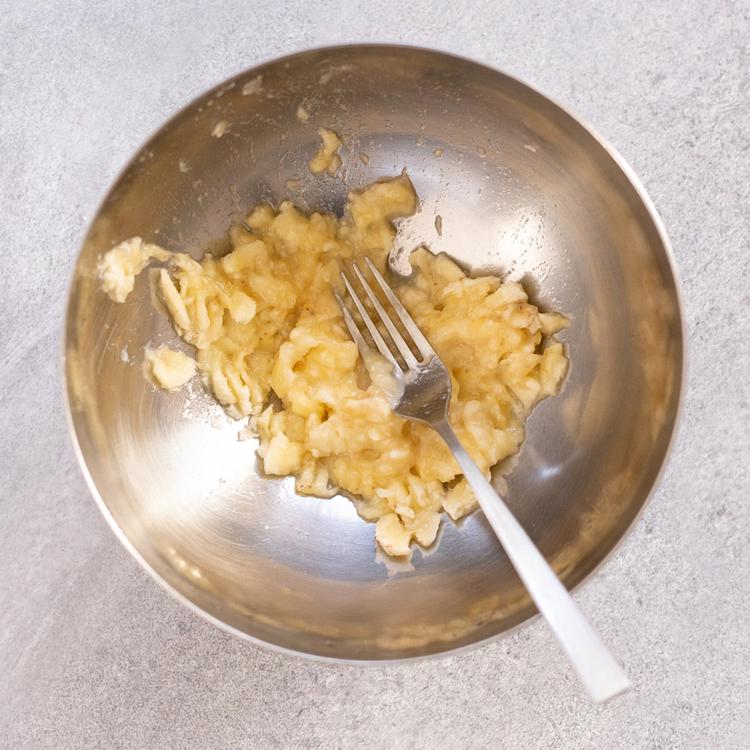 Place banana in a medium bowl and mash with a fork into small pieces.
2.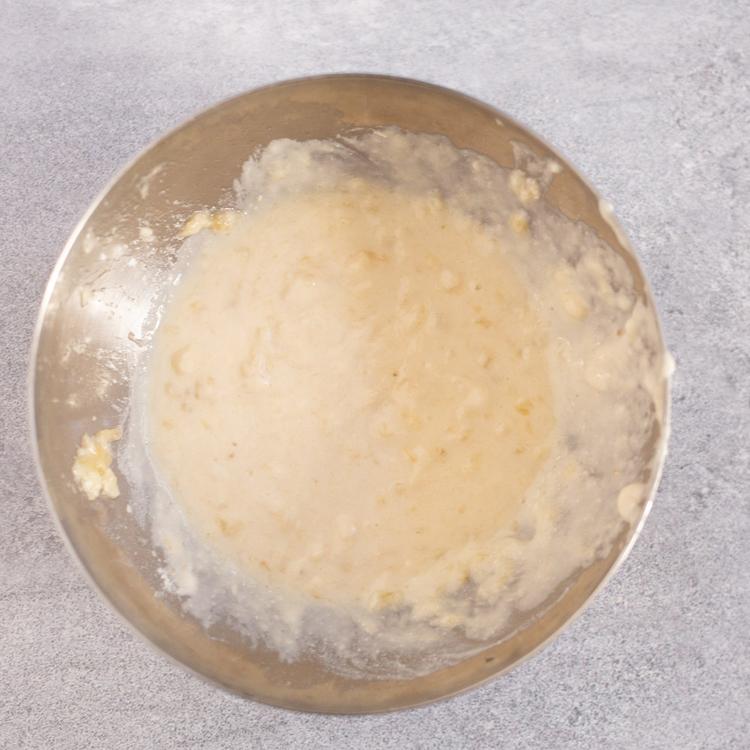 Add pancake mix and water into the bowl with the banana. Stir until blended. The batter will be sticky. More water can be added if needed.
3.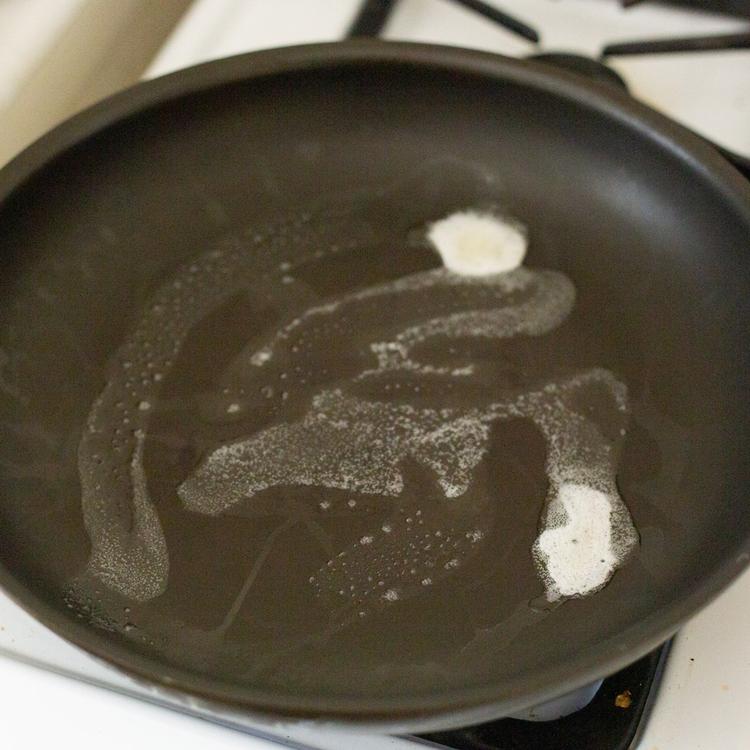 Spray a large skillet with nonstick cooking spray. Heat over medium heat on stovetop.
4.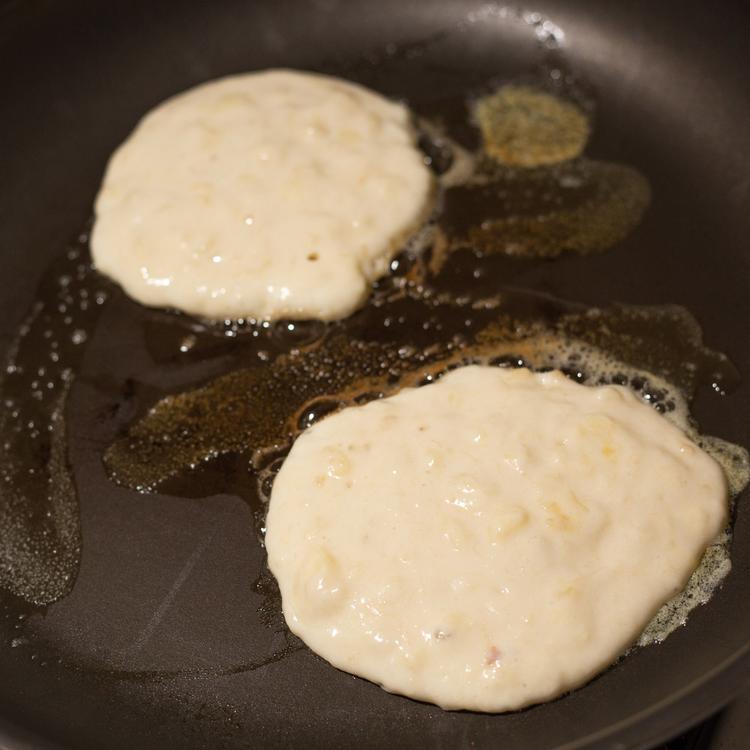 Pour ¼ cup of batter for each pancake into hot skillet. Cook pancakes for about 2 minutes or until they are golden brown in color. Flip pancakes over with a spatula. Cook another 2 minutes or until they are golden brown. Repeat until you have used all the batter.
5.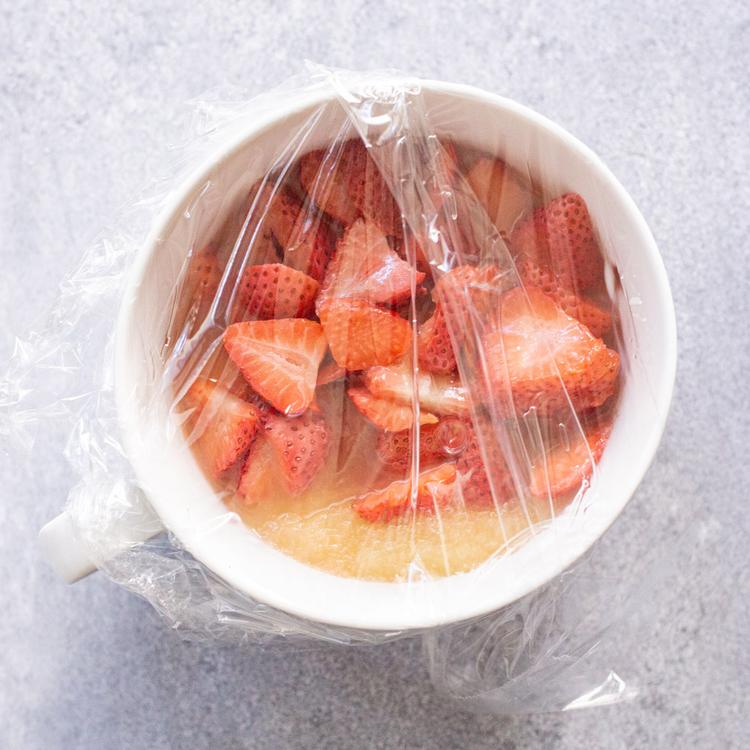 Place frozen berries and applesauce in a small microwave safe bowl. Cover the bowl with a lid or plastic wrap. Be sure to leave a little opening for the steam to get out.
6.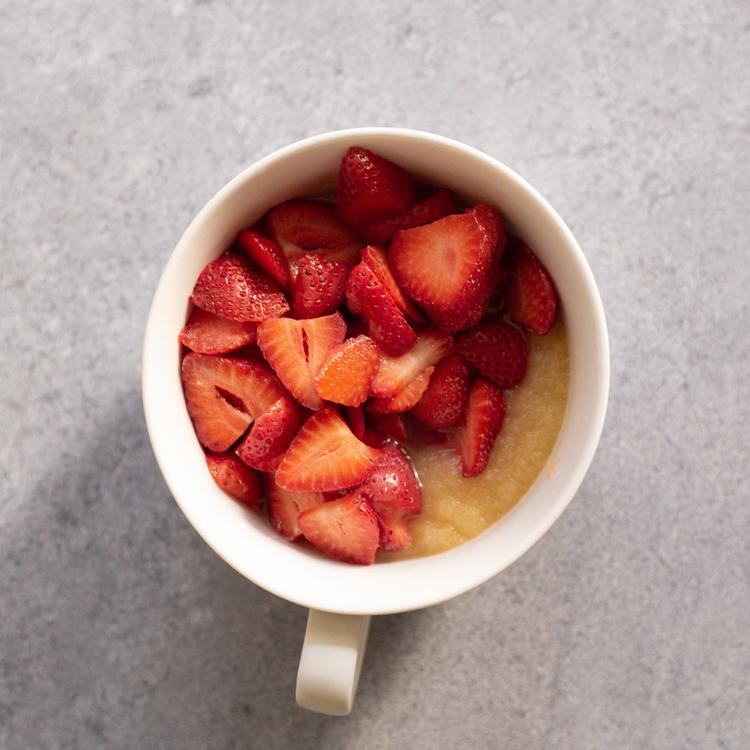 Microwave on high for 1 minute. Stir, then microwave on high for 1 minute more. Use pot holders to remove the bowl from the microwave because it may be hot.
7.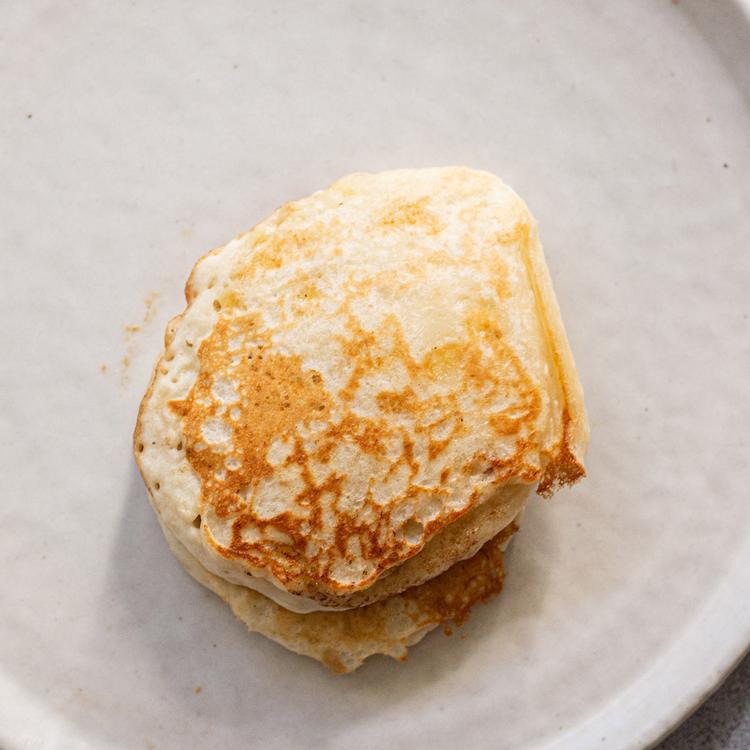 Place two pancakes on each plate.
8.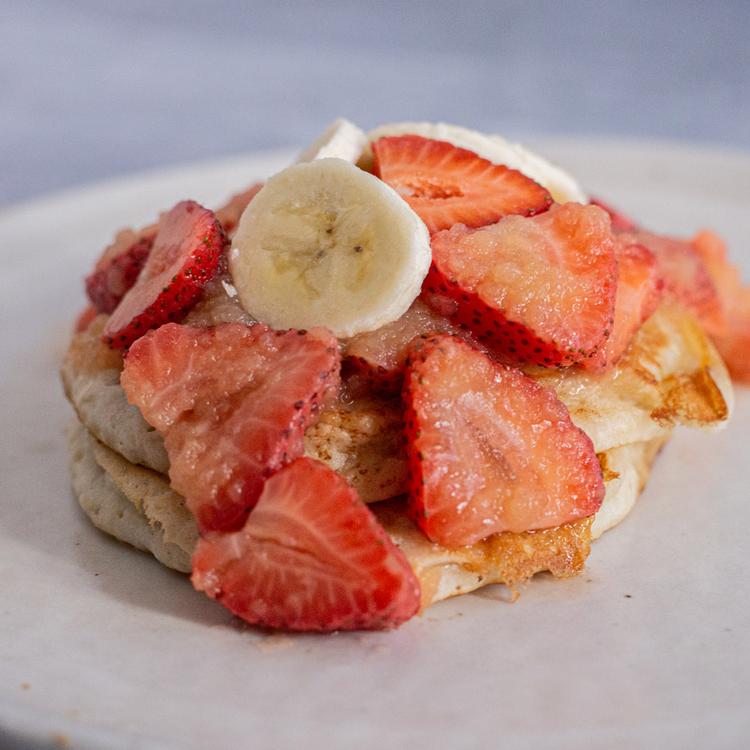 Spoon 1/3 cup fruit topping over pancakes on each plate. Serve.
Chef's Tips
If you're in a hurry, use the fruit topping with frozen waffles or pancakes.
Substitute blueberries or raspberries for strawberries.
Amount Per Serving
Calories 291
% Daily Value*
Total Fat 2 g
3%
Saturated Fat <1 g
3%
Sodium 660 mg
29%
Total Carbohydrate 62 g
23%
Dietary Fiber 7.5 g
27%
Protein 6.7 g
* Percent Daily Values are based on a 2,000 calorie diet. Your daily values may be higher or lower depending on your calorie needs: