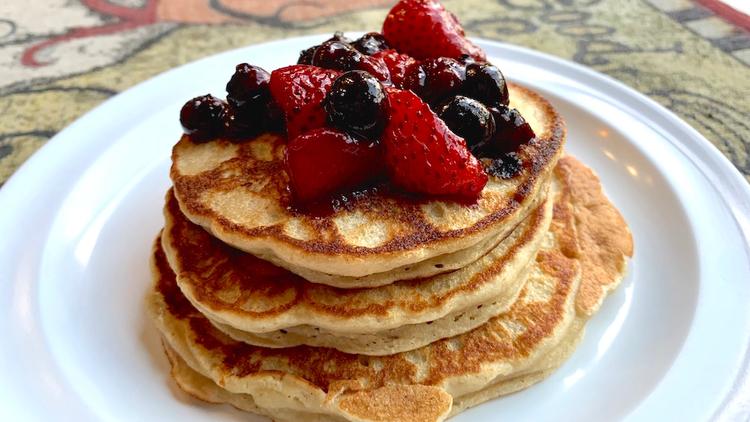 Photo attribution: Paula Ramirez
Ready In: 20 minutes
Serves: 4
This recipe will become a family favorite. For different flavors, use fresh fruits, canned or frozen.
What you'll need
Medium bowl
Cutting board
Sharp knife
Measuring cups
Measuring spoons
Spatula or spoon
Large skillet
Mixing utensil
Ingredients
1 Banana peeled and sliced
1 cup Pancake Mix whole wheat
1 cup Strawberries frozen, unsweetened, thawed and sliced
2 tablespoons Orange Juice
Directions
1.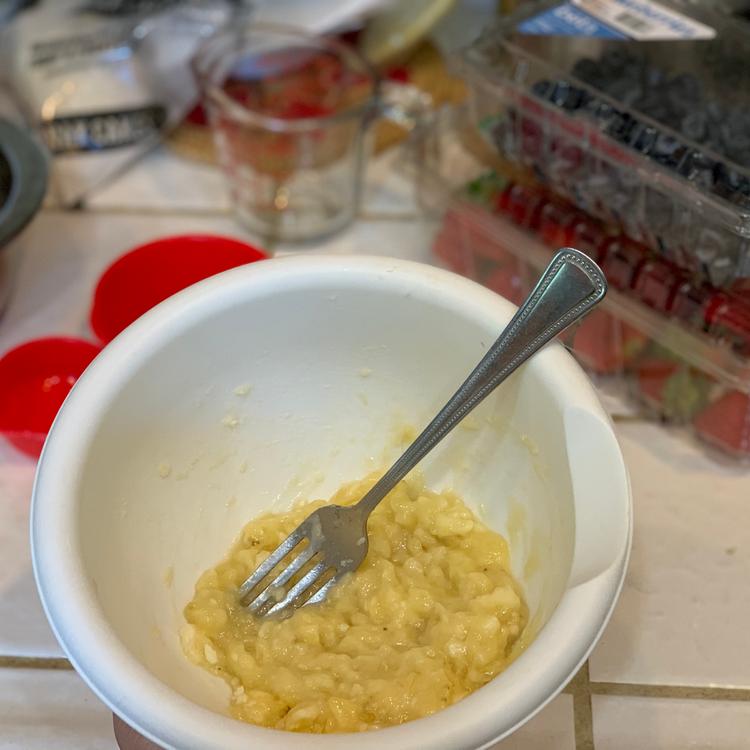 Put the bananas in a medium-sized bowl and puree them with a fork.
2.
Add the pancake mix and water. Mix all the ingredients.
3.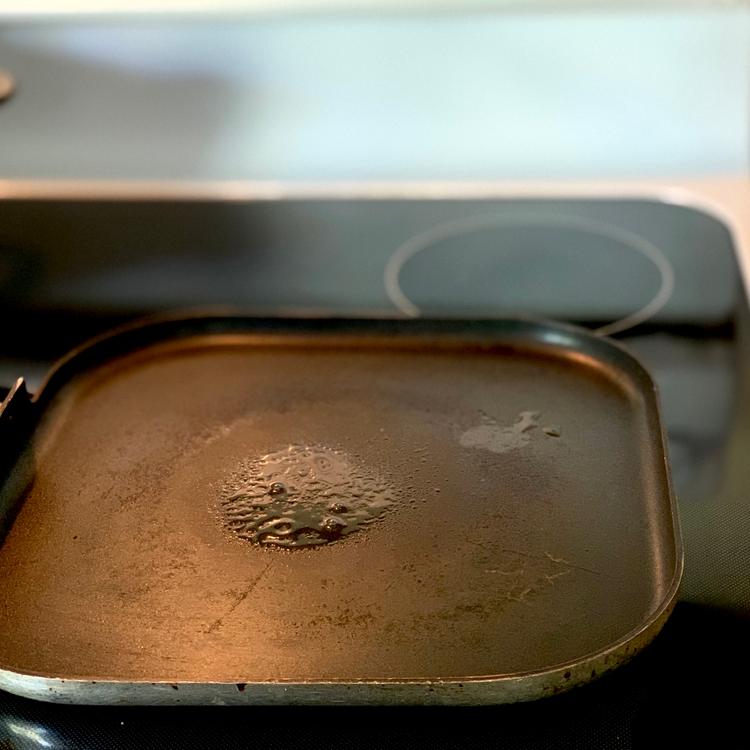 Prepare a large skillet by spraying a light layer of cooking oil and place over medium heat. medium.
4.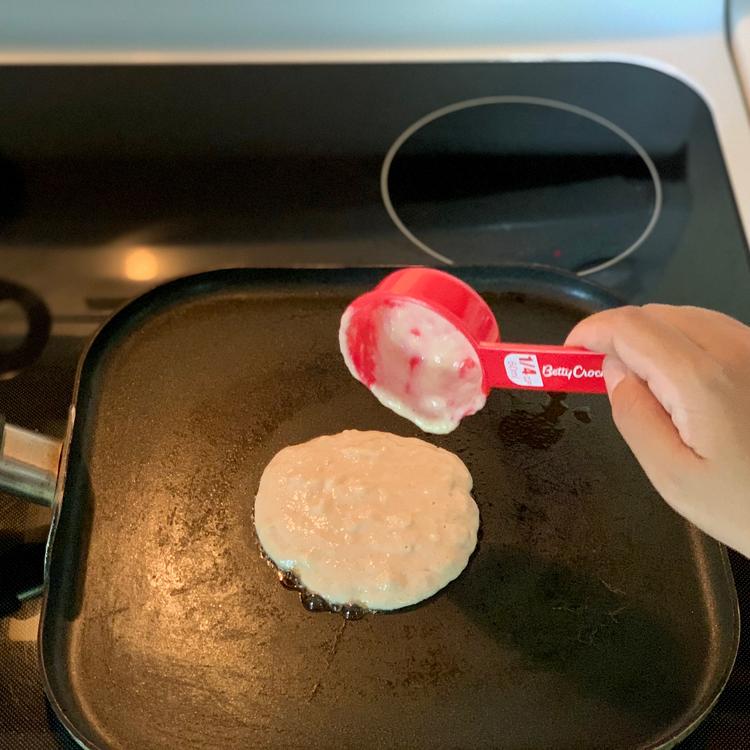 Add ¼ cup pancake batter per pancake on the hot skillet. Cook the pancakes completely on both sides for approximately 2 minutes per side.
5.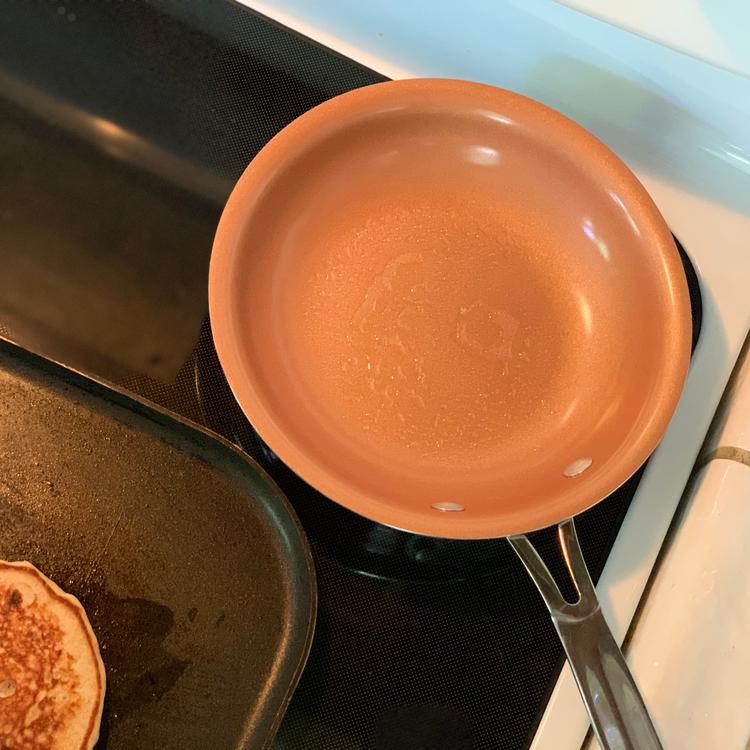 To prepare the syrup, spray a skillet with cooking spray. Cook and heat over medium heat.
6.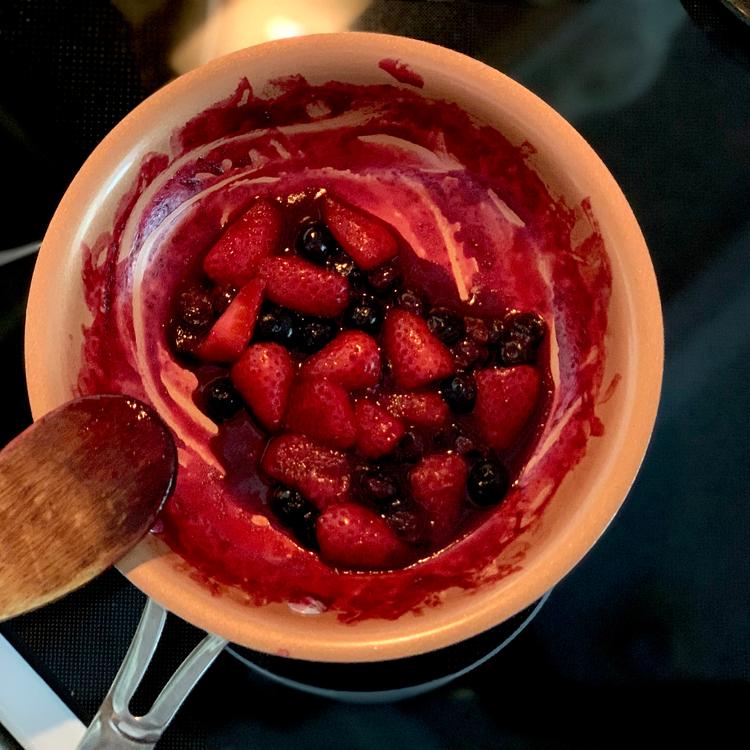 Cook berries and orange juice for 3 minutes or until berries are soft.
7.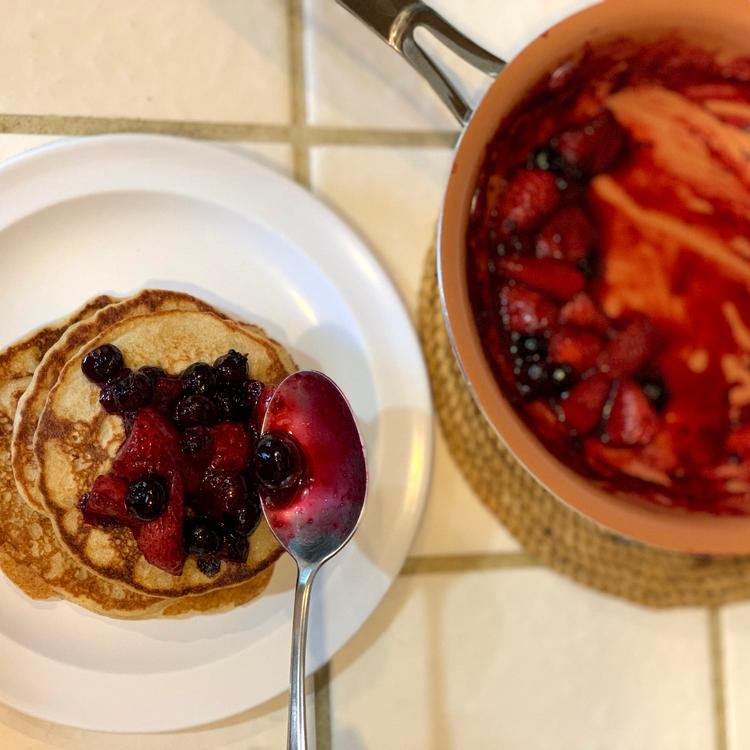 Using a spoon, add the syrup to the pancakes and serve.
Amount Per Serving
Calories 109
% Daily Value*
Total Fat 1 g
1%
Sodium 182 mg
8%
Total Carbohydrate 24 g
9%
Dietary Fiber 2 g
7%
Protein 2 g
* Percent Daily Values are based on a 2,000 calorie diet. Your daily values may be higher or lower depending on your calorie needs: